Alice Kim
Collection BFA
。・:*:・゚★ Oh My God! ☆ 。・:*:・゚☆
SPARKLEBABYGEM WAS BORN IN 2021 (NAME ORIGINATED IN 2015), MADE BY KOREAN-AMERICAN NYC BASED DESIGNER ALICE SEJU KIM. HEAVILY INSPIRED BY HER OWN
CULTURAL IDENTITY GROWING UP, SPARKLEBABYGEM IS THE FANTASTICAL VISION OF THE DREAM-LIKE FUTURE.

This collection explores the relationship between second-generation Korean-American children and Korean immigrant parents within the context of Christian Church culture. By exploring and identifying positive and negative experiences within KA Church culture and its intersections between parenting, eating identities, sex & gender, and socioeconomic  hierarchies, it is important to open a conversation on change and tradition. 
.・゜゜・ table of contents ・゜゜・.
⋆ ˚。⋆୨୧˚ LINESHEET ˚୨୧⋆。˚ ⋆
♥♡∞:。.。 DESIGN PROCESS 。.。:∞♡♥
‧̍̊˙˚˙ᵕ꒳ᵕ˙˚˙ LOOKBOOK ˙˚˙ᵕ꒳ᵕ˙˚˙‧̍̊
∞ ₒ ˚ ° 𐐒 ACCESSORIES LOOKBOOK 𐐚 ° ˚ ₒ ∞
‧͙⁺˚*・༓☾ VIDEO  ☽༓・*˚⁺
° 𐐪𐑂 ♡ 𐐪𐑂 ₒ PRINT DESIGN BOOK 𐐪𐑂 ♡ 𐐪𐑂 °
°:⋆ₓₒ PHOTOBOOK ₓₒ⋆:°
ₓ˚. ୭ ˚○◦˚. CALENDAR COLLAB WITH NINA ZHONG ˚◦○˚ ୧ .˚ₓ
⋆ ˚。⋆୨୧˚ LINESHEET ˚୨୧⋆。˚ ⋆
Crystals Sponsored by Swarovski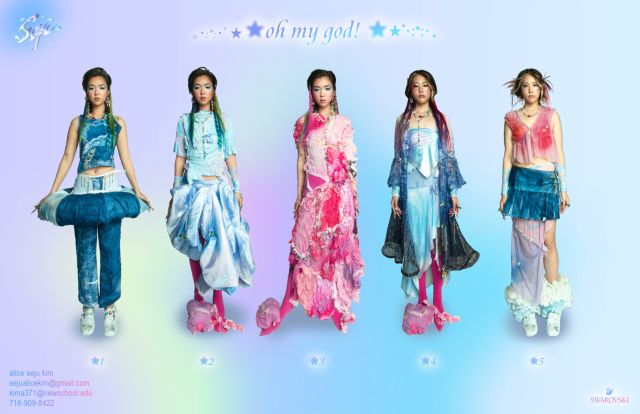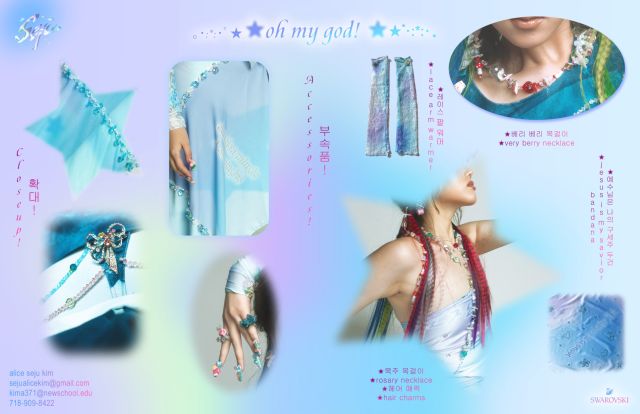 ♥♡∞:。.。 DESIGN PROCESS 。.。:∞♡♥
inspo, background story, silhouette/print/beading development, + more <3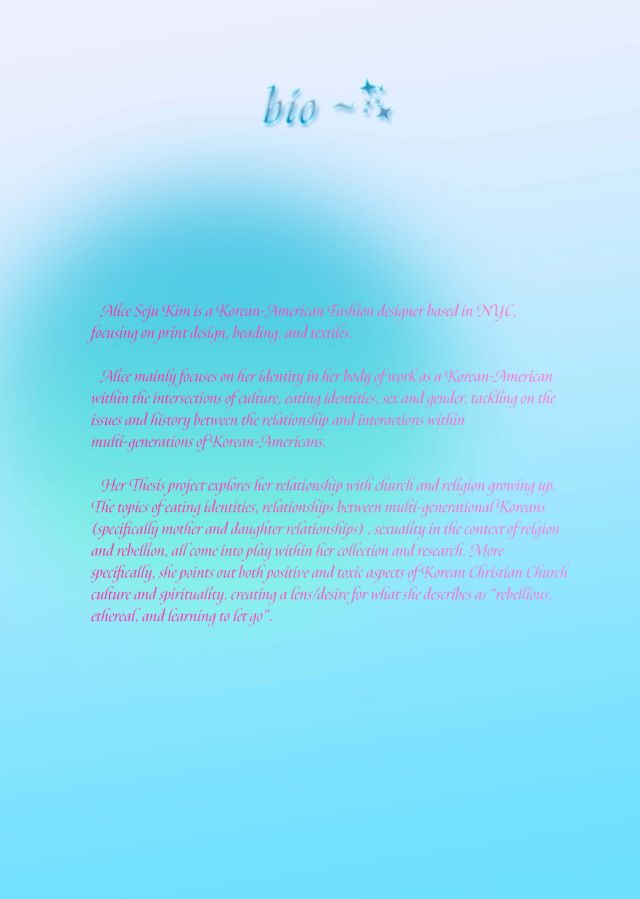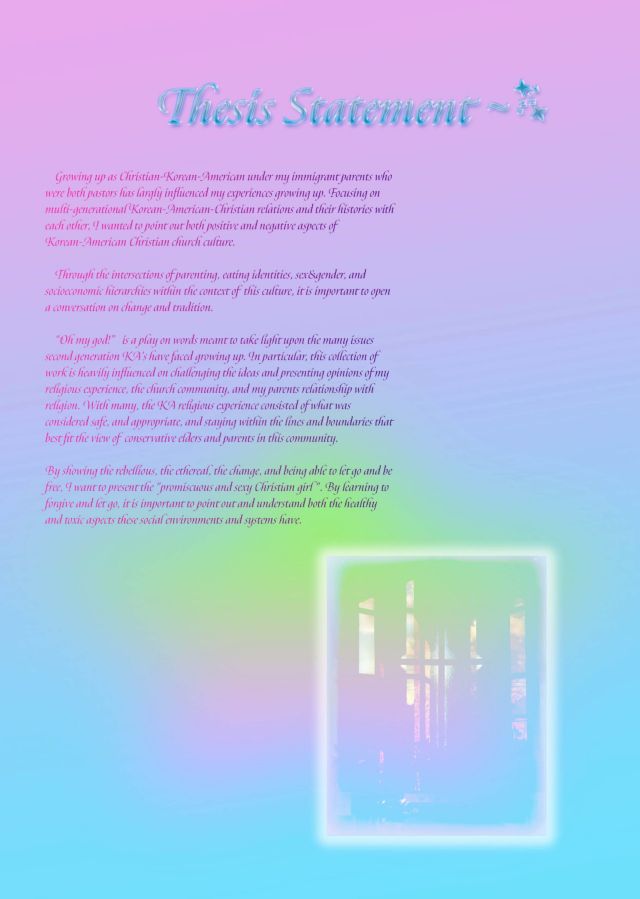 visual research, interviews, + material experimentation,。・:*:・゚☆
took historical + covid-19 times at korean christian churches.
collected historical church pamphlets + current pamphlets/church items from services.
social media - how does tiktok culture & the current covid-19 pandemic affect korean american church communities ? is there a shift in the way we interact ?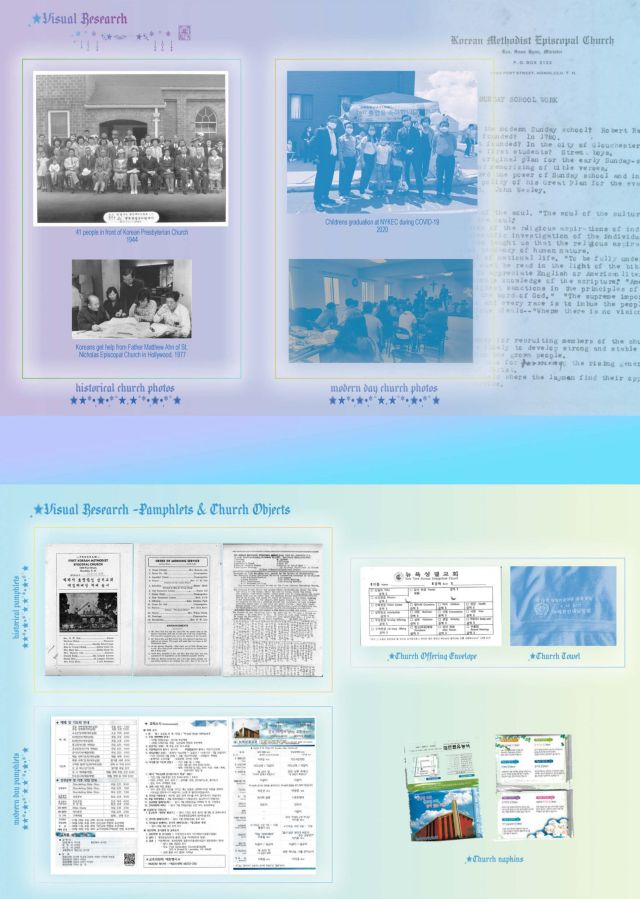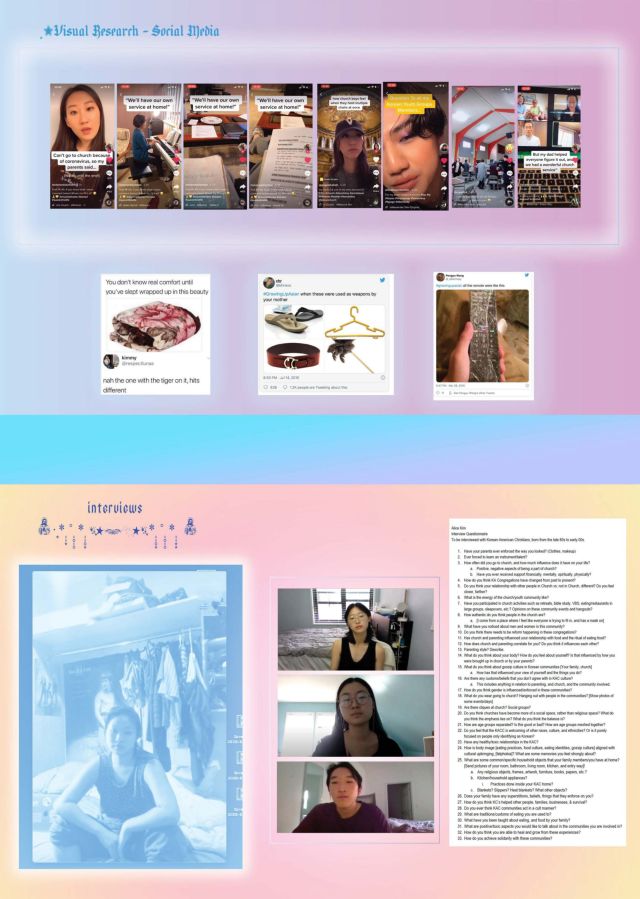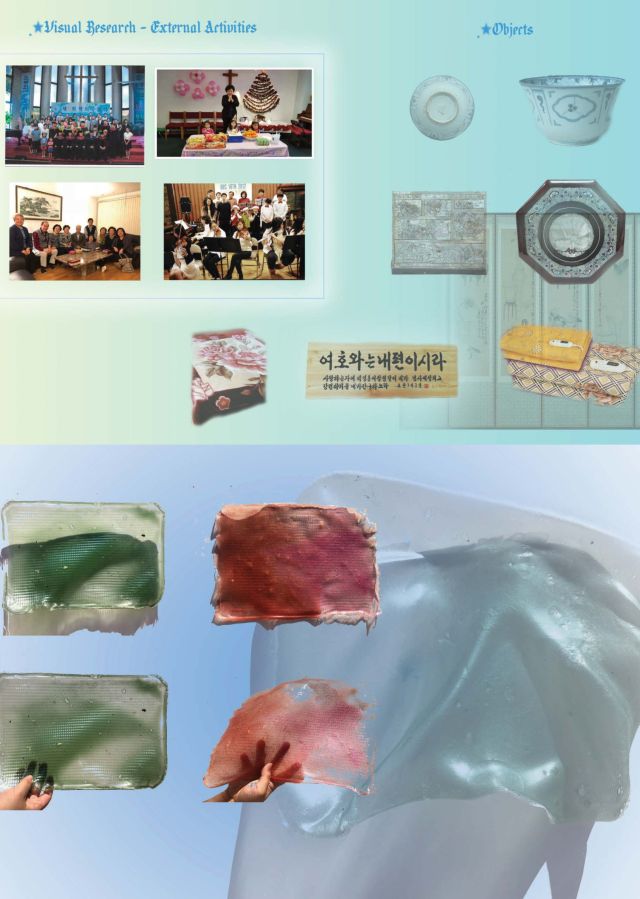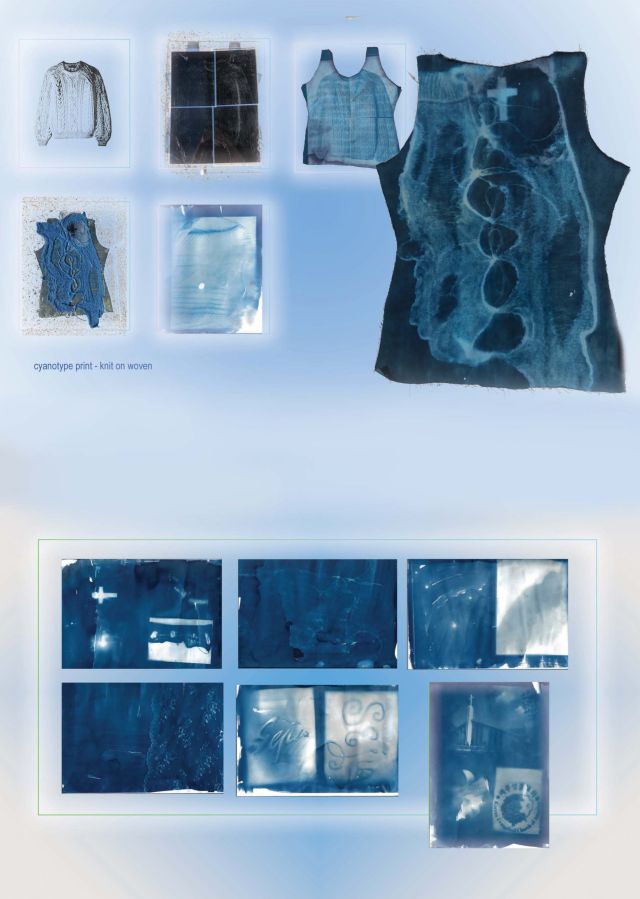 ♥♡∞:。.。 WIP LOOKS 。.。:∞♡♥
look development <3


Look 1 (out of 5) - Say Your Prayer - was inspired by the culture of offering and prayer within the Korean American church community. There's a lot of intersections and a lot of things to say, but here's what I thought: The moments of saving face, practicing faith, guilt-offering have been all combined into one for me. The act of giving has become a way for others in the community to be able to showcase their care and love, (and for others, to one-up another's wealth and status) within the community. For retreats, after going through the last service and set of songs from the praise team, everyone would be "enlightened" and pray their hearts out. The matching VBS T-shirts we all had to wear, the offering envelopes I was forced to write "$5" on every week, the adults gossiping about how much other adults donated, my mother telling me to pray for every problem as a solution, were all times where I questioned my faith, and I have had asked myself: why are things the way they are?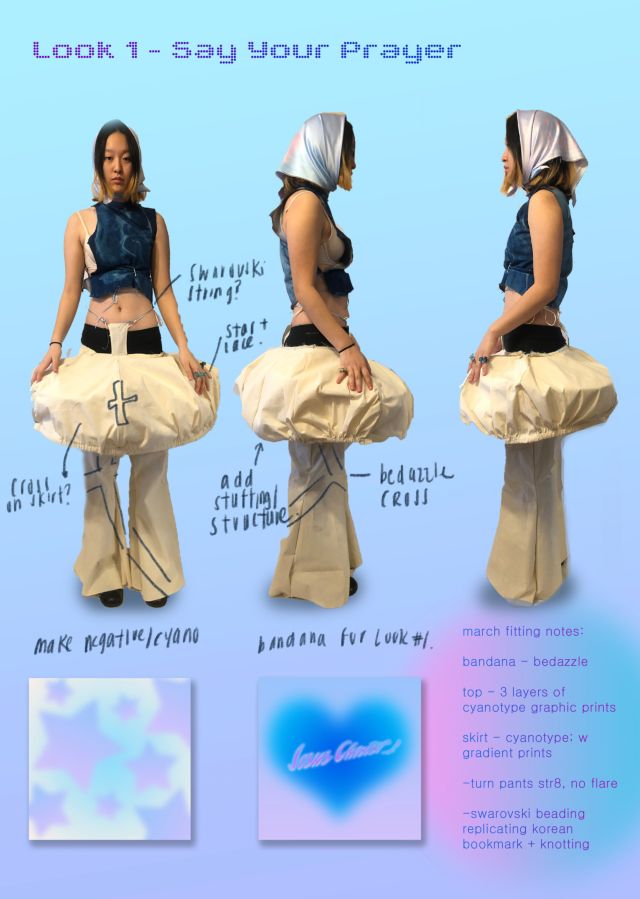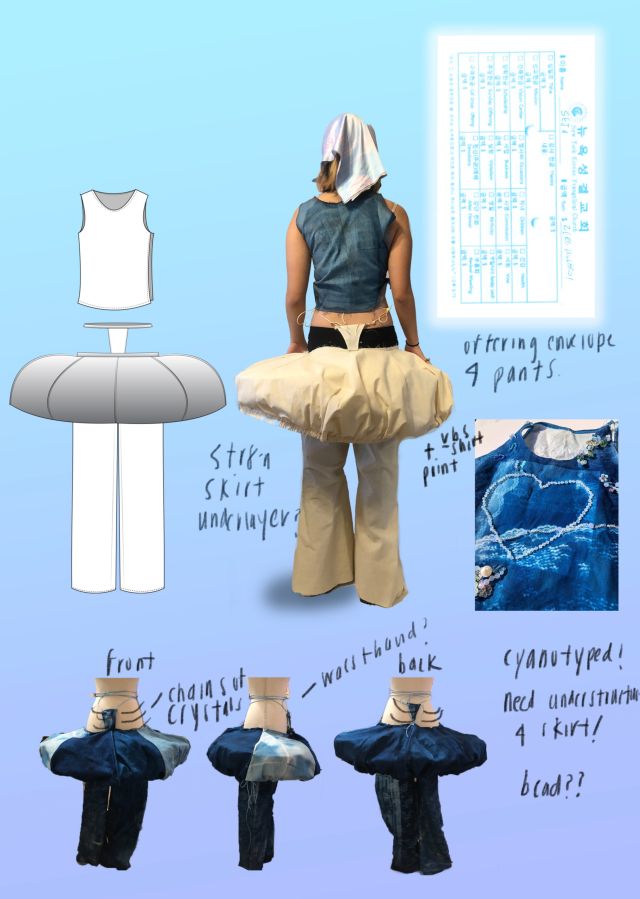 Look 2 - Heat Blanket
look development <3


Look 2 (out of 5) - Look 2 - Heat Blanket -inspired by the home object heat mattresses/heating pads that many, if not all Korean families have. Prints usually consisted of a mixture of plaid and floral patterns. These blankets were used often in the winter and also in the baby/care room by pregnant women or women with children, at the back of the separated service auditorium room at church. All gradient tops in this collection are heavily inspired by the colorful gradient church banners posted up everywhere to show important PSA's and celebrations. ° 𐐪𐑂 ♡ 𐐪𐑂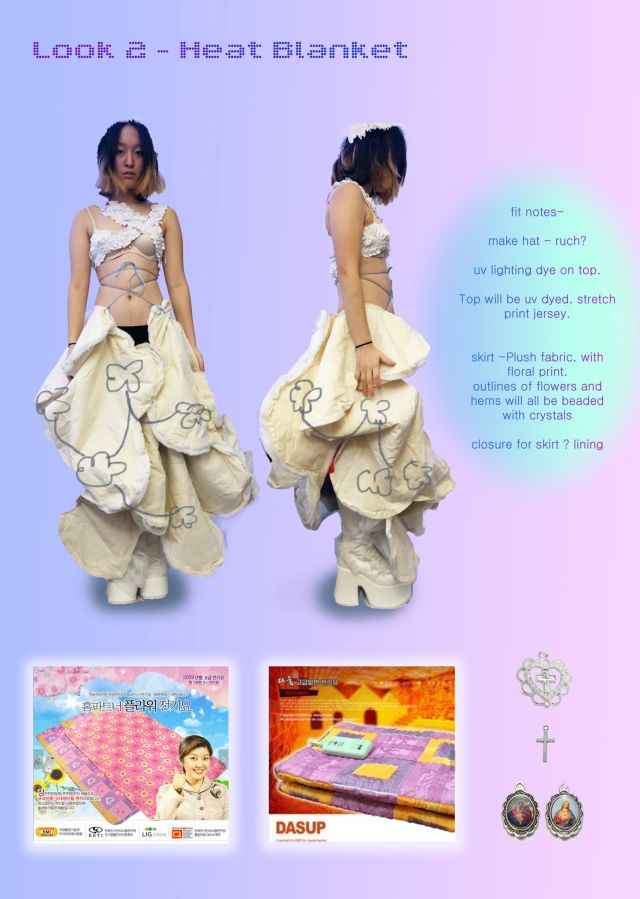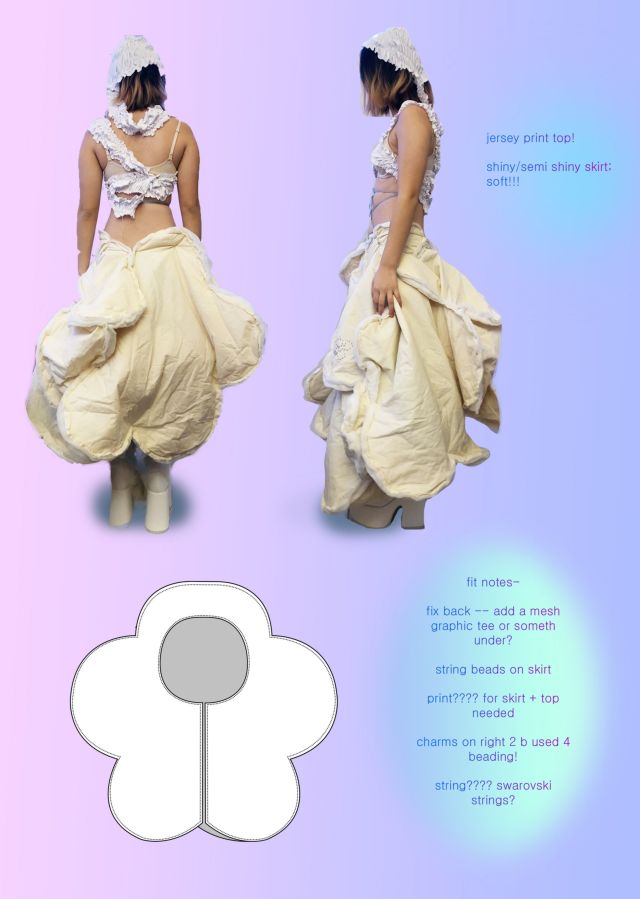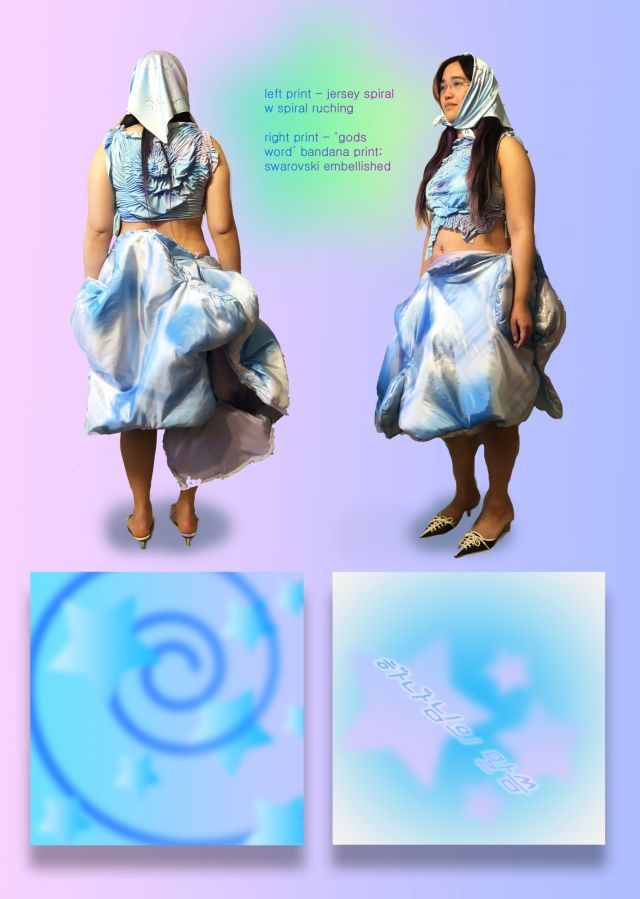 Look 3 - Kimchi Slap!
look development <3


Look 3 (out of 5) - Look 3 - Kimchi Slap inspired by the collective kimchi making done by women of the church; (and of course, the iconic kdrama kimchi slap scene). In particular, the role of women and cooking in the church has served important significance to intergenerational experiences and memories. After-service church meals, potlucks, retreats, and community/carpool trips to other local Korean businesses in the community has become a way for multi-generational Korean &(KA) Christians to be able to support each other. The church aunties that would drop off their handmade kimchi or Korean food to my door (and took care of me when I wasn't living with my mom) have always been a conversation of, "Hello. Are you doing well? Your mom loves you. Let me know if you need anything. I am always here for you. See you soon. Let's have dinner together next time."
안녕 새주야. 잘 지내? 너 엄마는 너무 사랑한다. 필요한 것이 있으면 알려줘.. 곧 보자. 다음에 같이 저녁 먹자...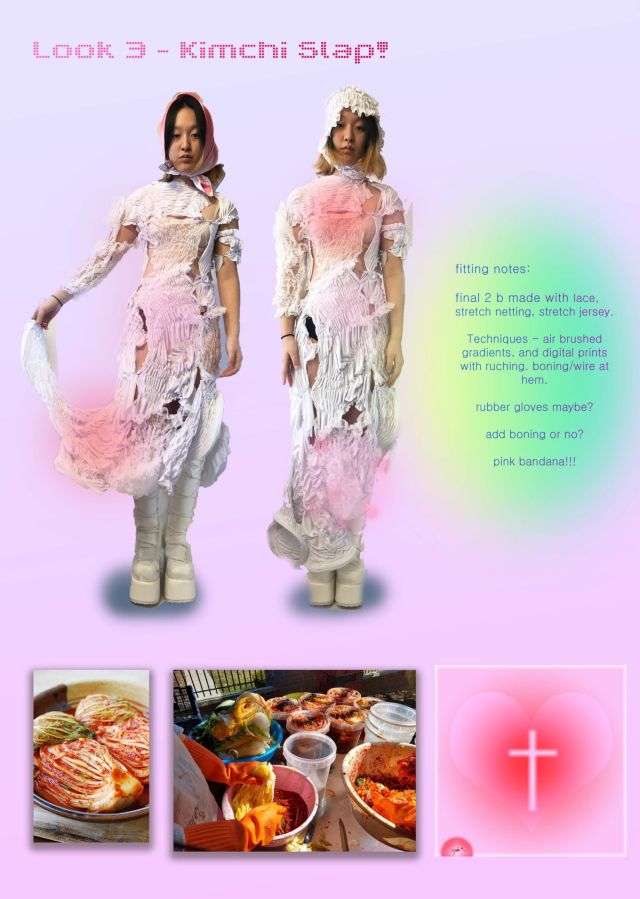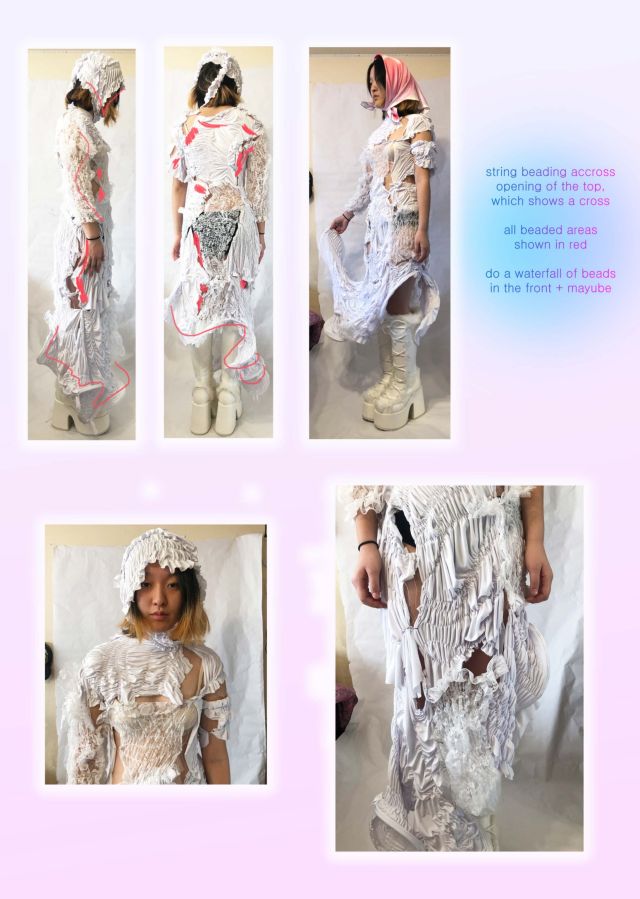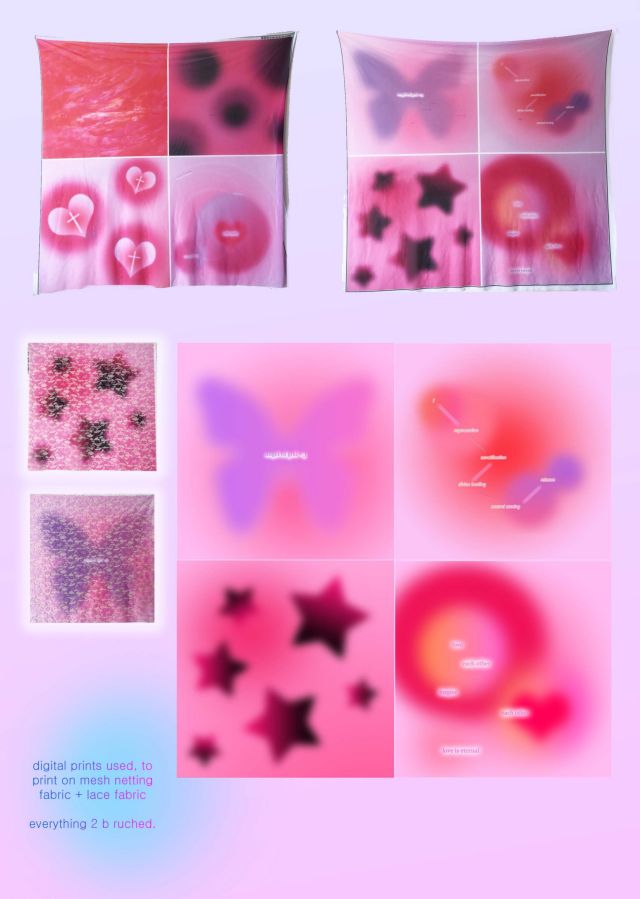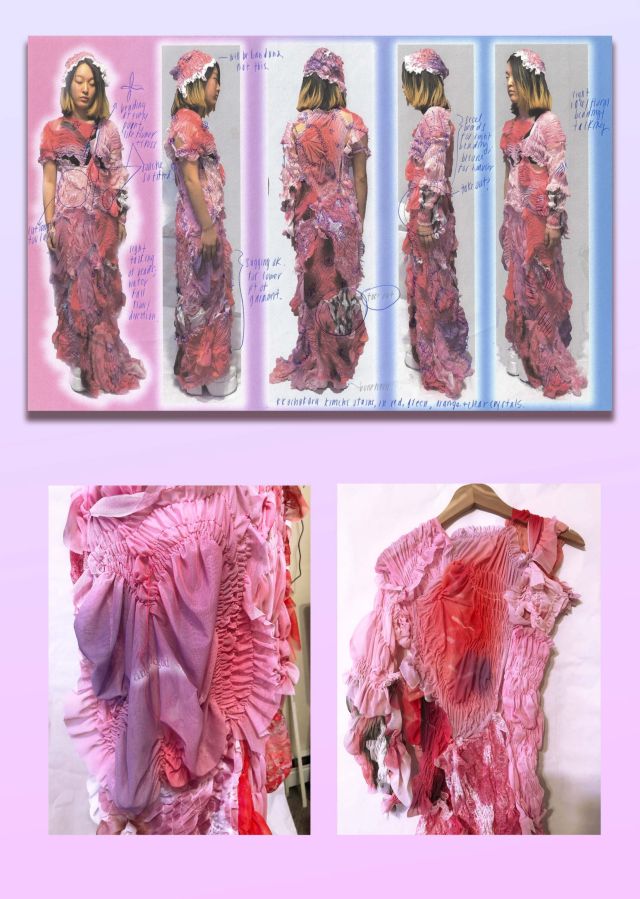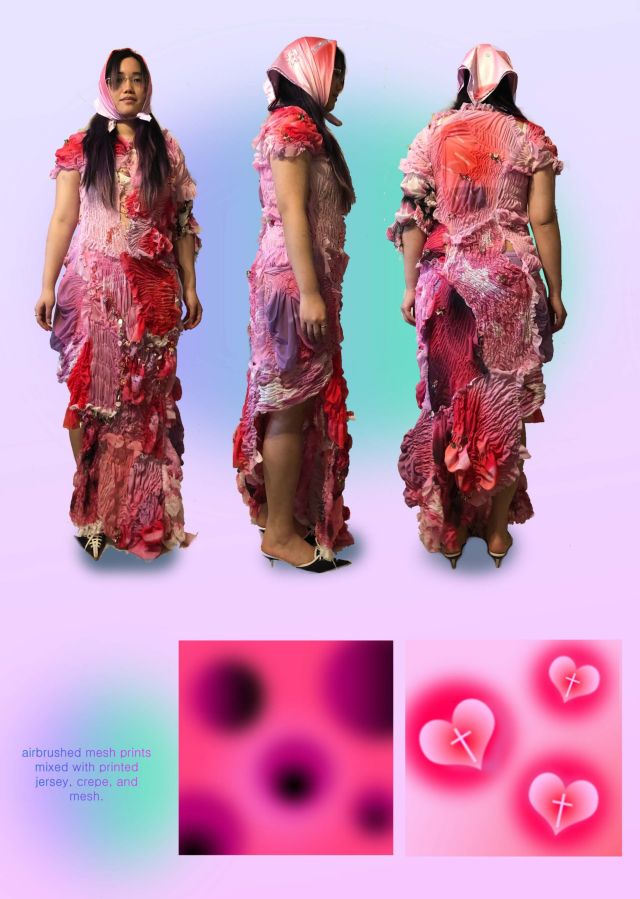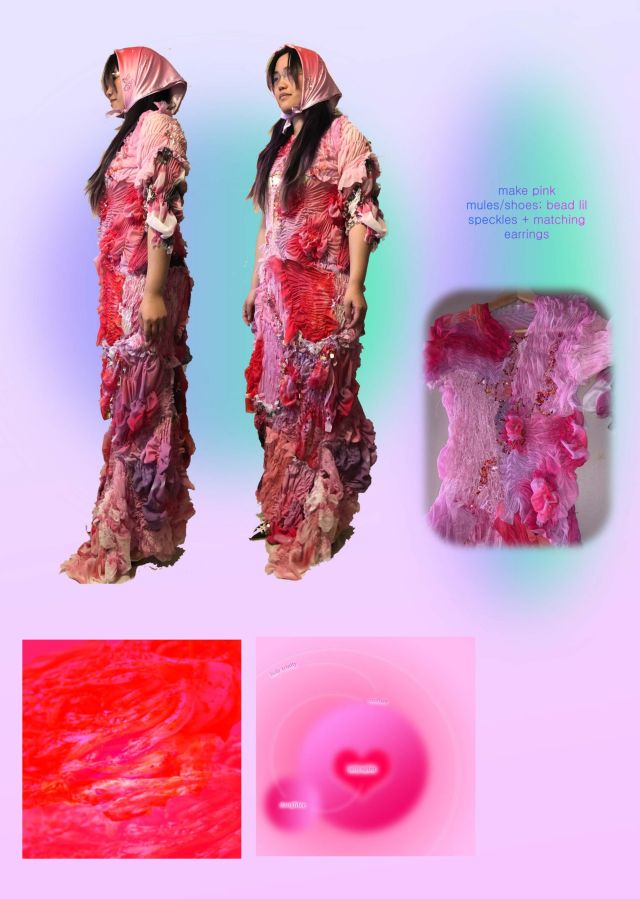 Look 4 - A Sign from God
look development <3


Look 4 (out of 5) - look 4 - a sign from god; inspired by church banners, posters, bookmarks. These items all had graphic/design elements of nature (earth, sea, water), and gradients, with outer glow around text. These banners usually had inspirational quotes, or events/ceremonies that were announced so the whole church would be able to see. All prints in this look are a play of words of different Christian/religious phrases.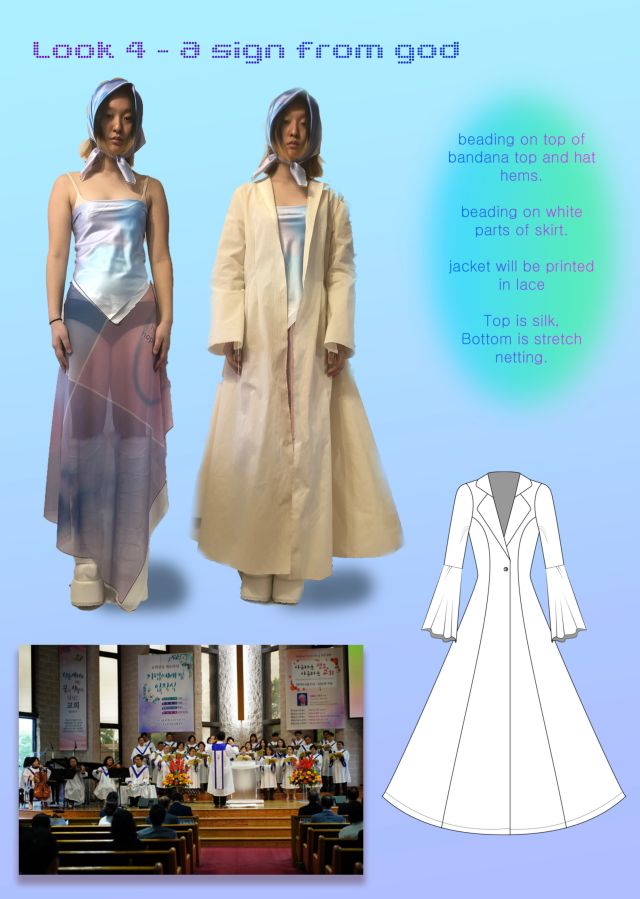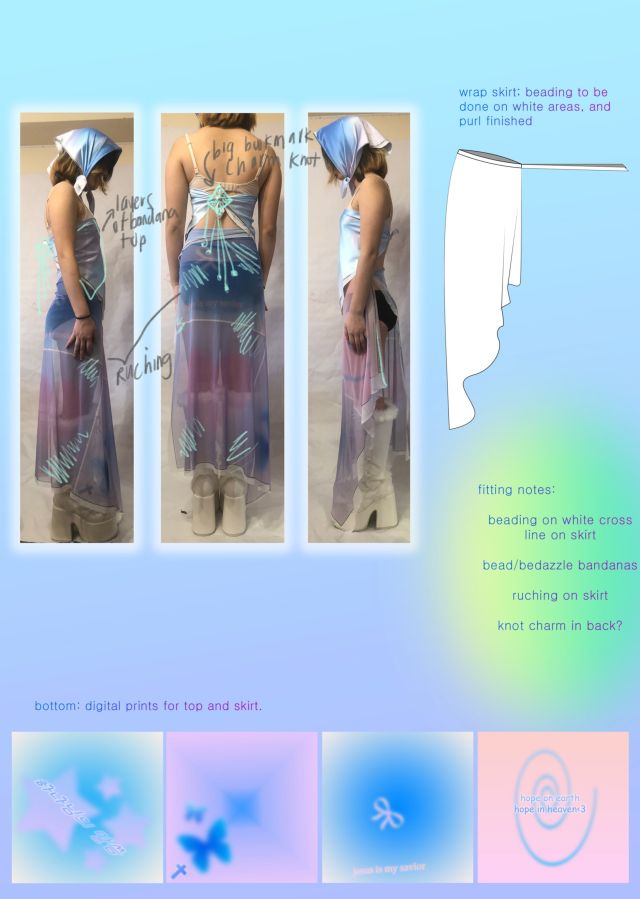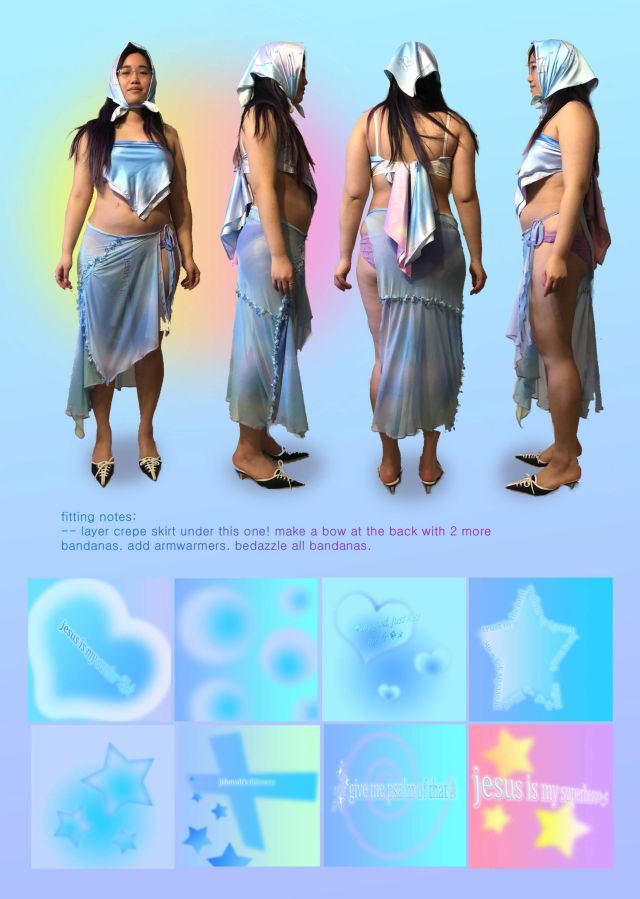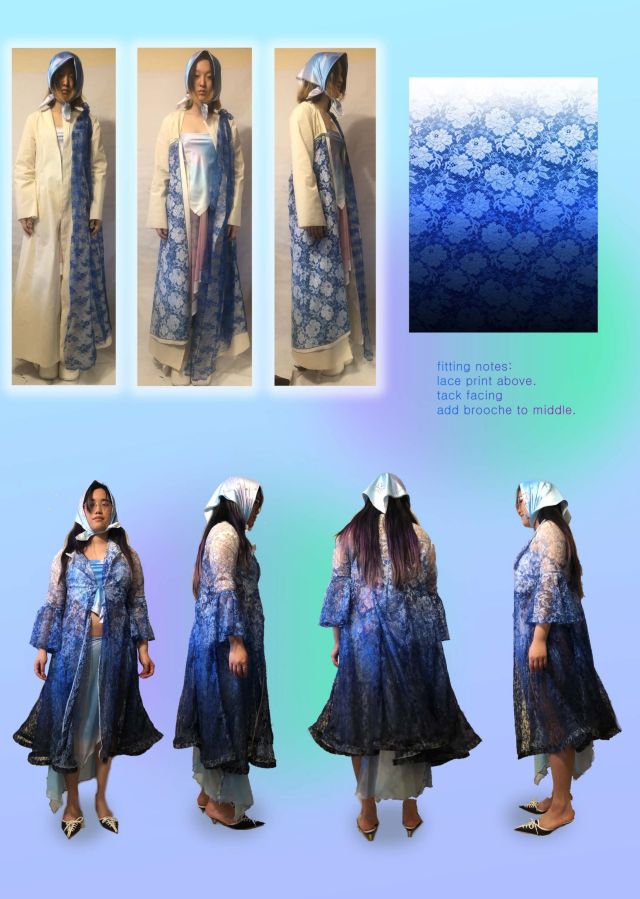 Look 5 - Jesus Saves
look development <3


Look 5 (out of 5) - look 4 - Look 5 jesus saves; originally called kbbq mommy is inspired by the extra-curricular activities of women cooking and hosting events outside at parks or at our own area. women also crochet scrubby yarn and would sell them at church. usually, during retreats, a lot of people become enlightened by the last night of service; ++ fellowship becomes of huge importance for the community.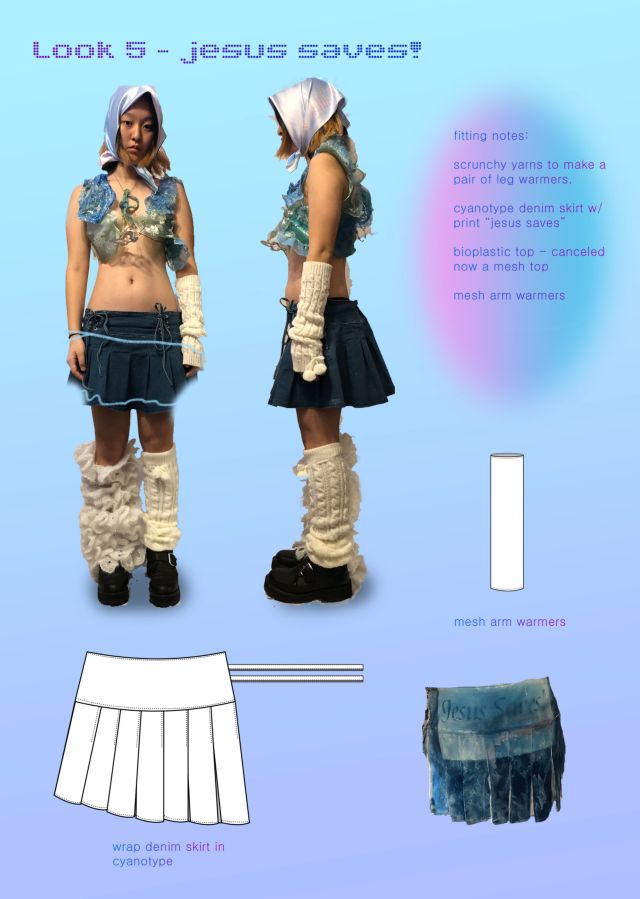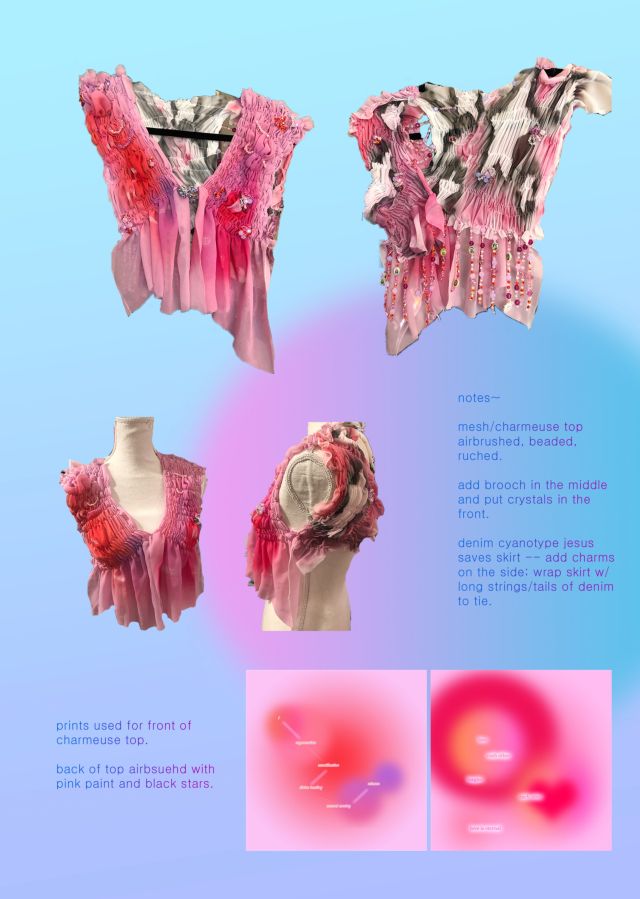 ‧̍̊˙˚˙ᵕ꒳ᵕ˙˚˙ LOOKBOOK ˙˚˙ᵕ꒳ᵕ˙˚˙‧̍̊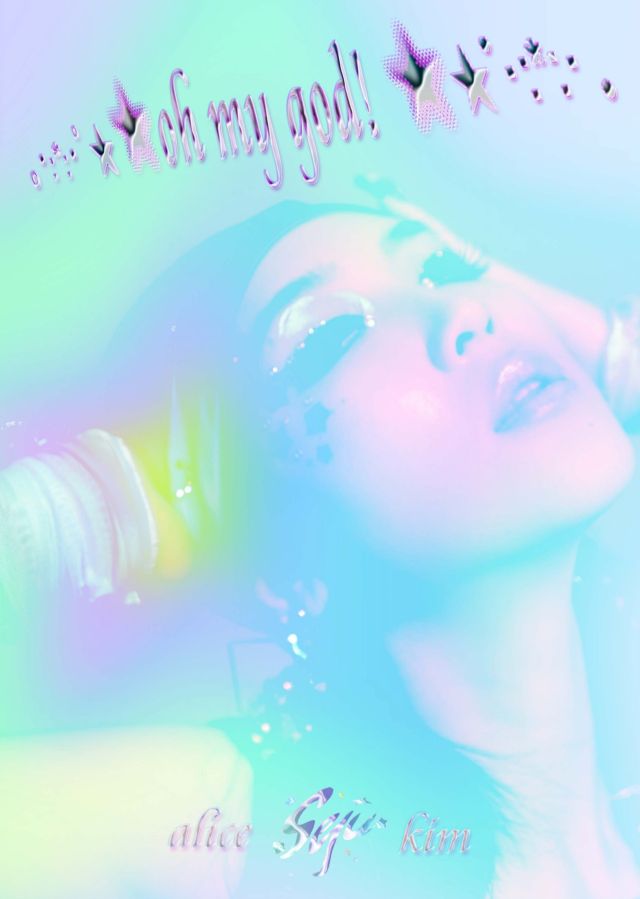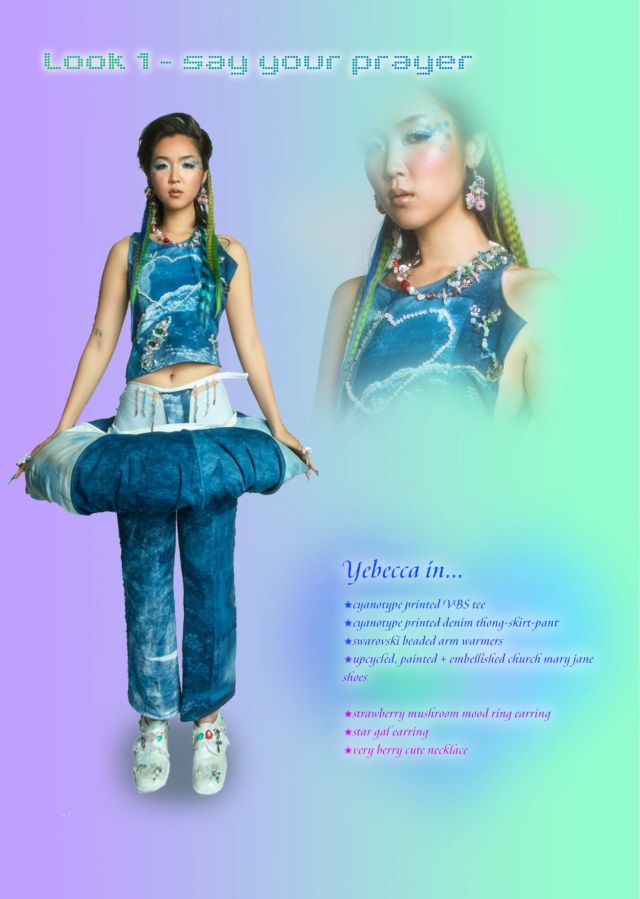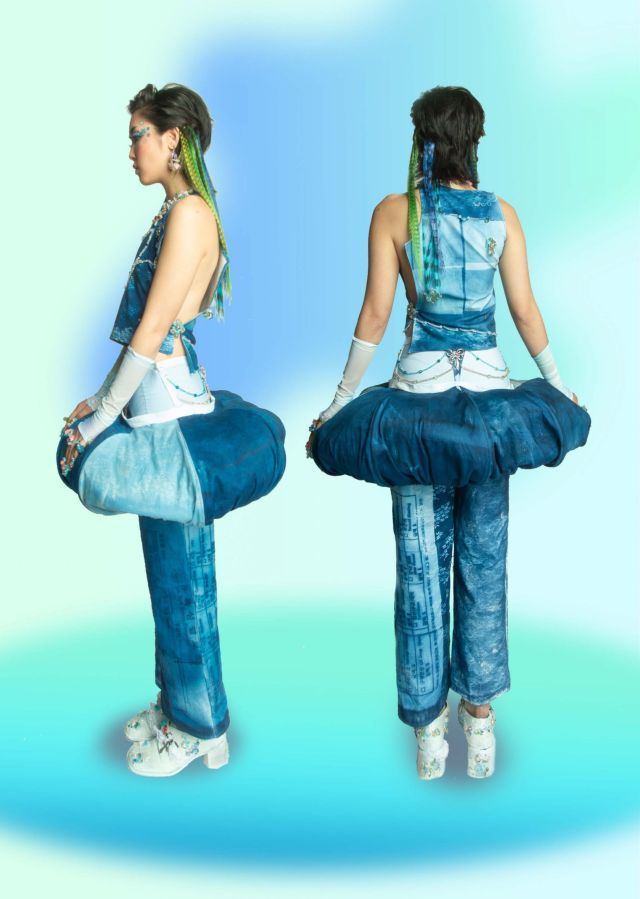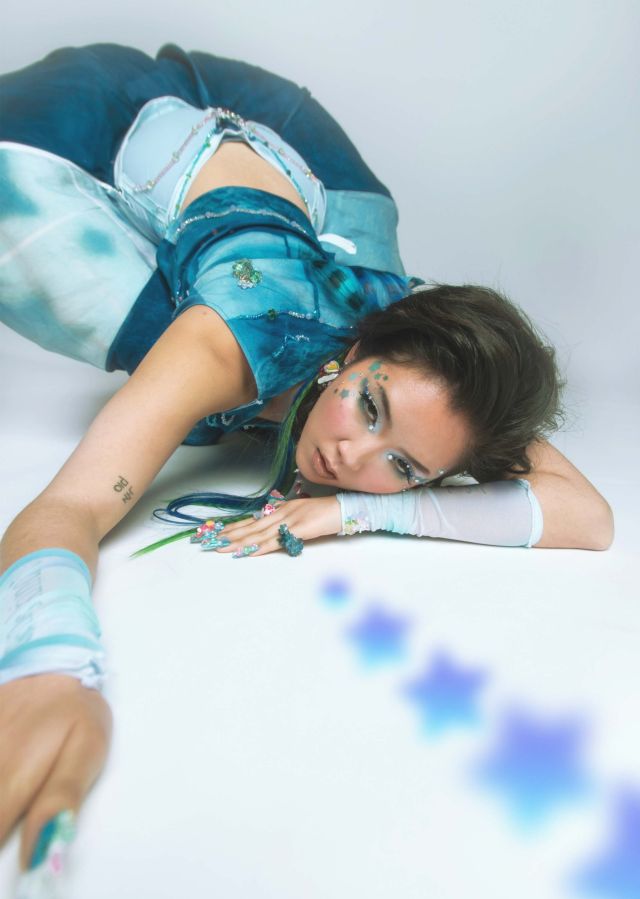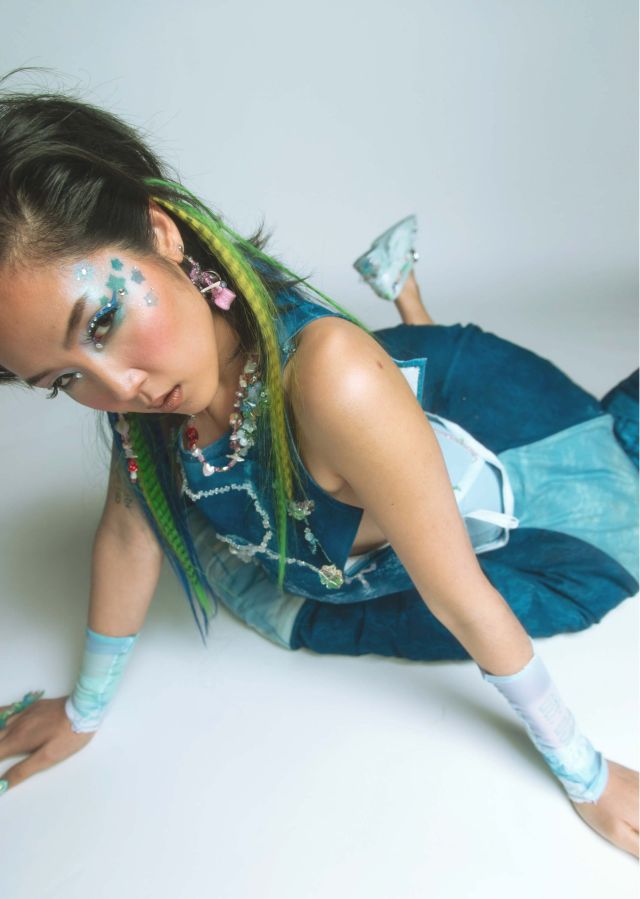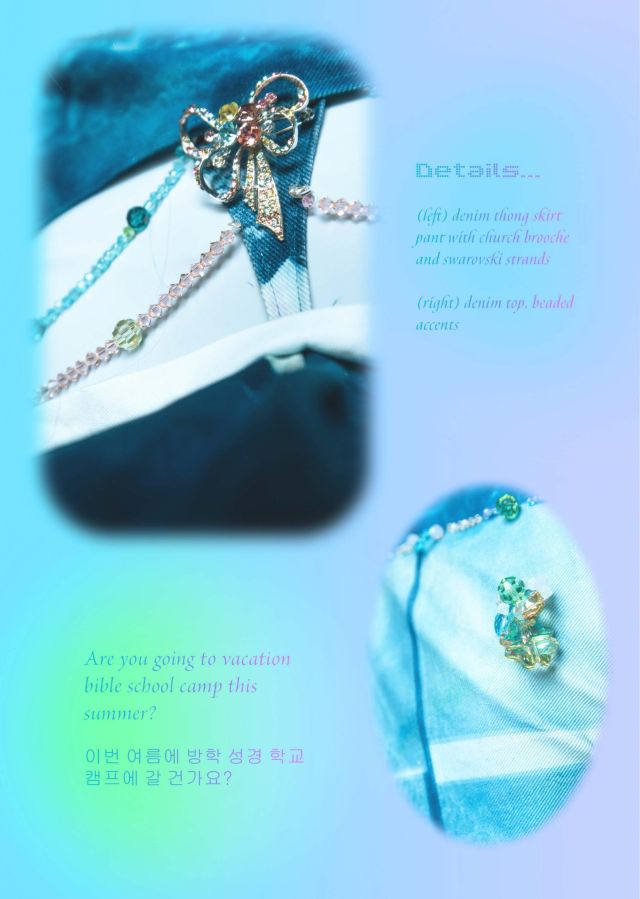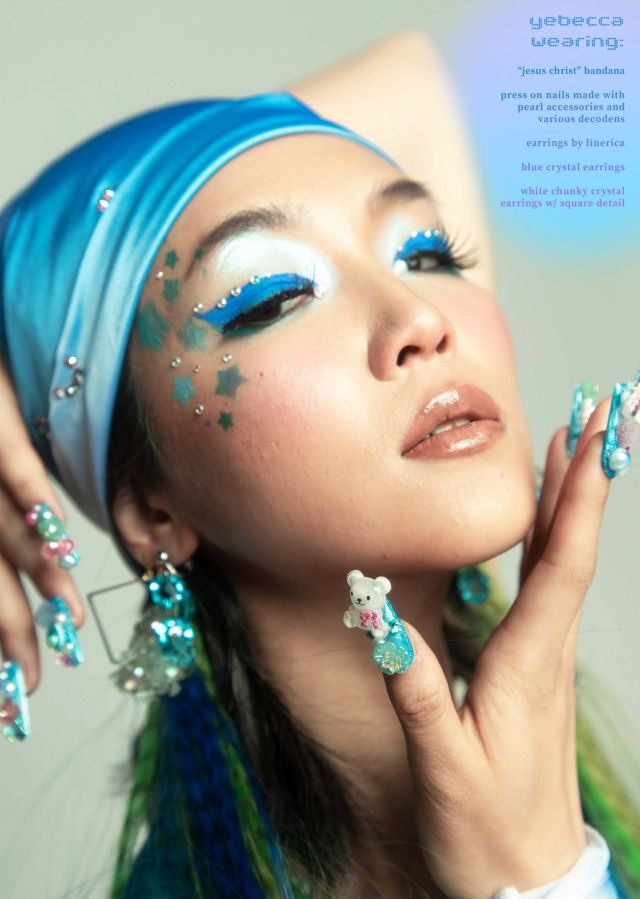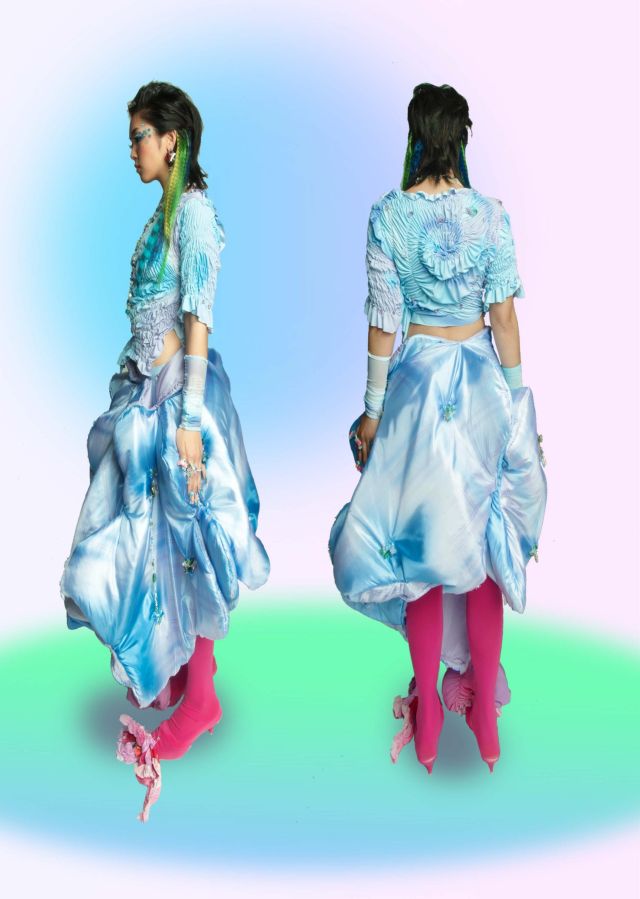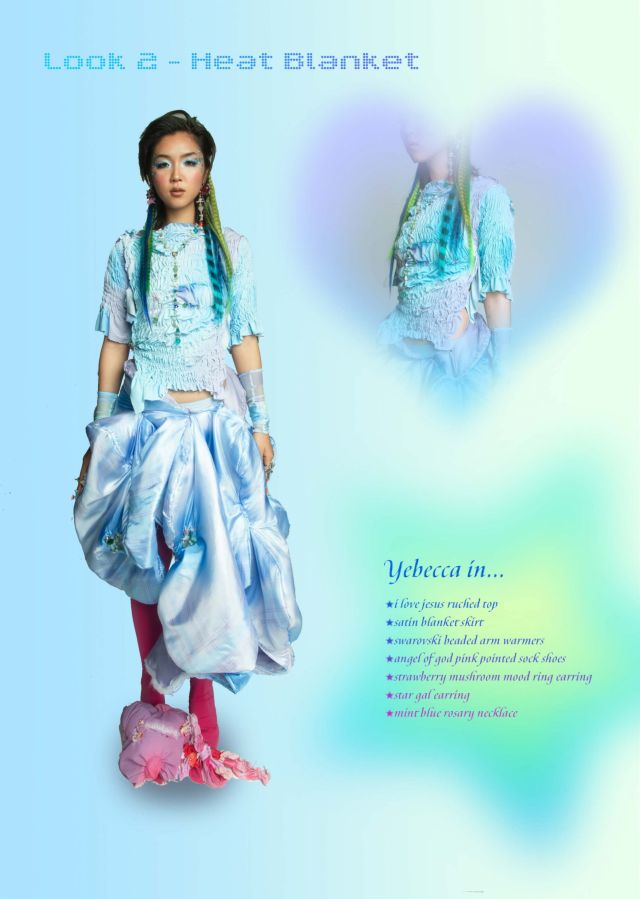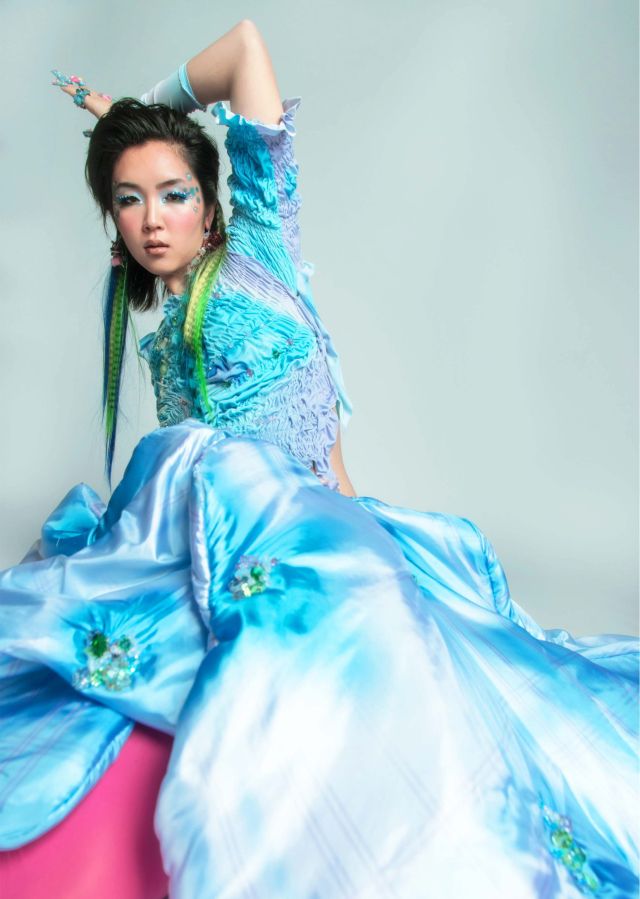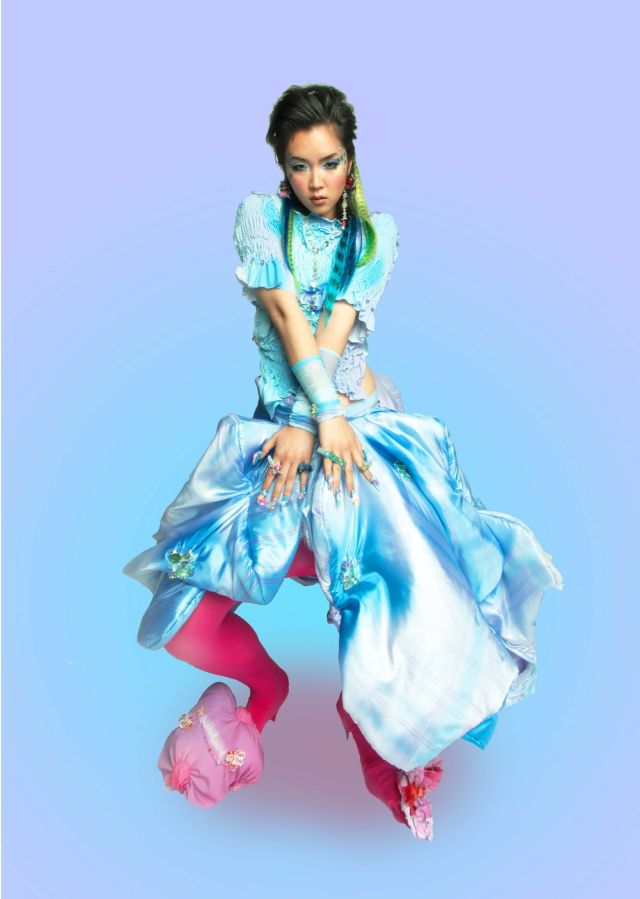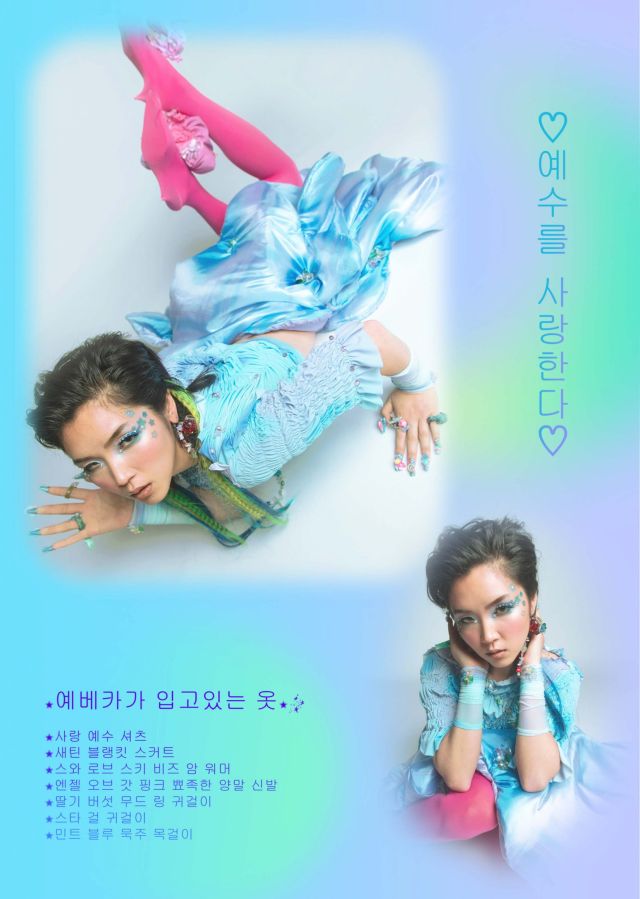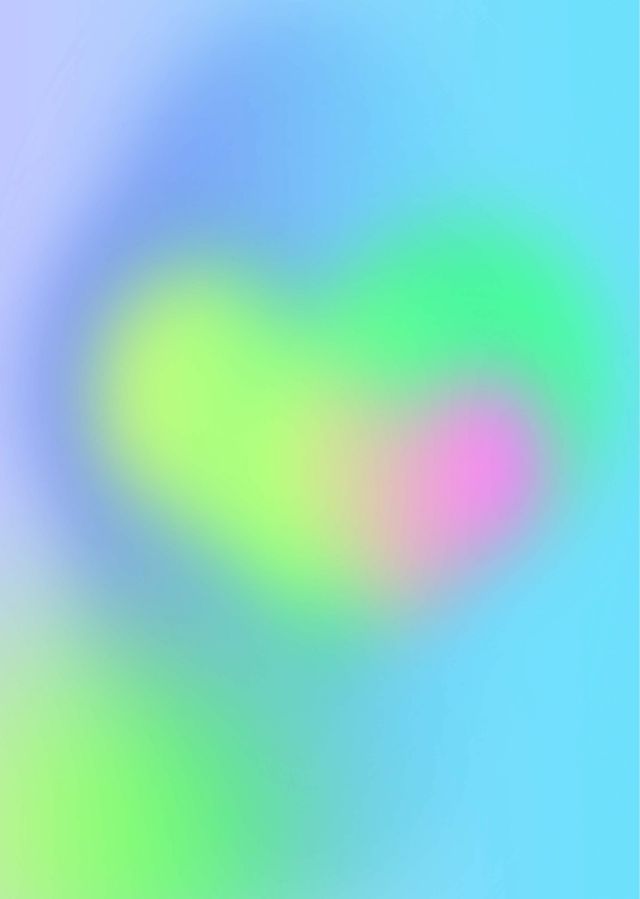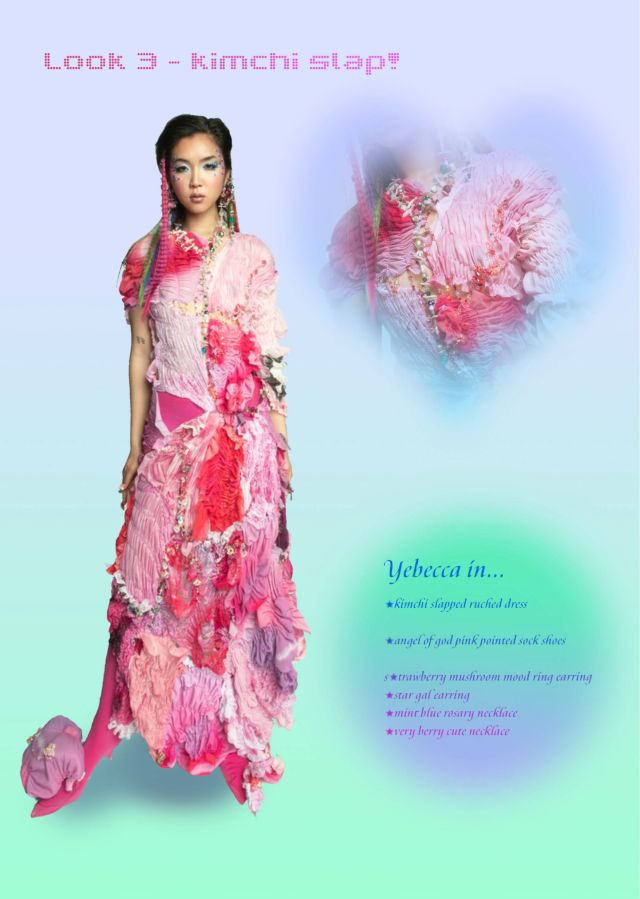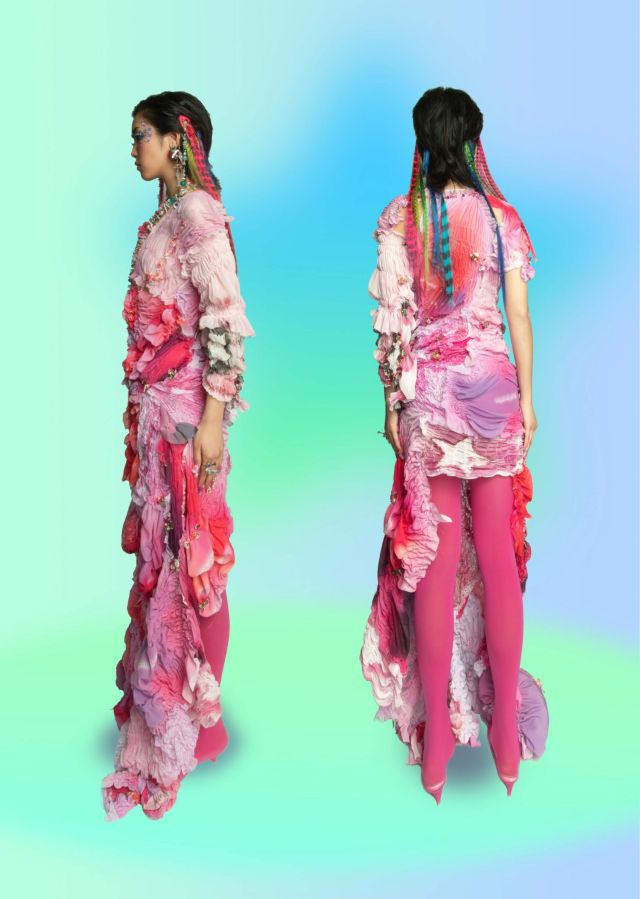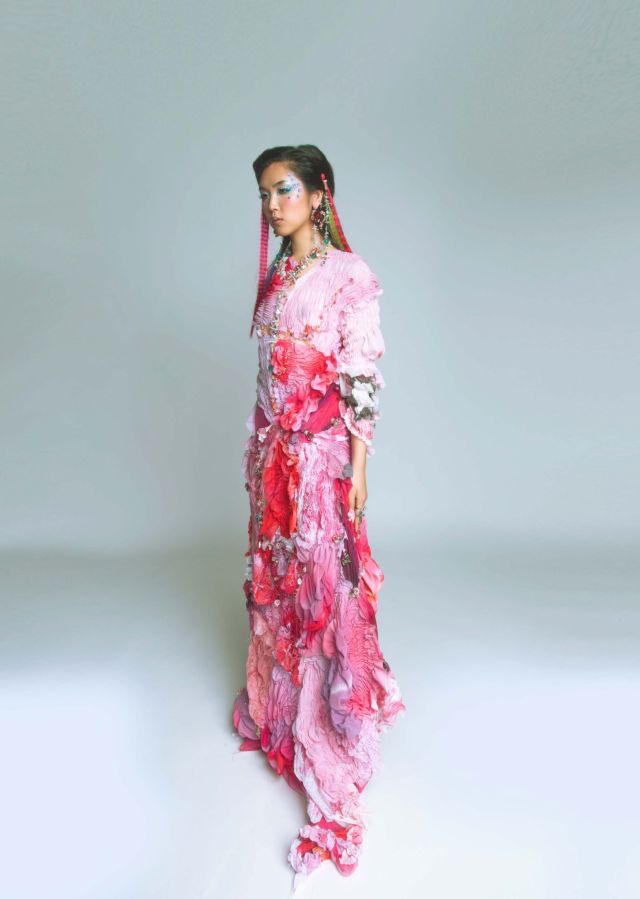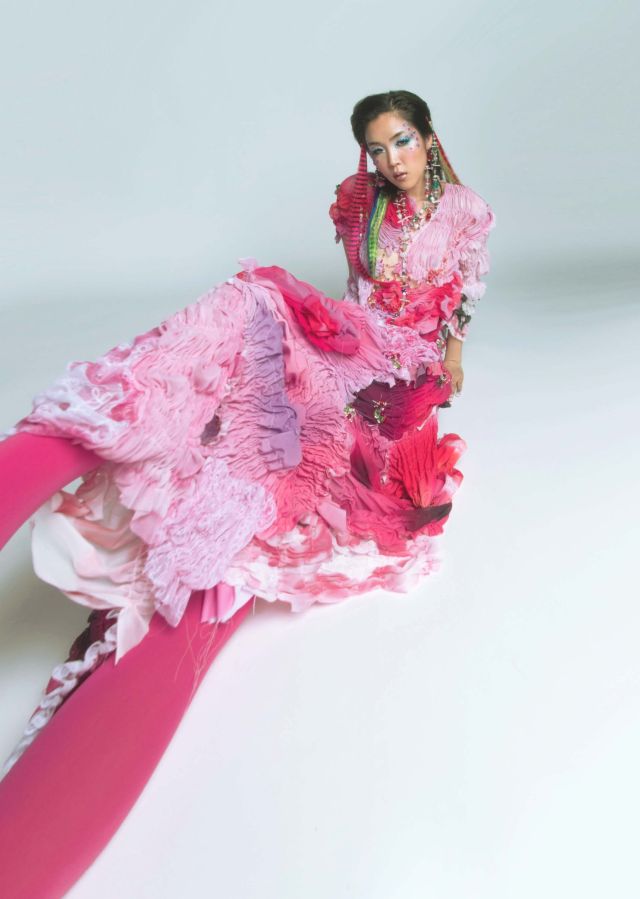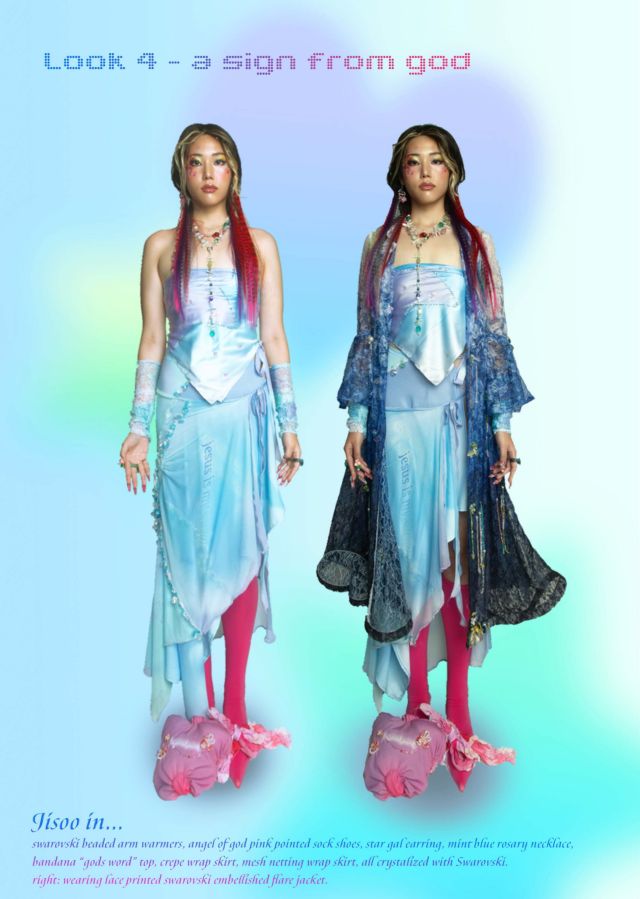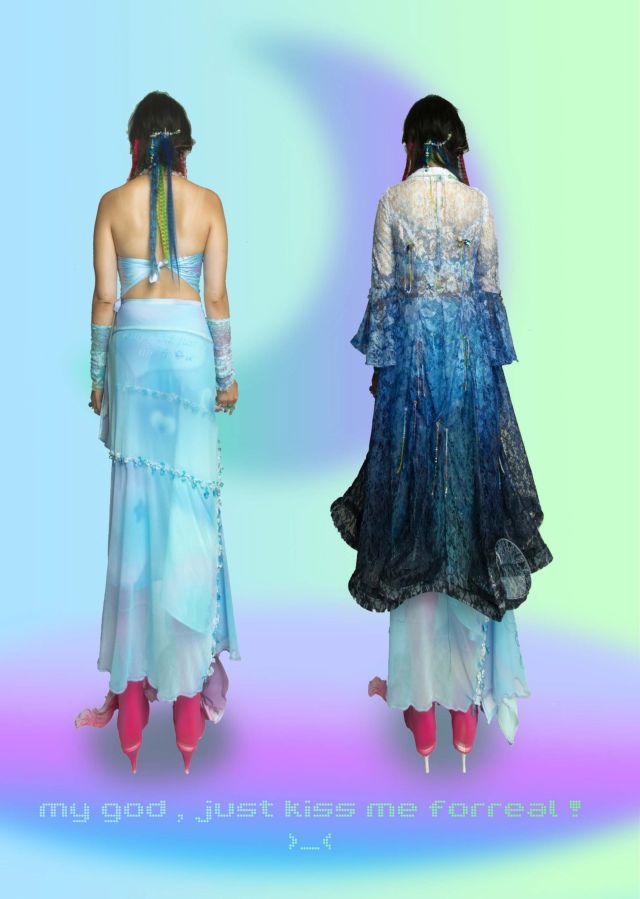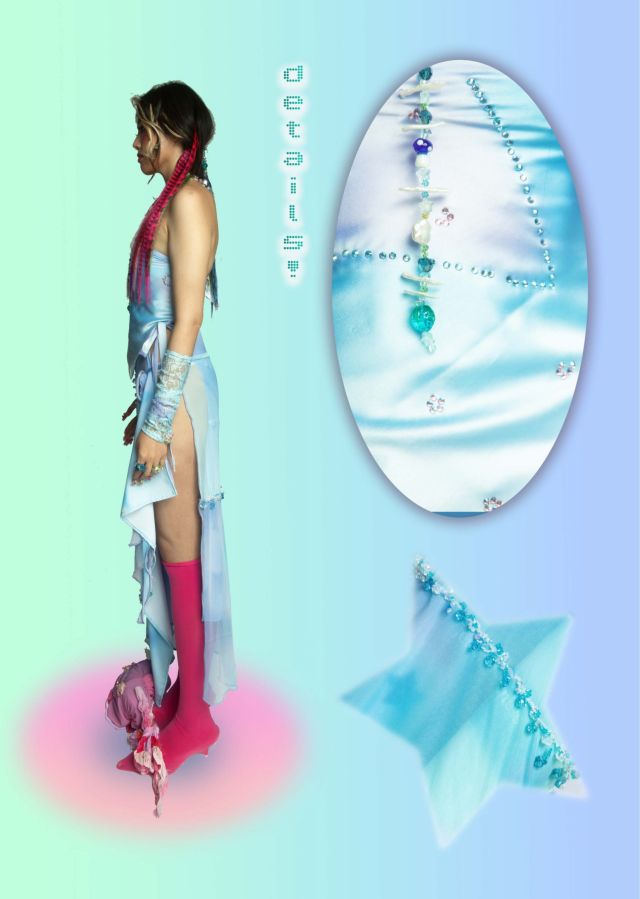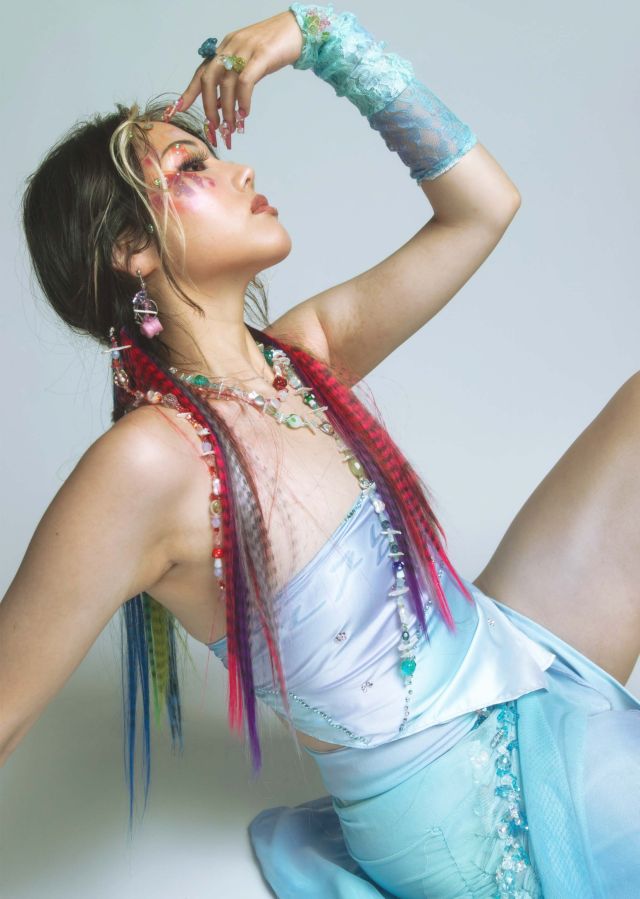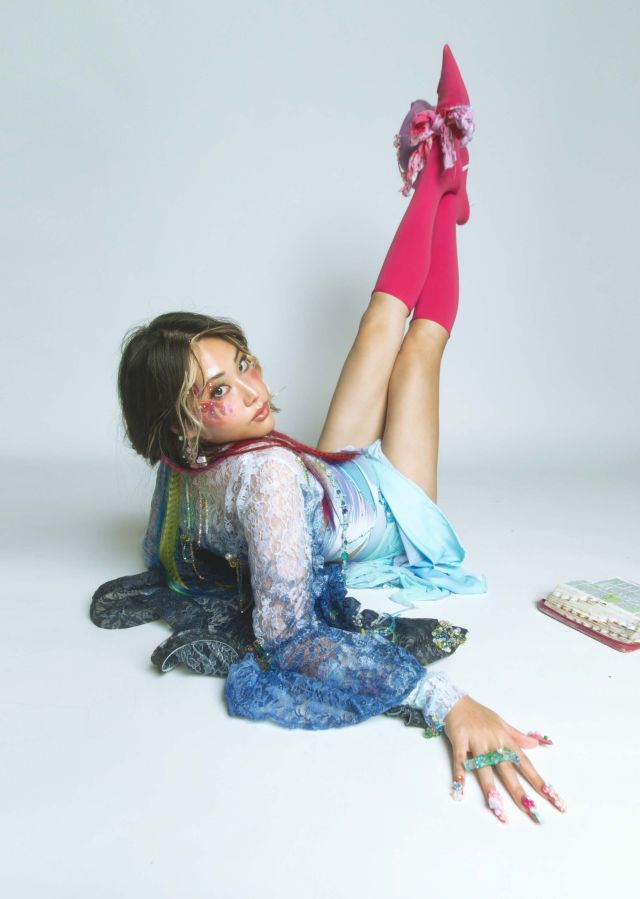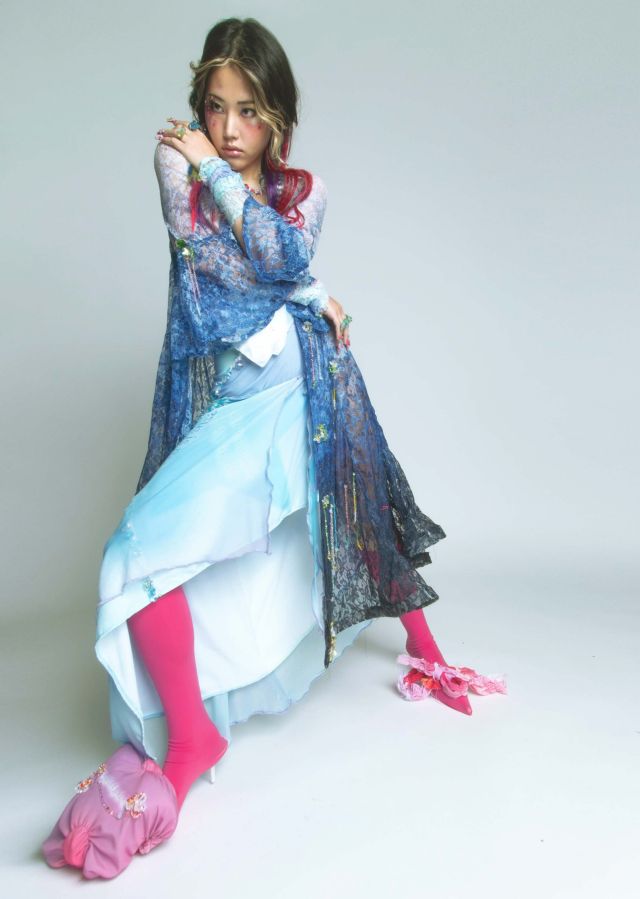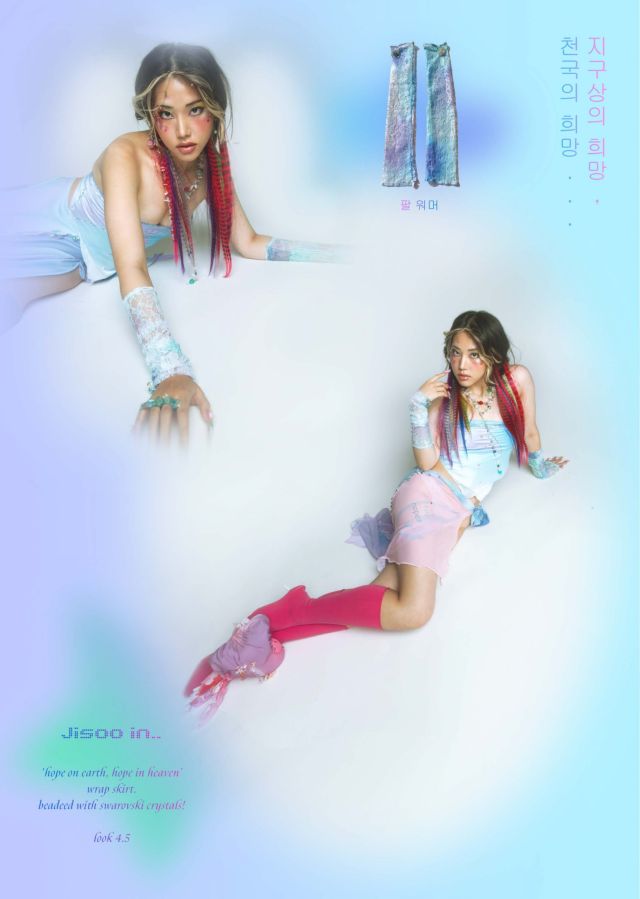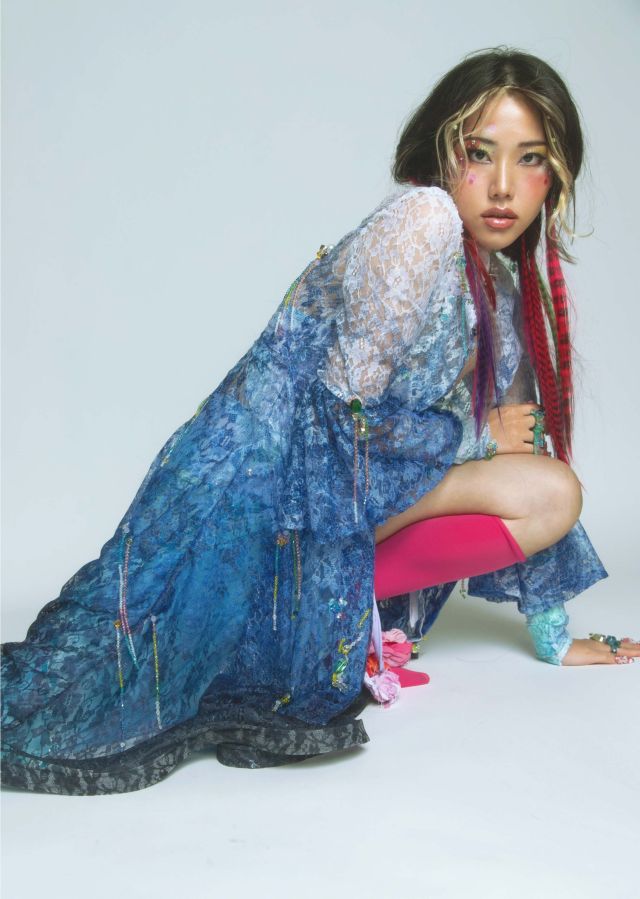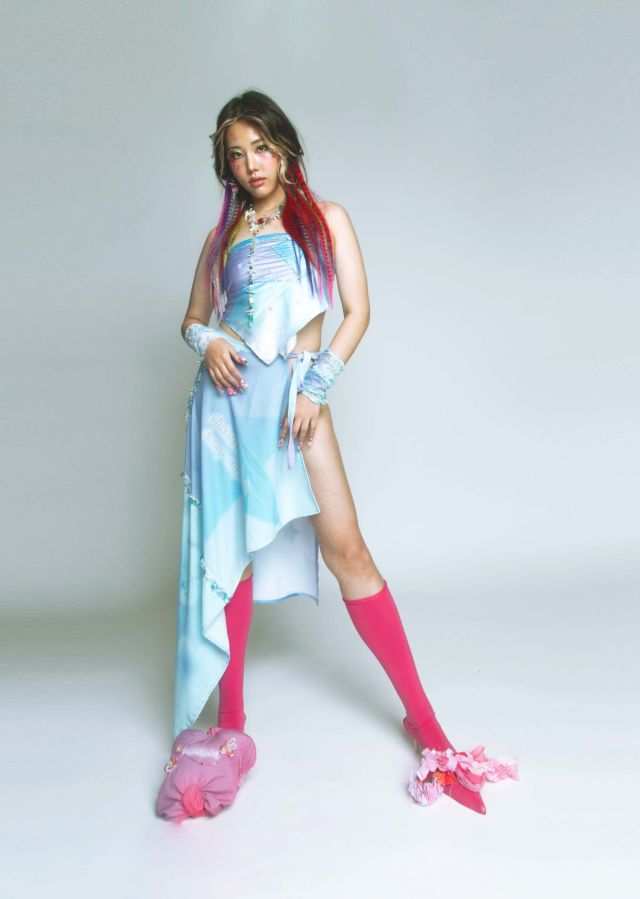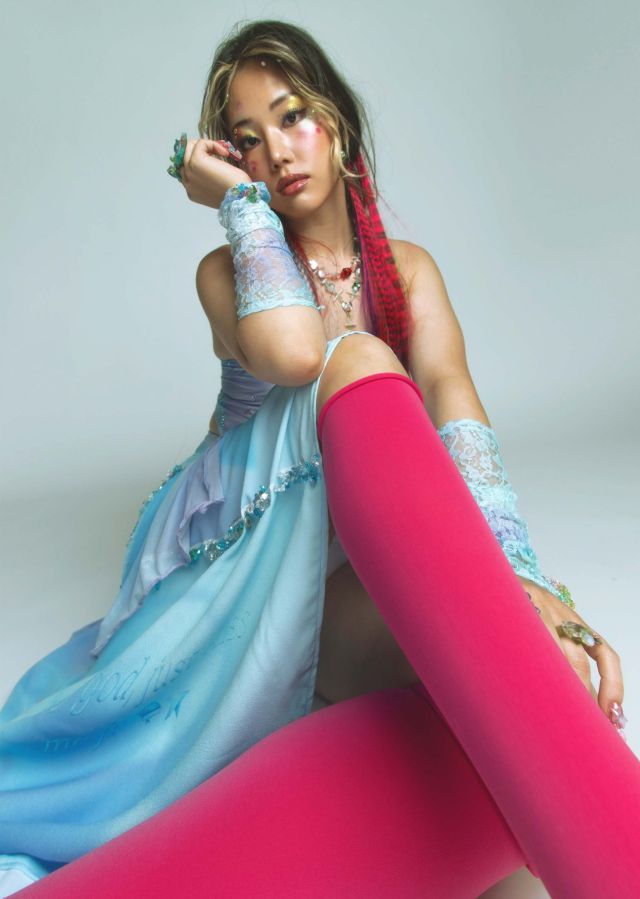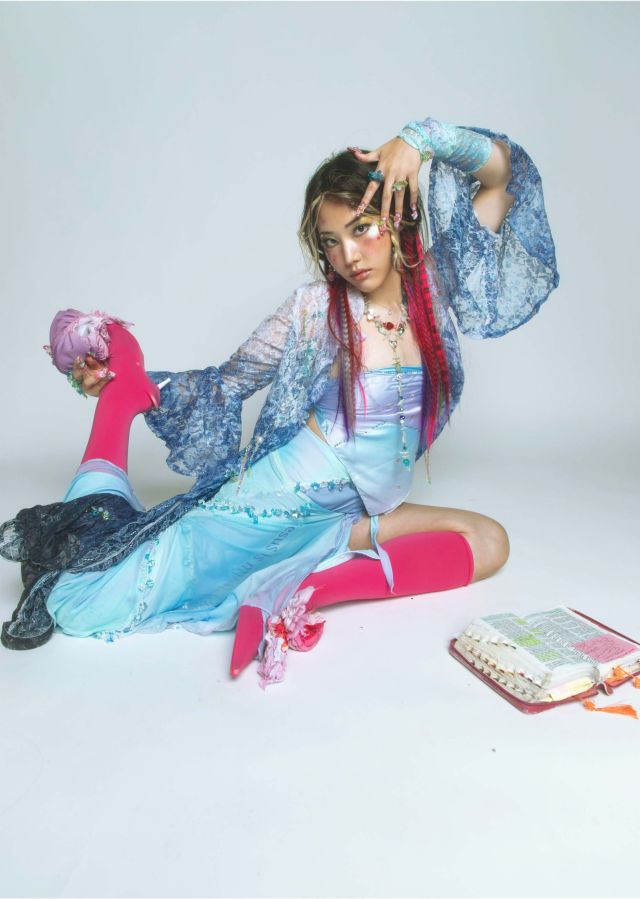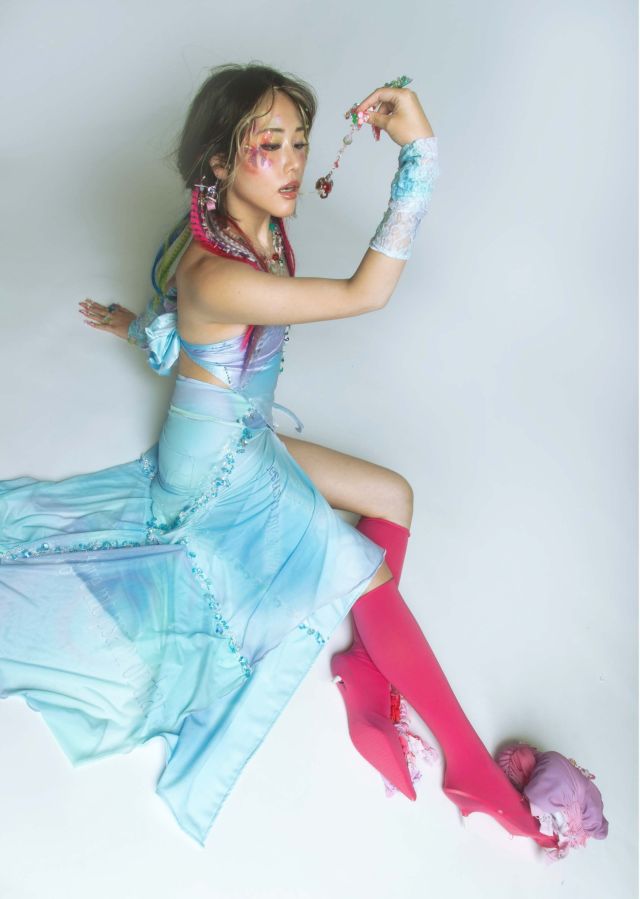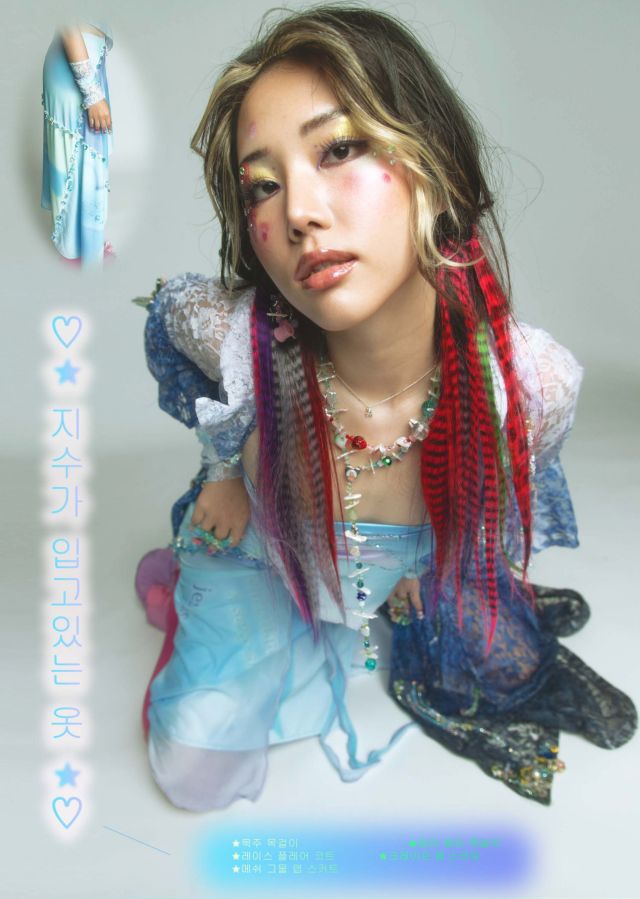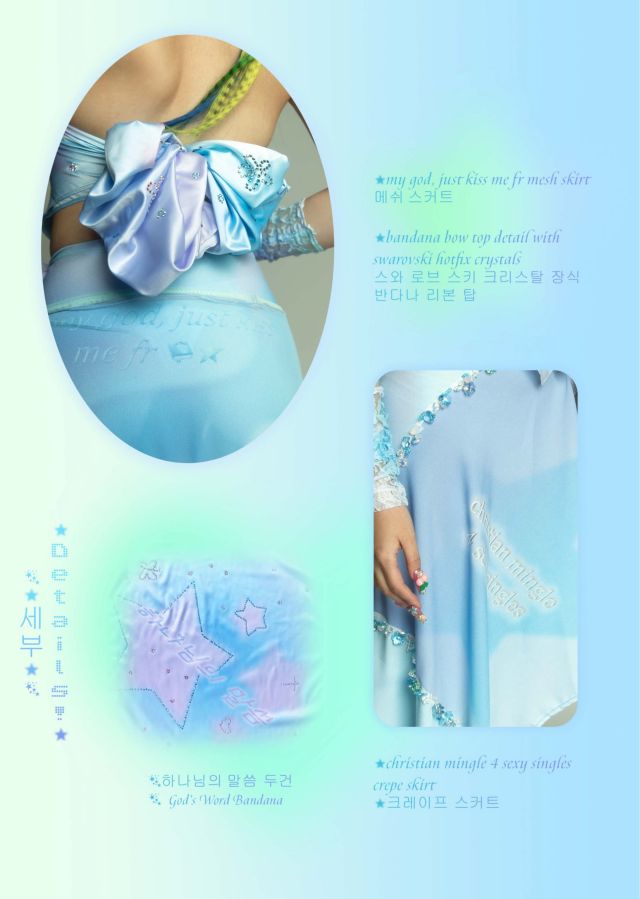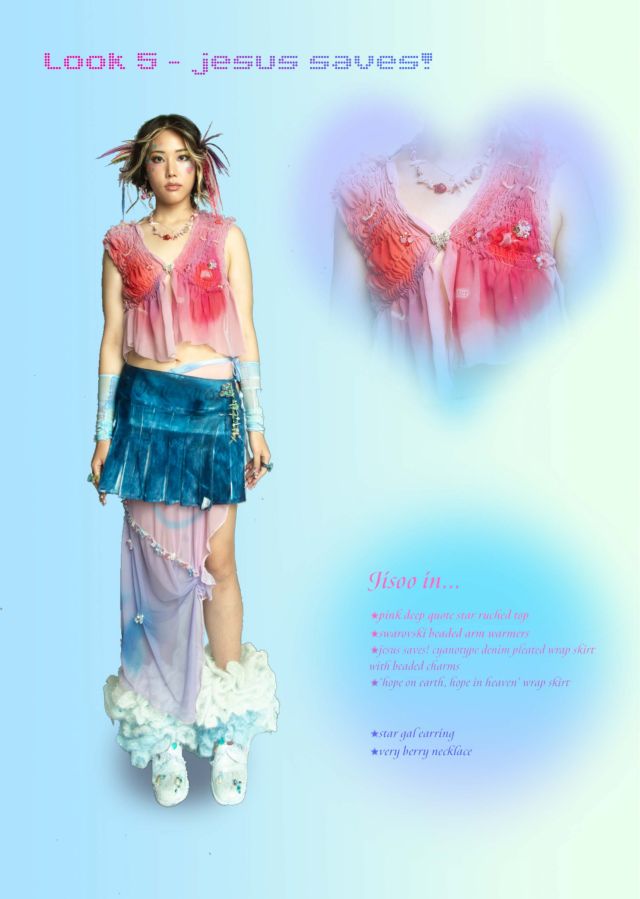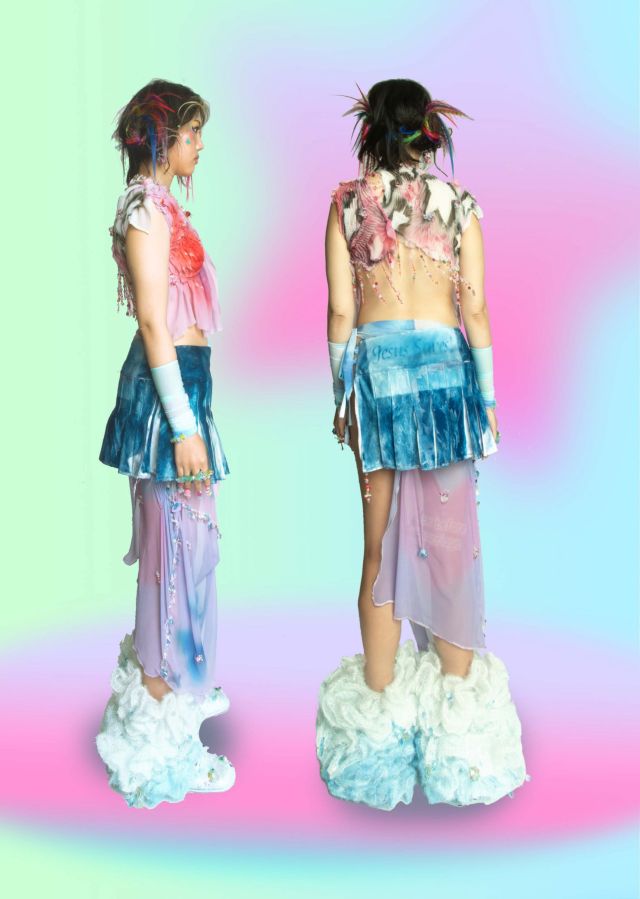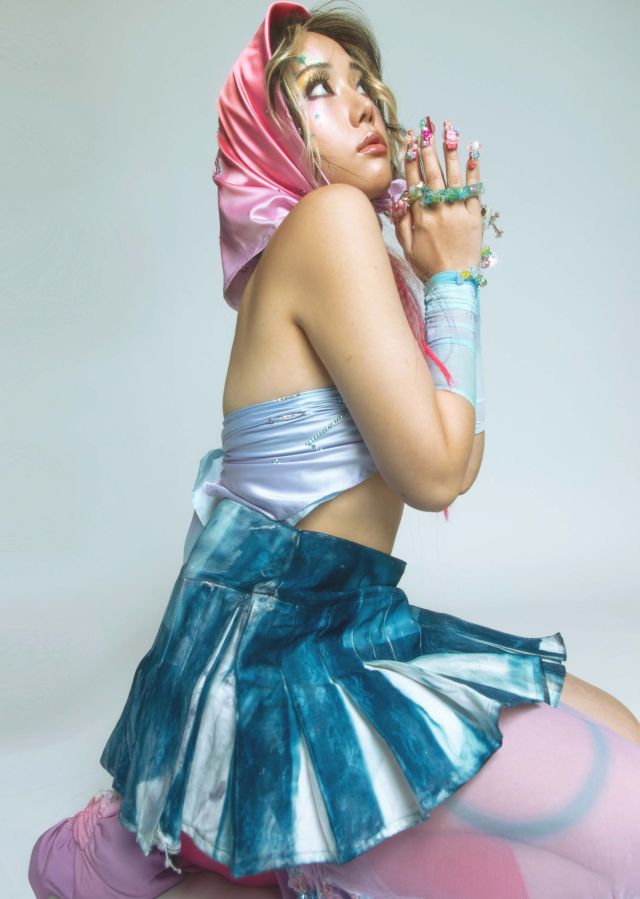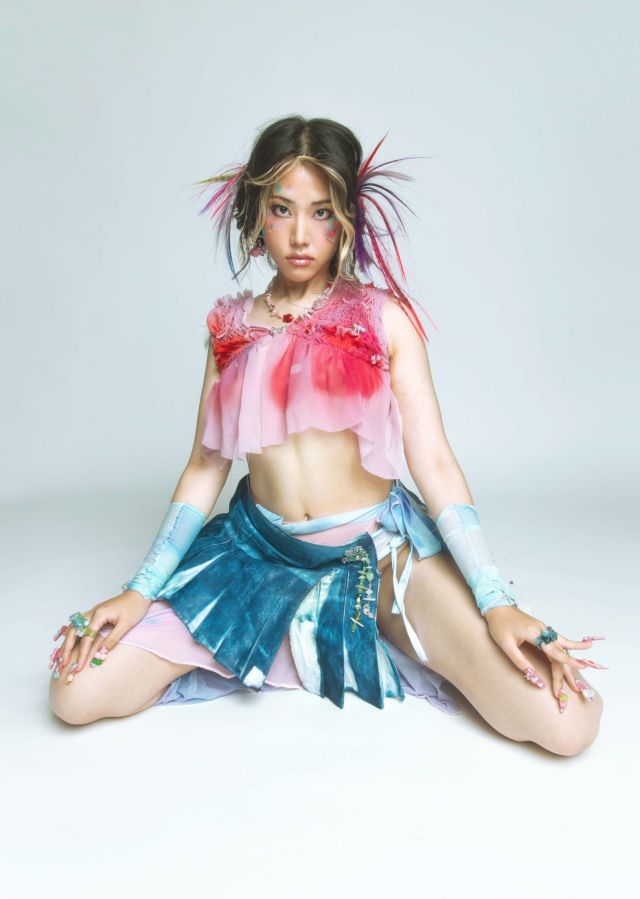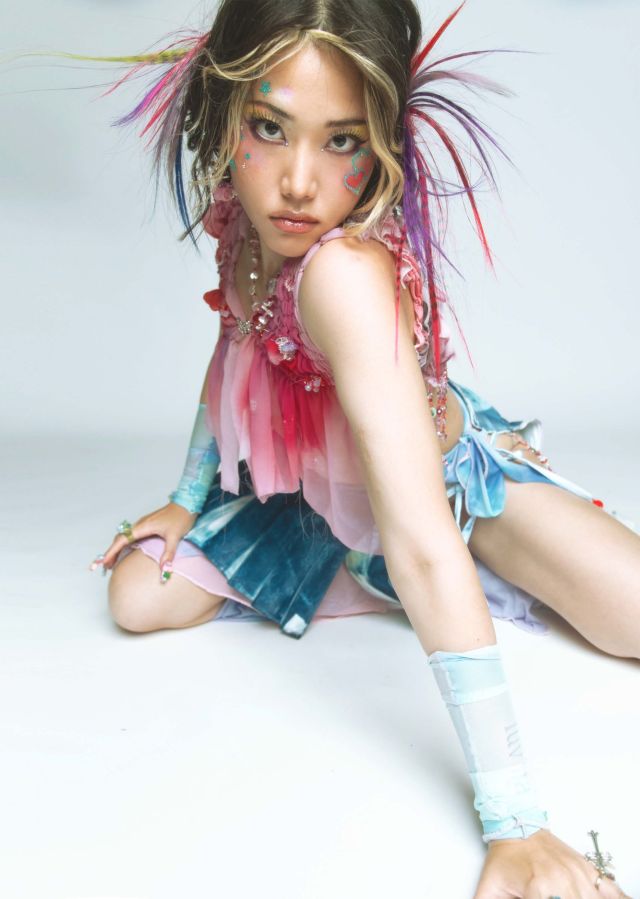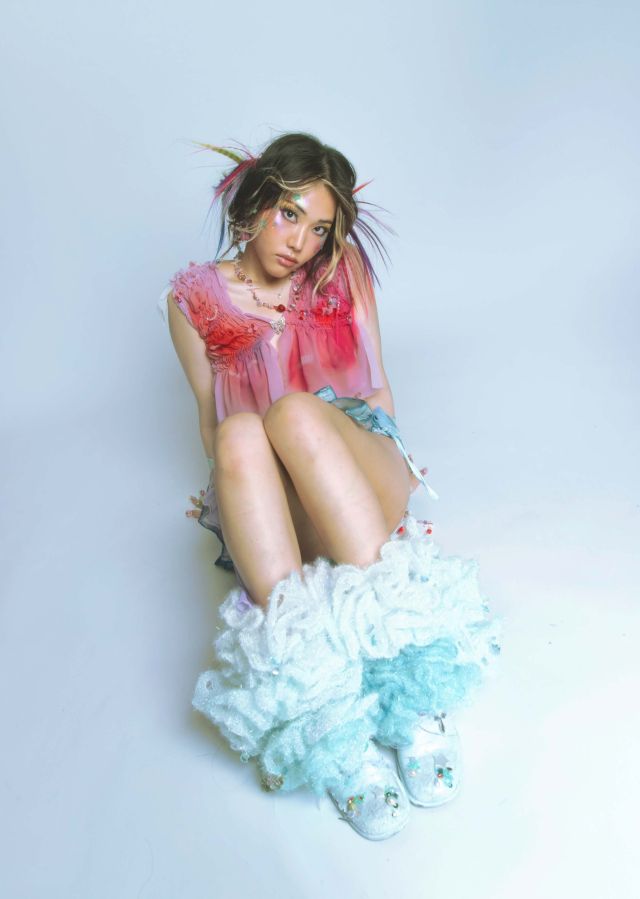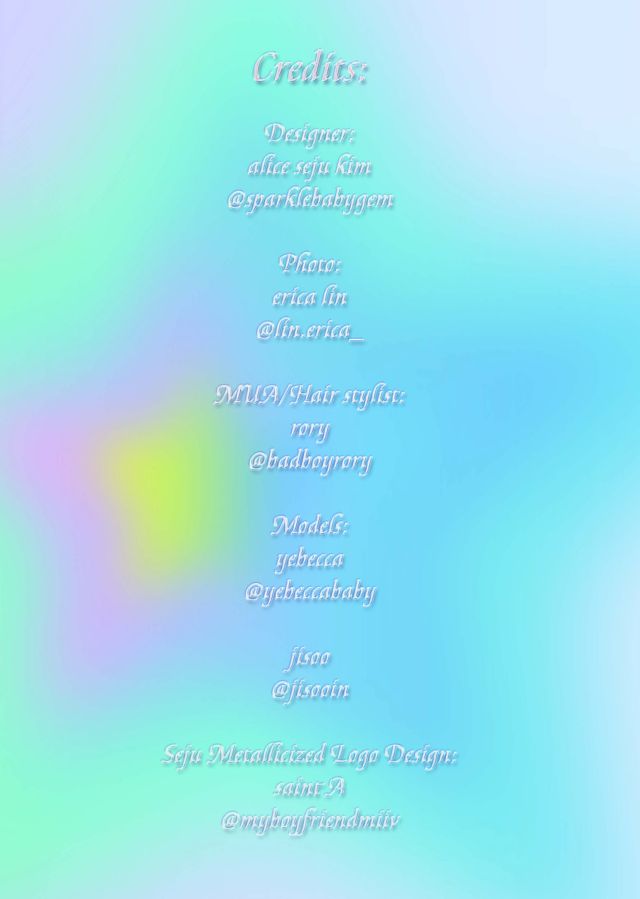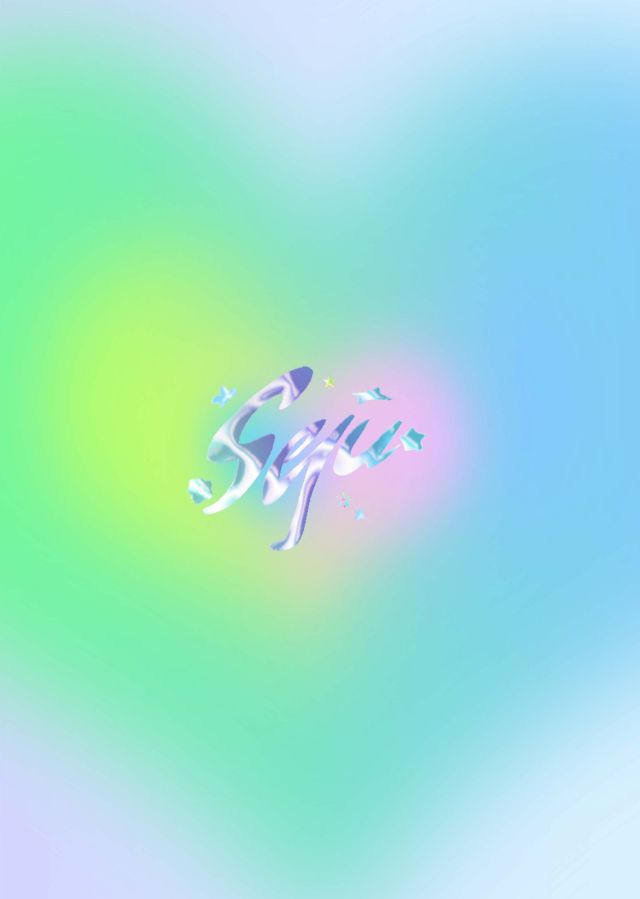 ∞ ₒ ˚ ° 𐐒 ACCESSORIES LOOKBOOK 𐐚 ° ˚ ₒ ∞
includes bandanas, nail sets, rings, earrings, and necklaces. alternate / relative accessories availible to purchase on sparklebabygem.com <3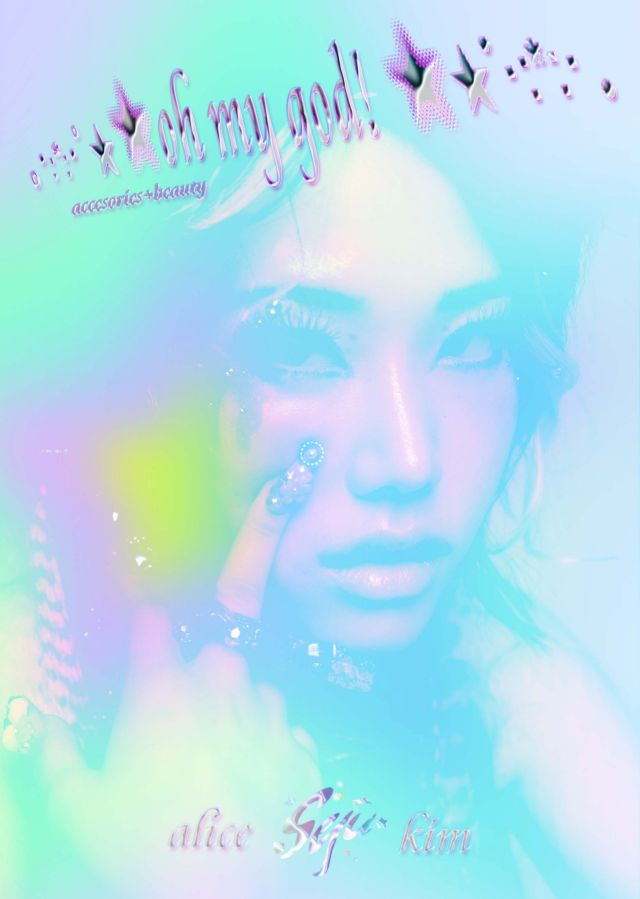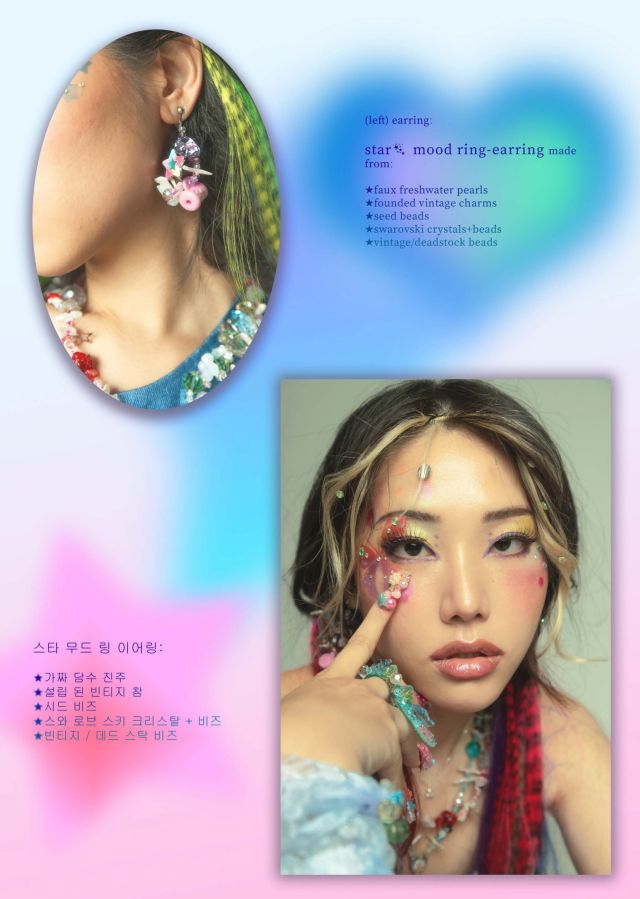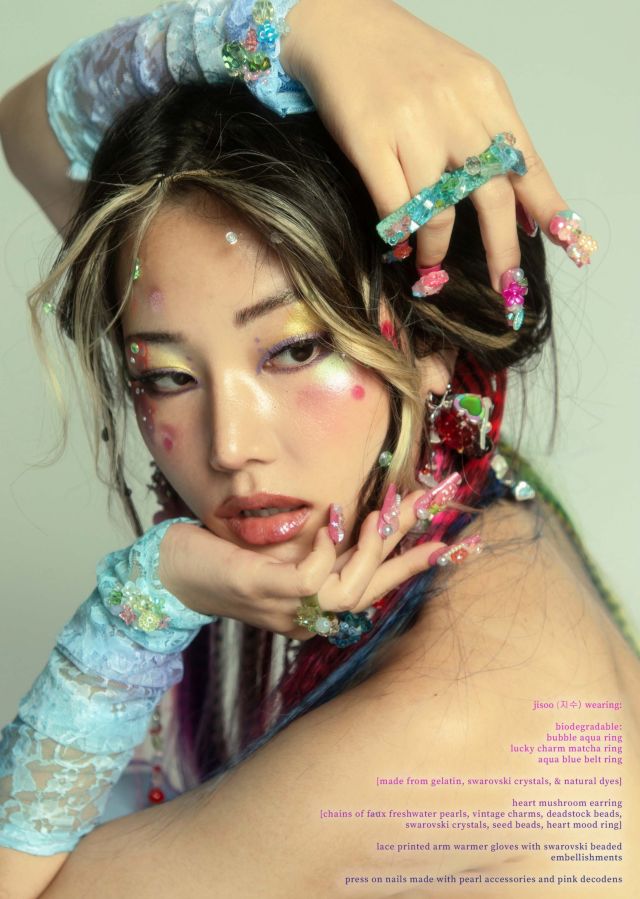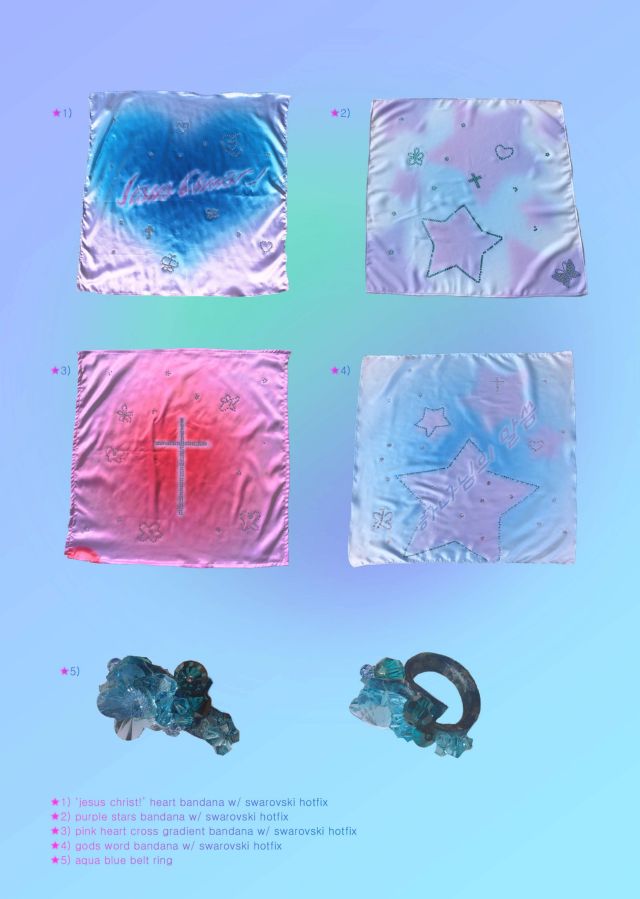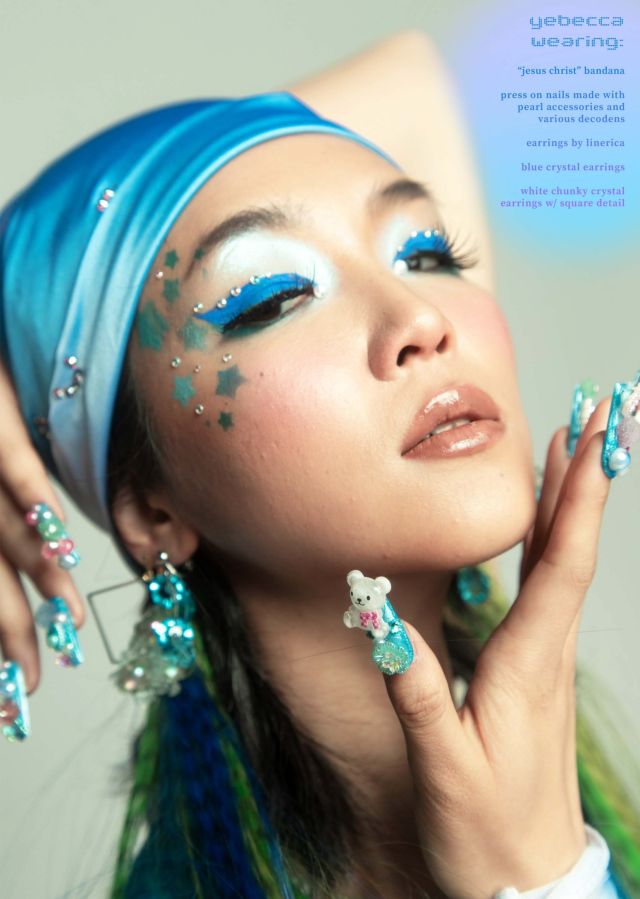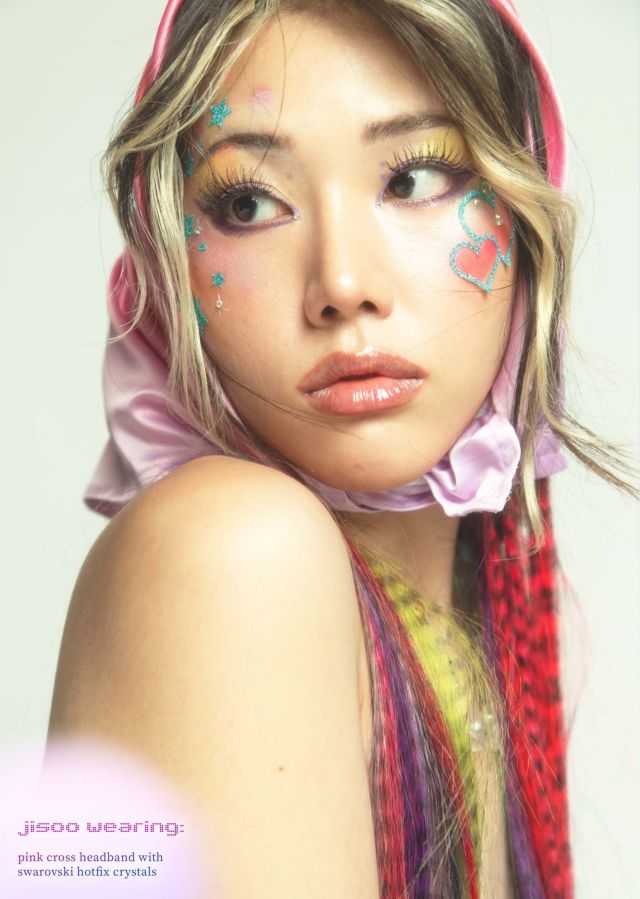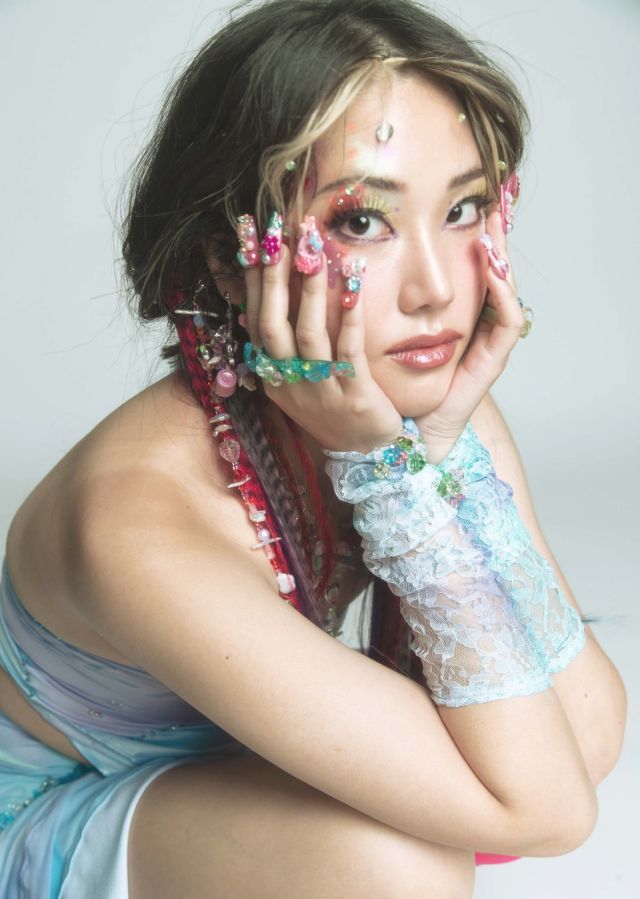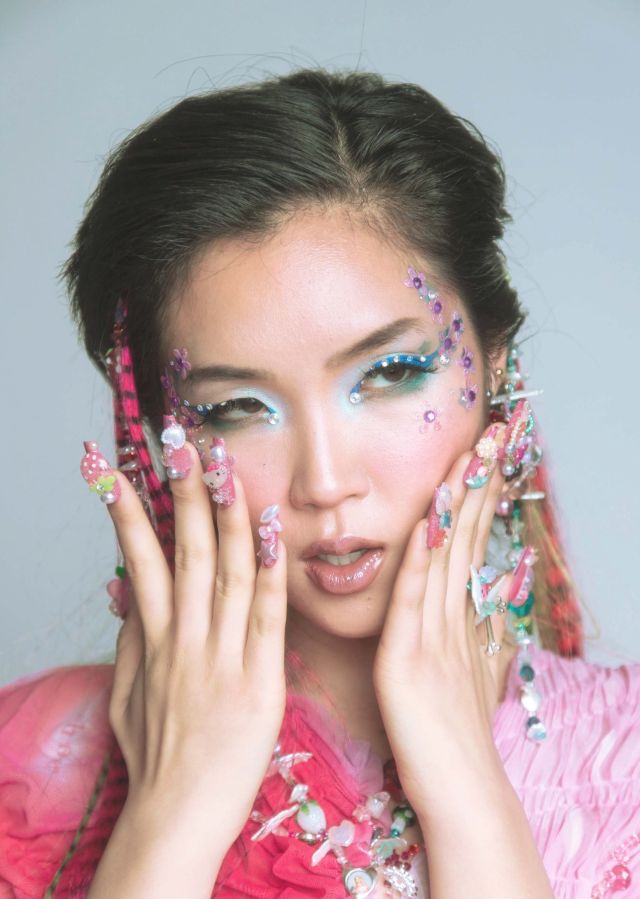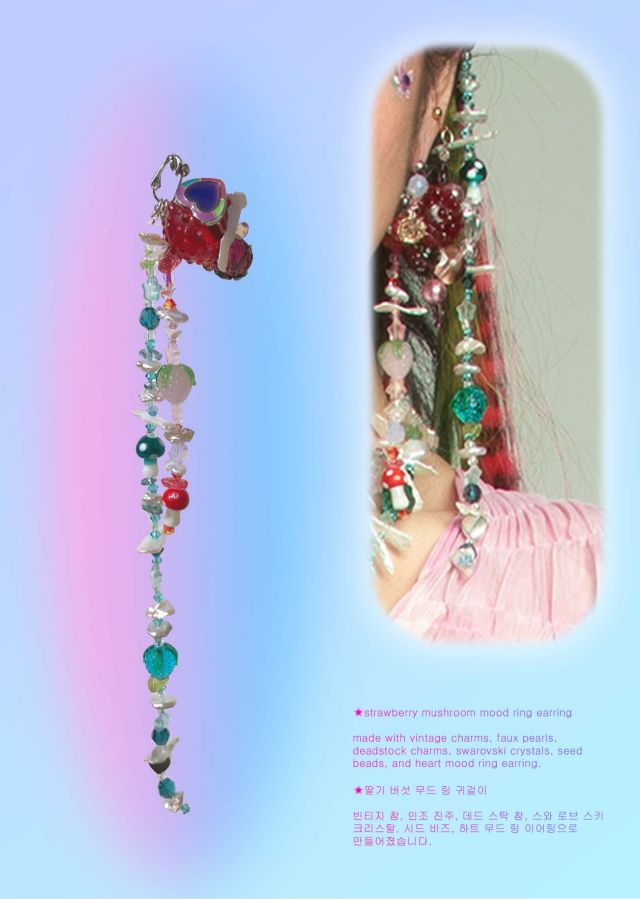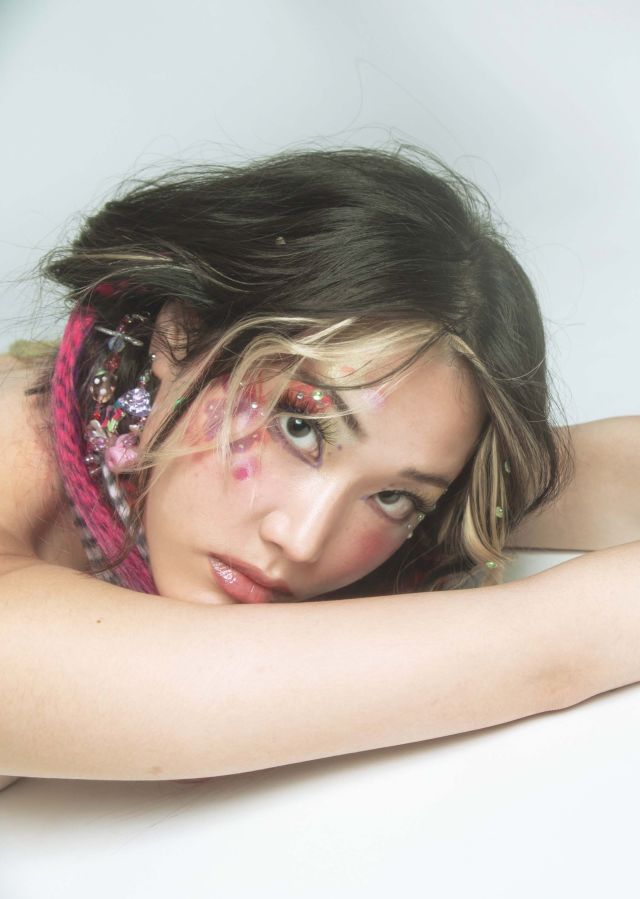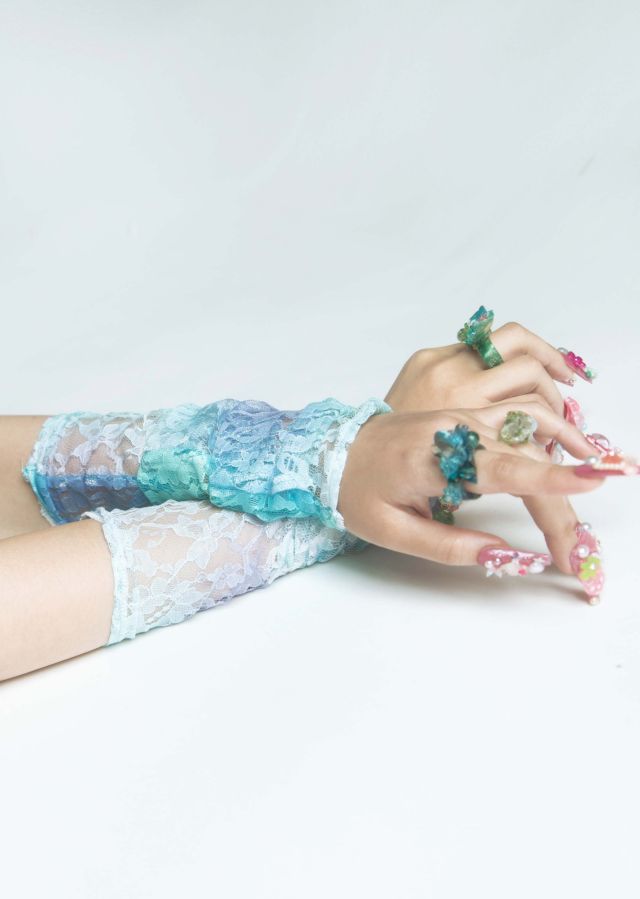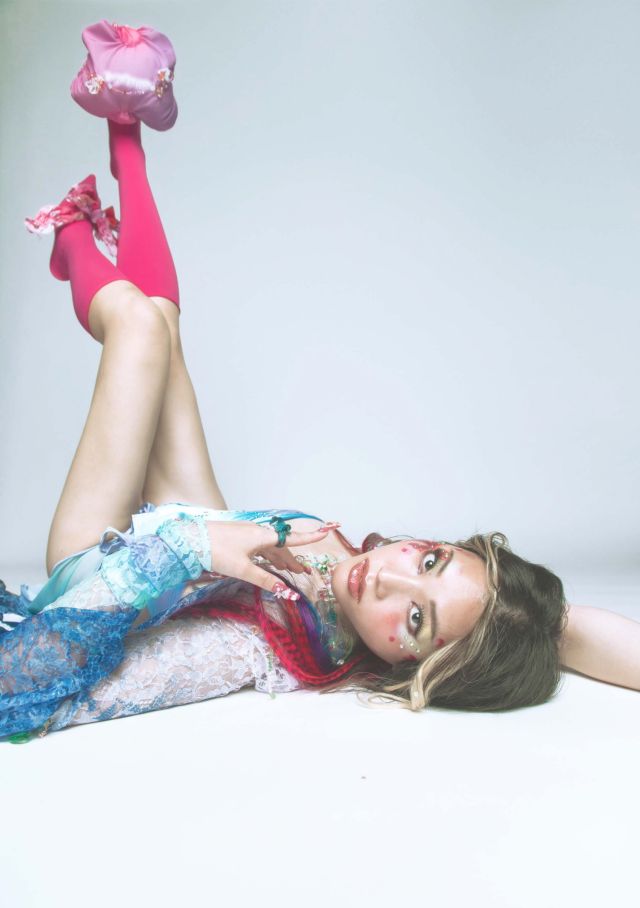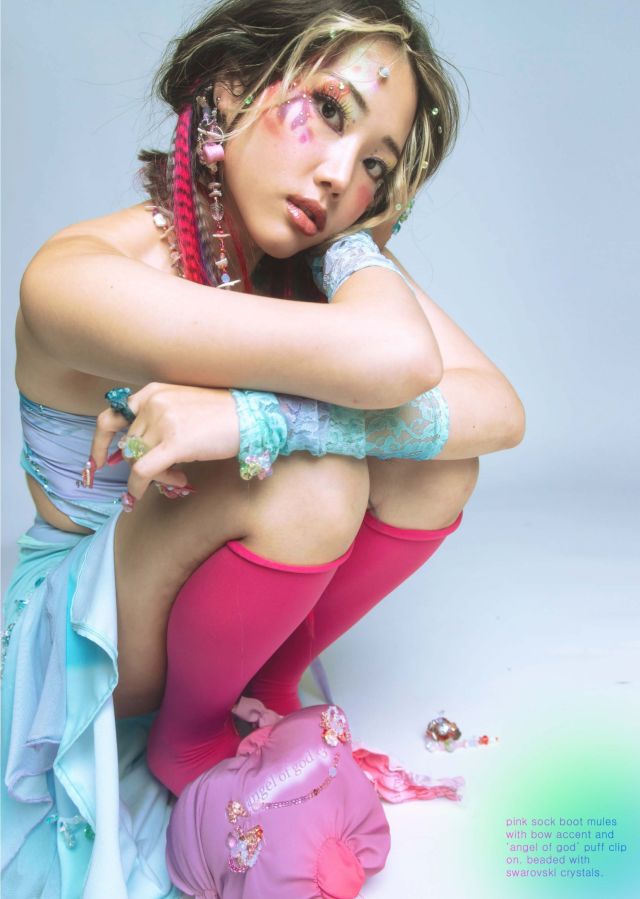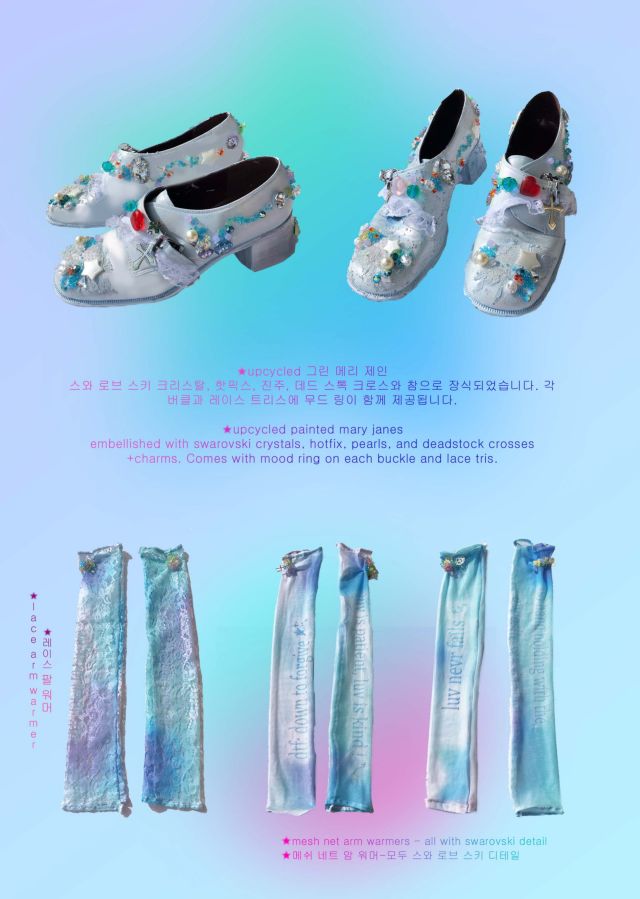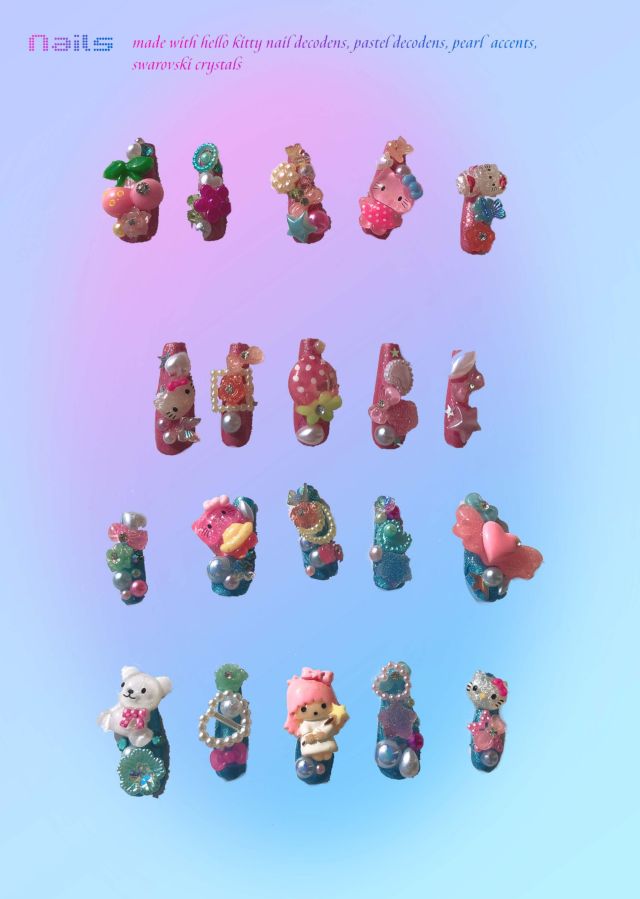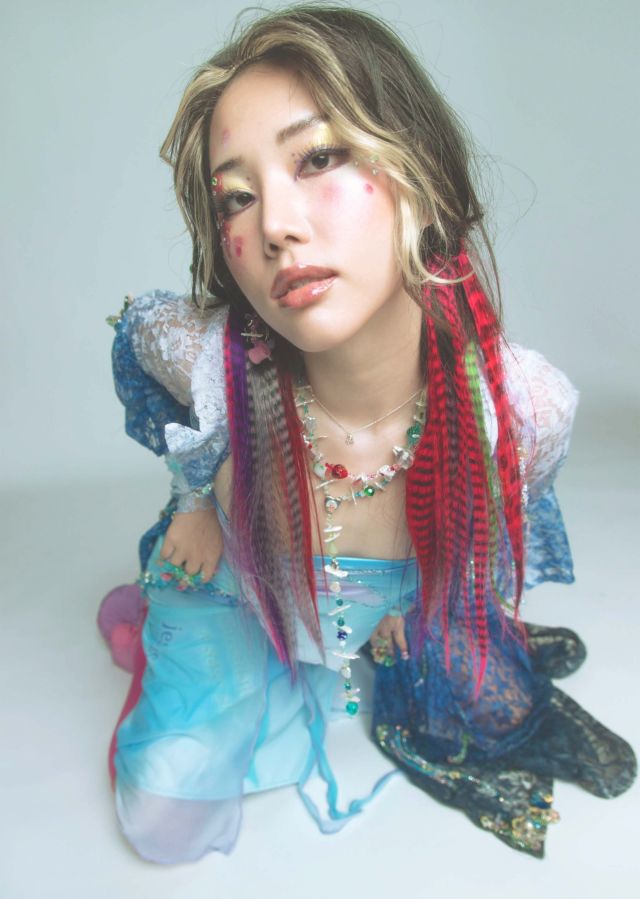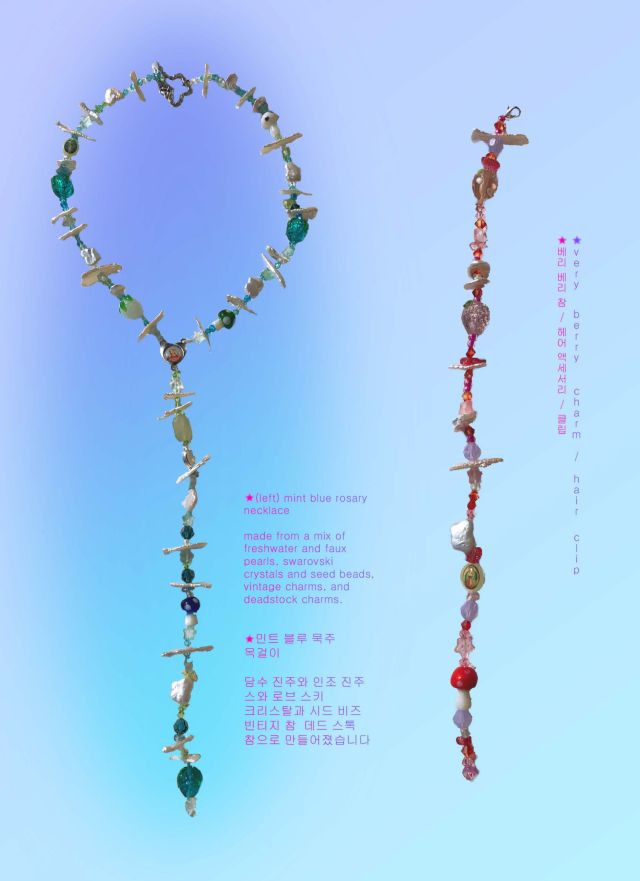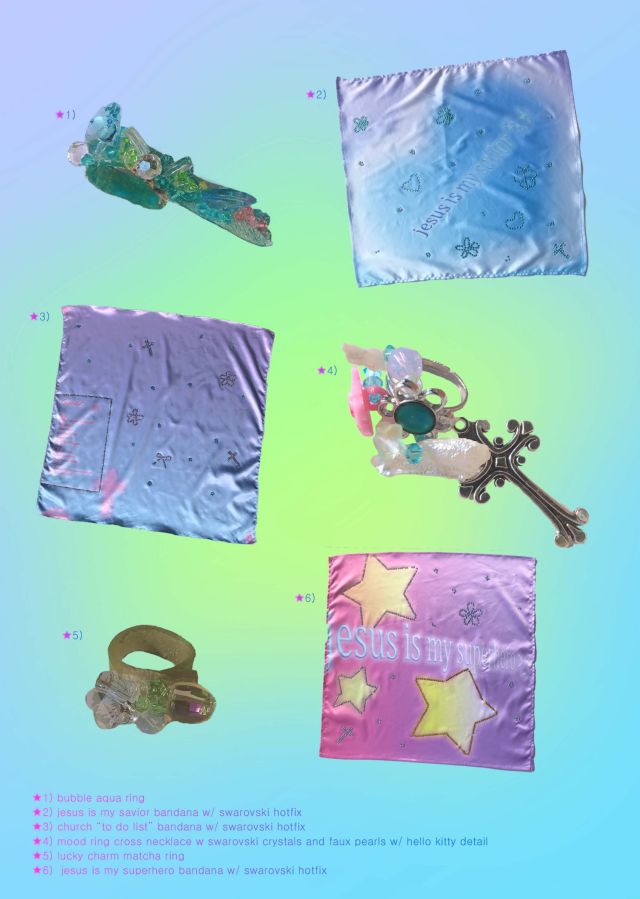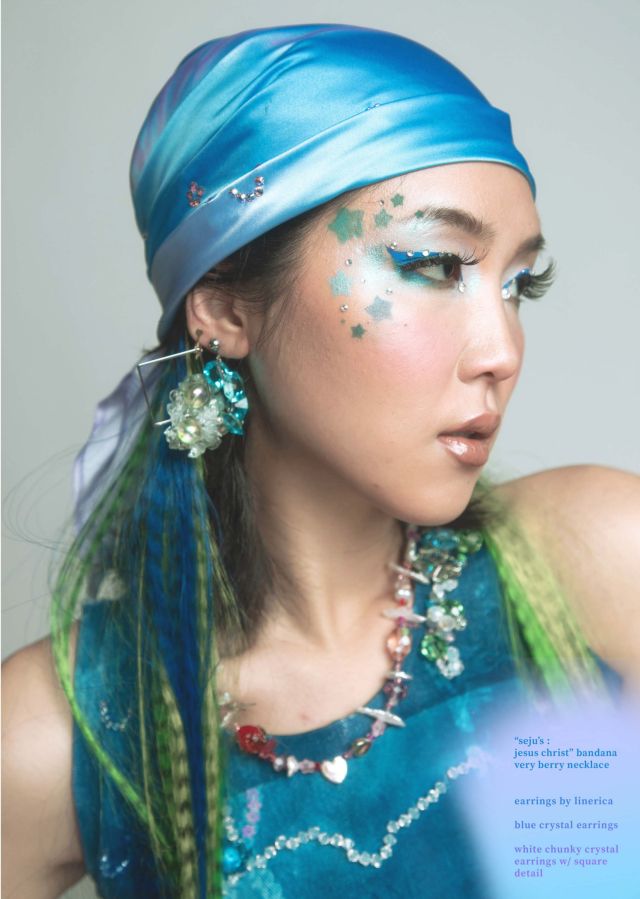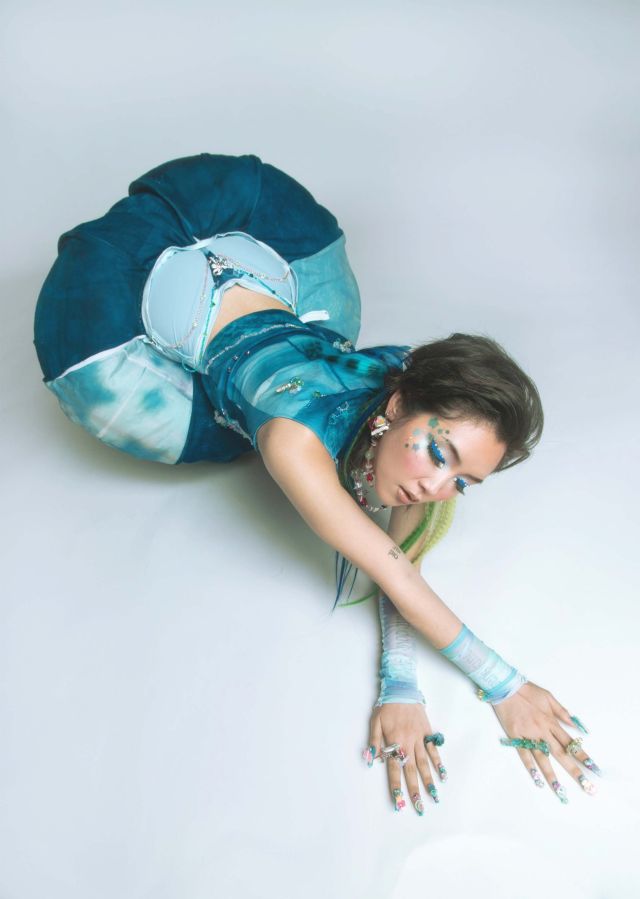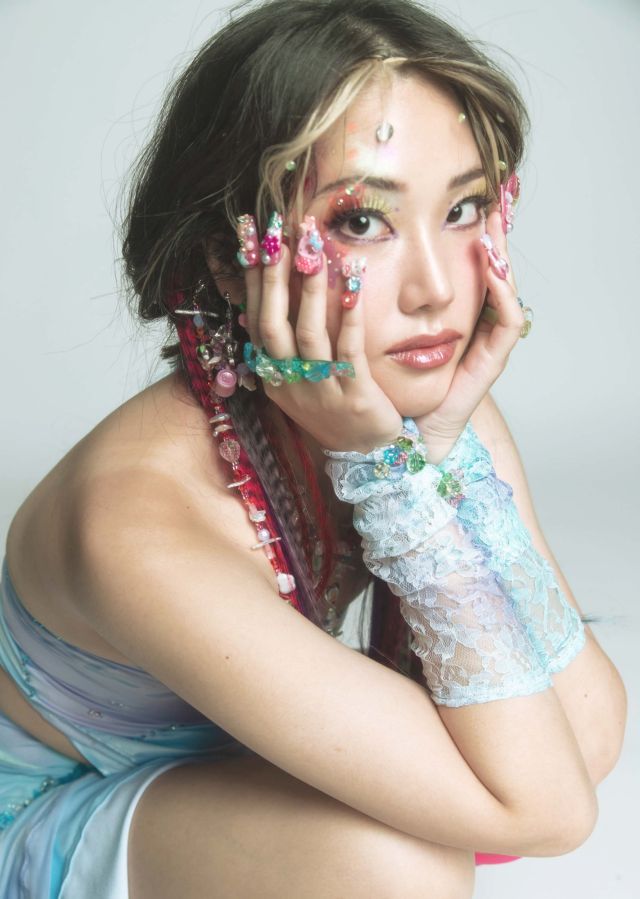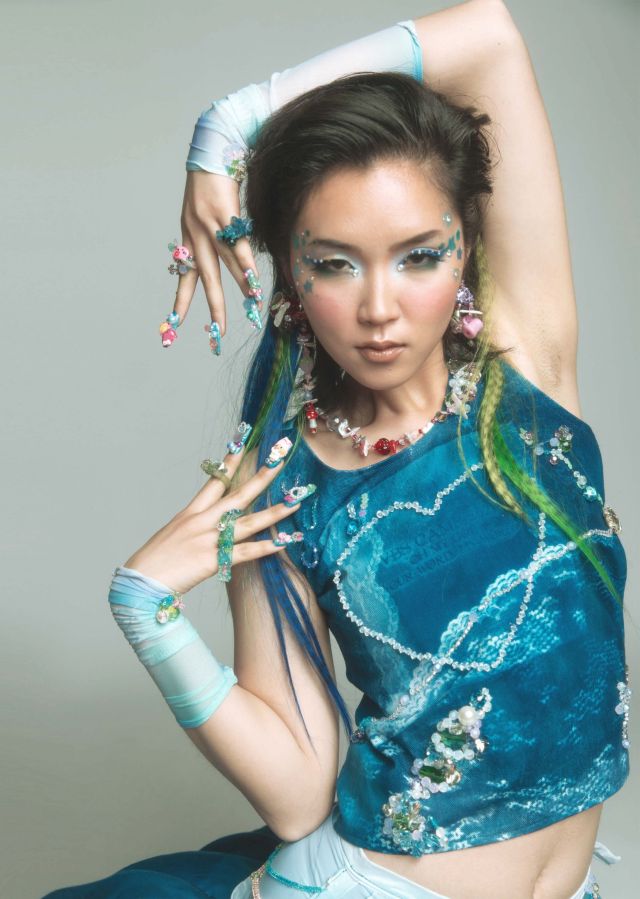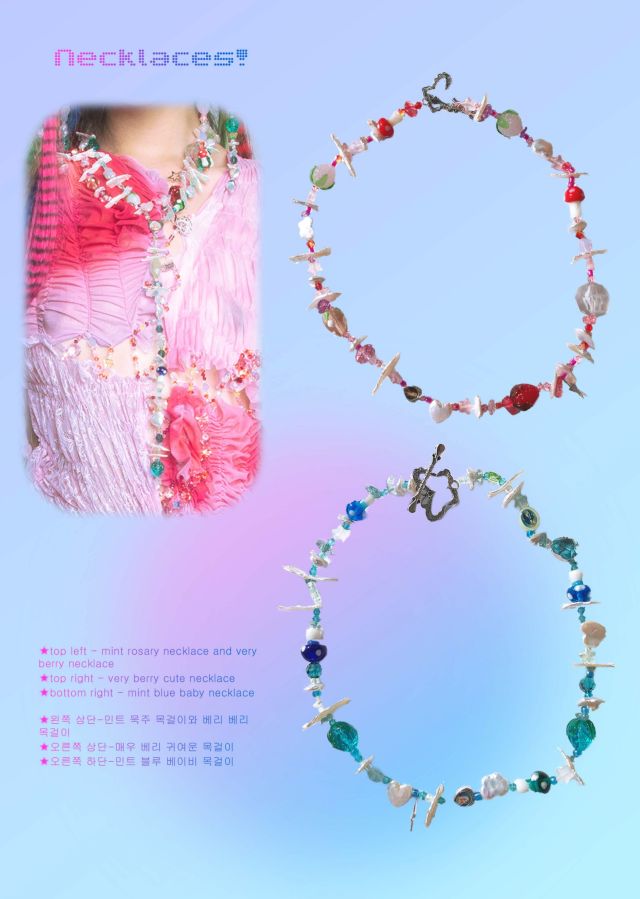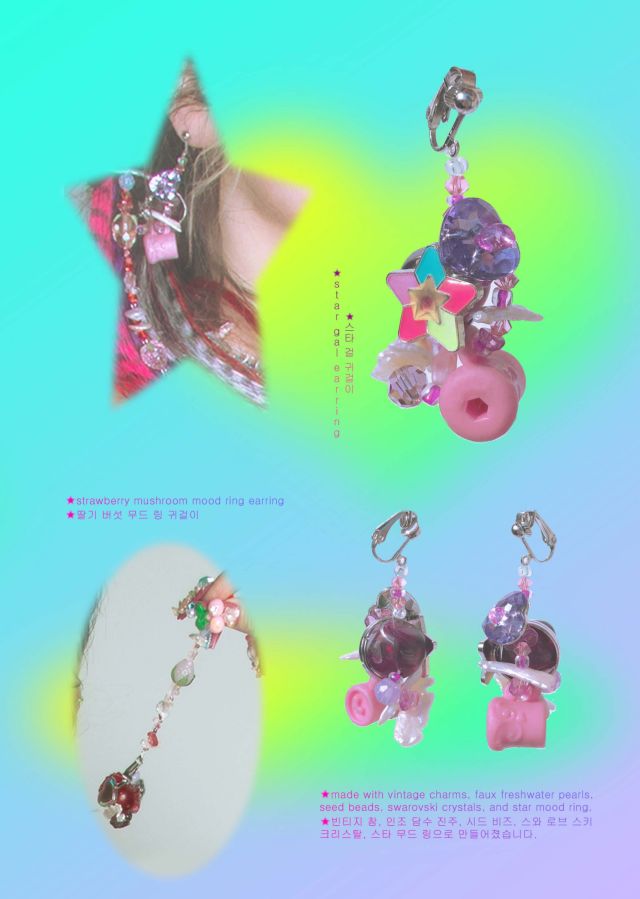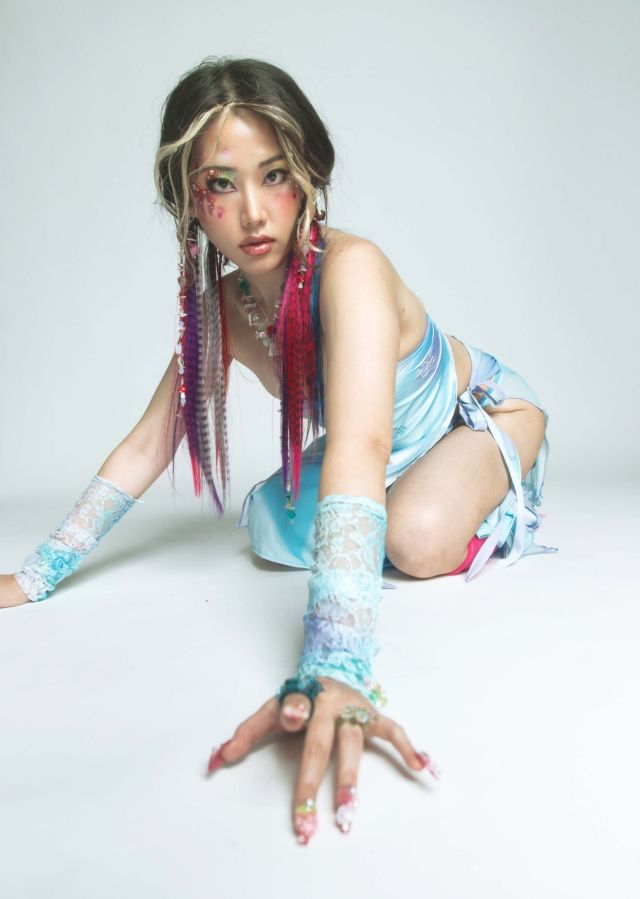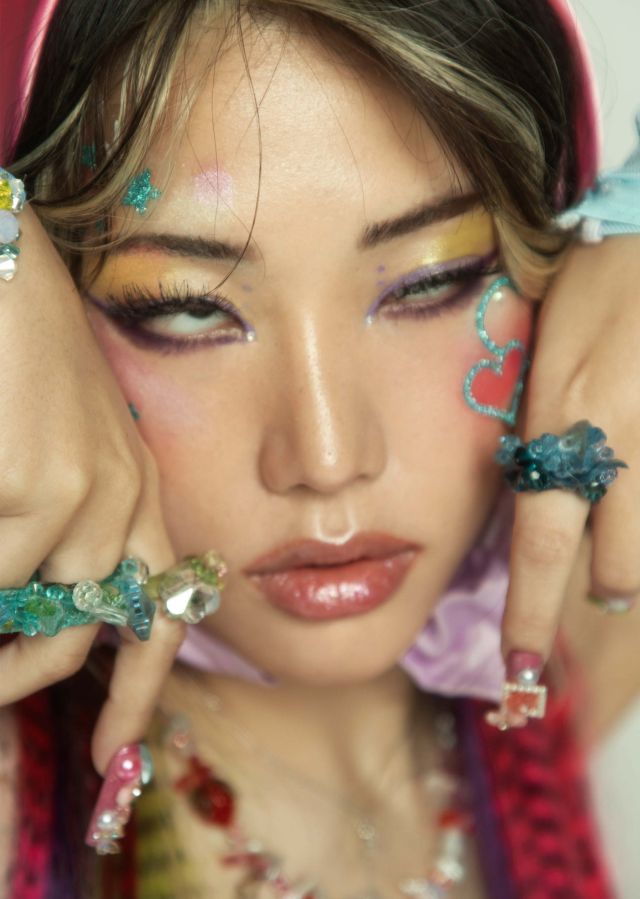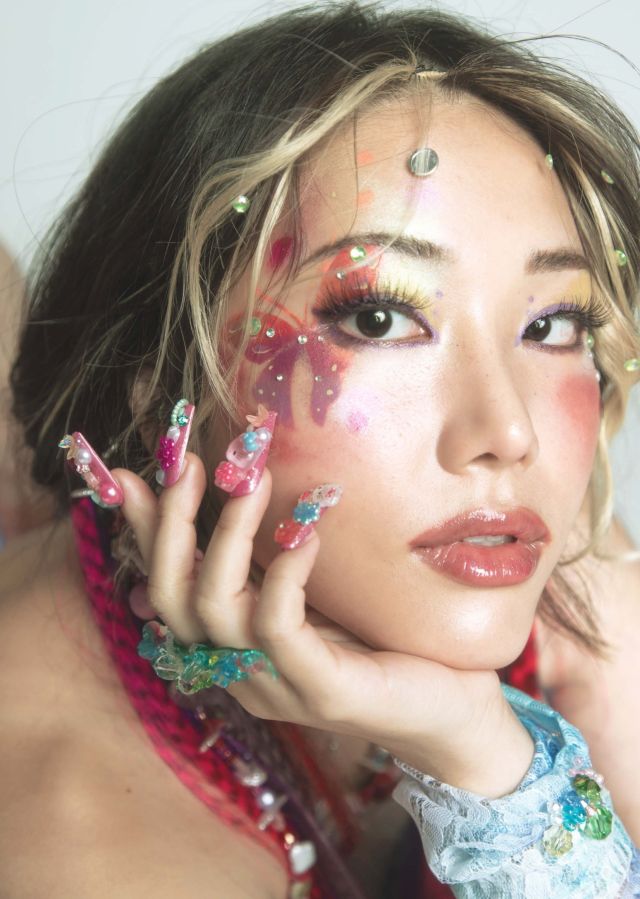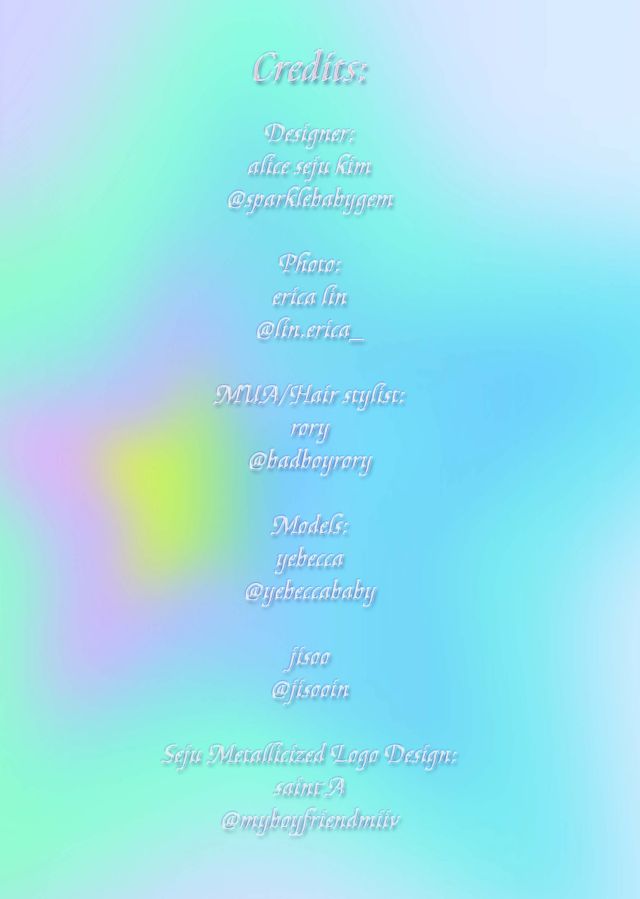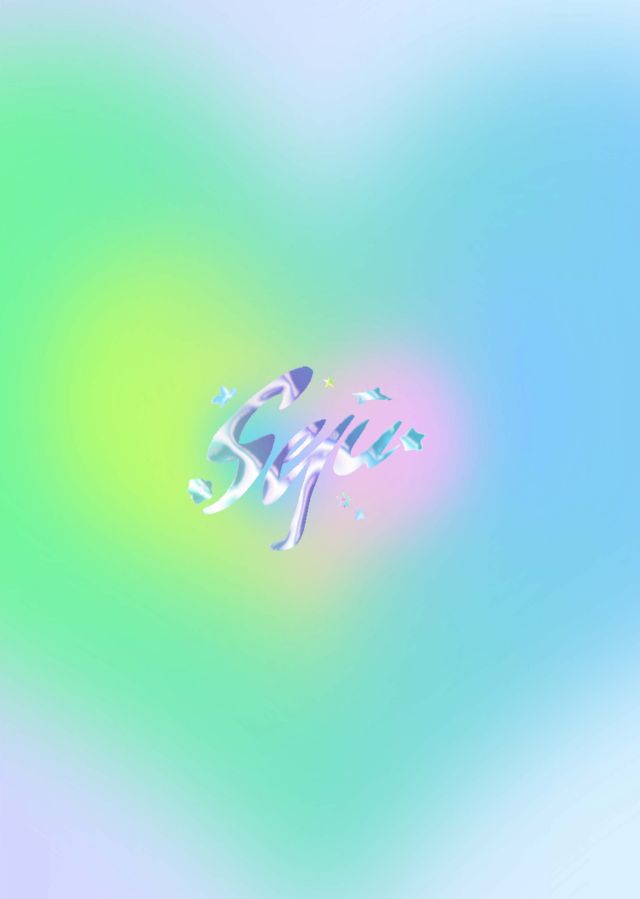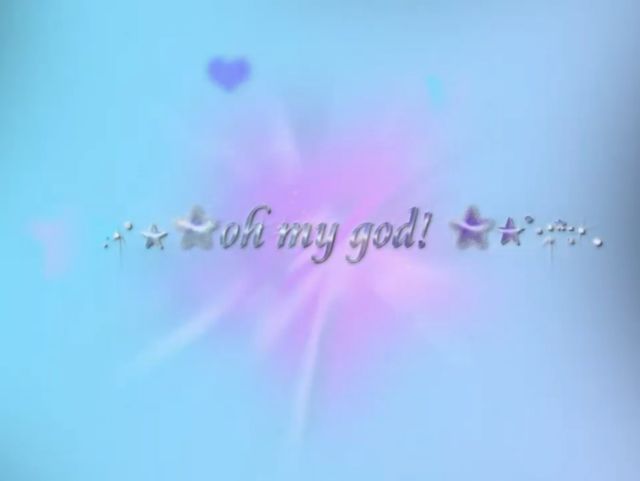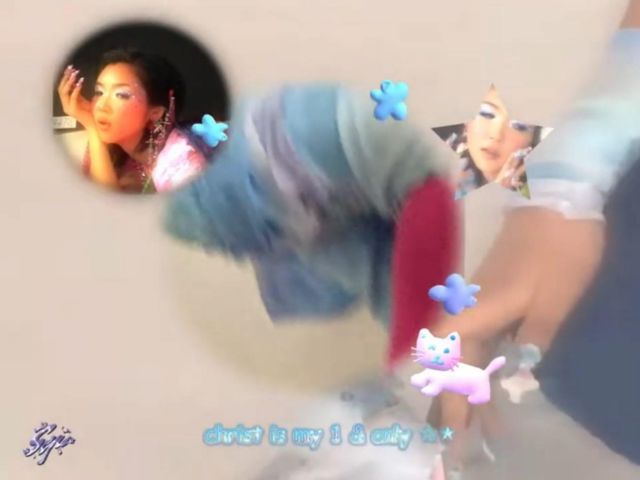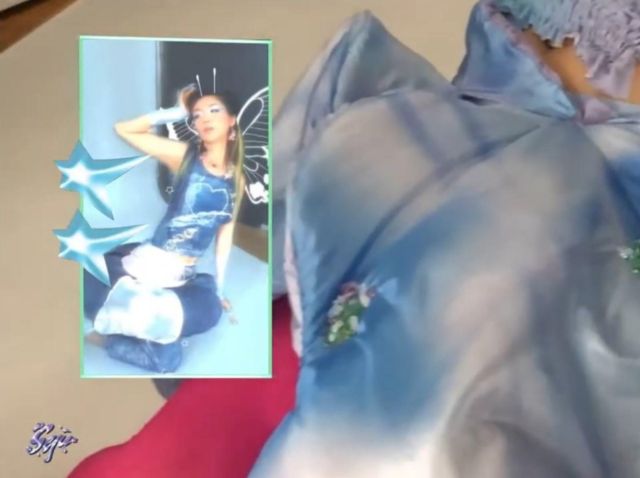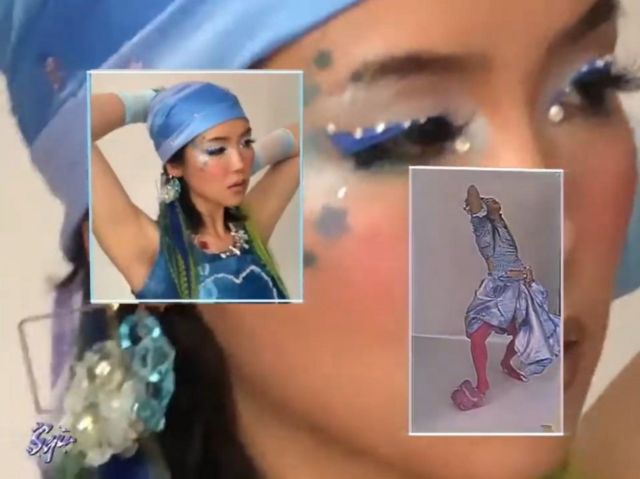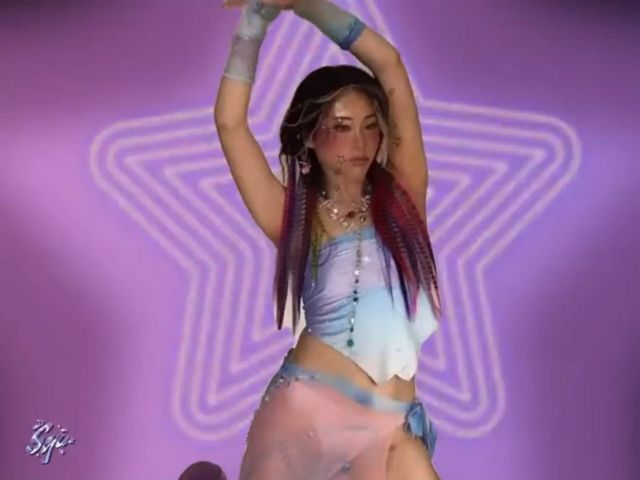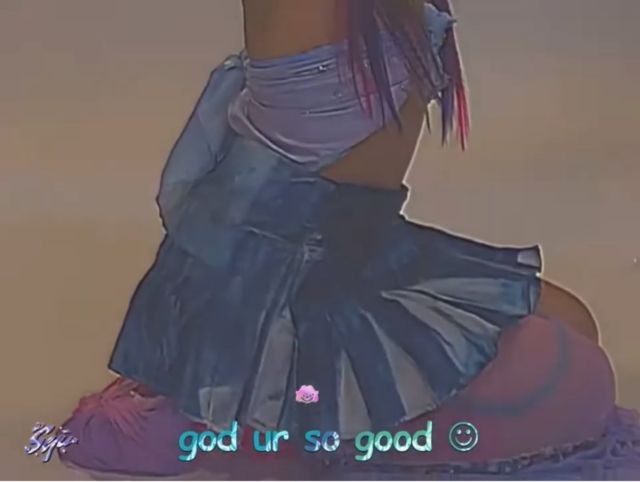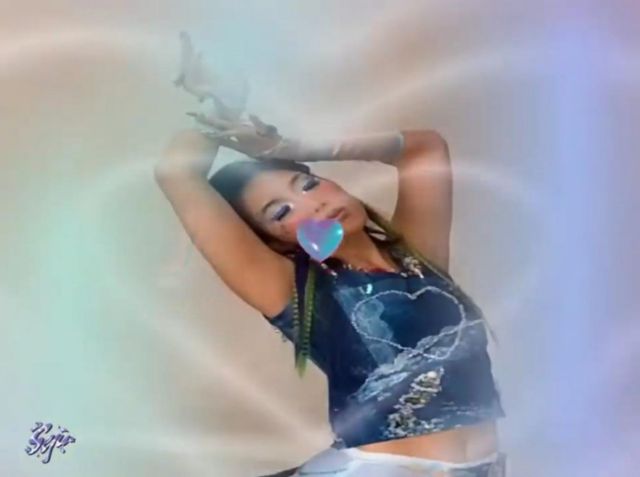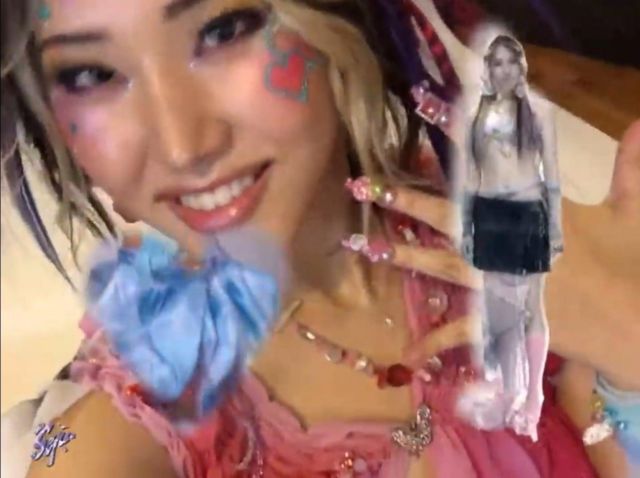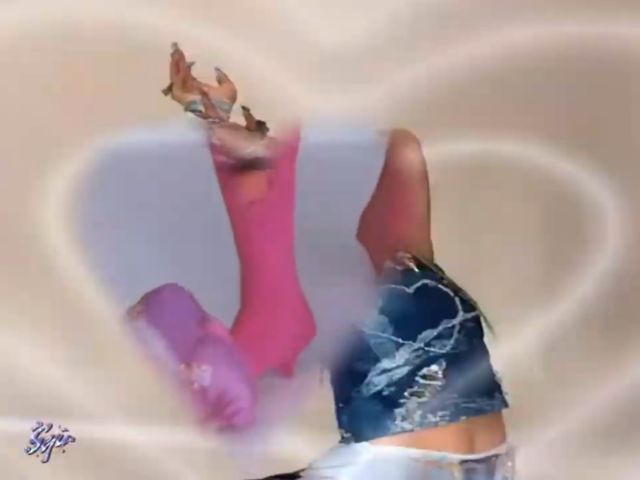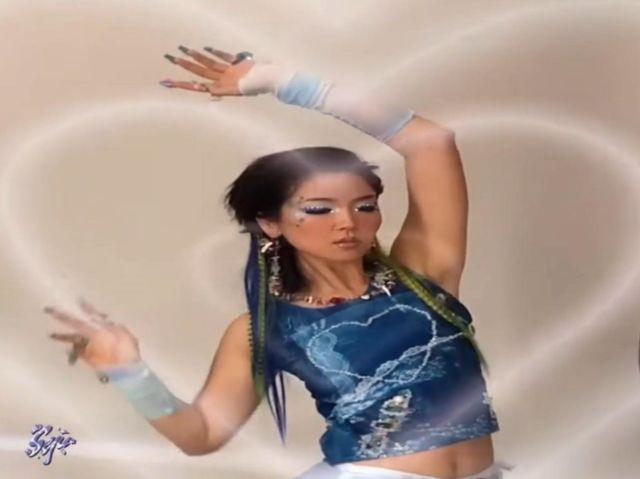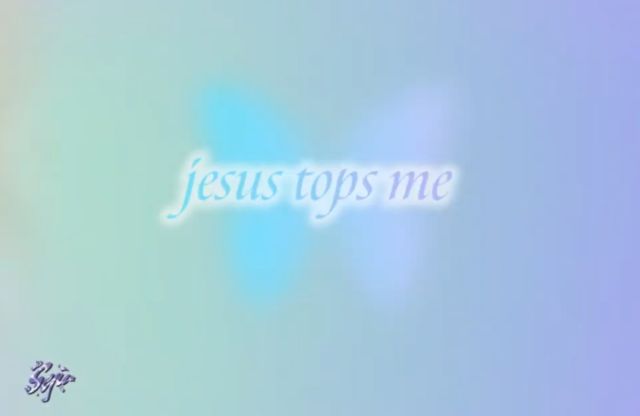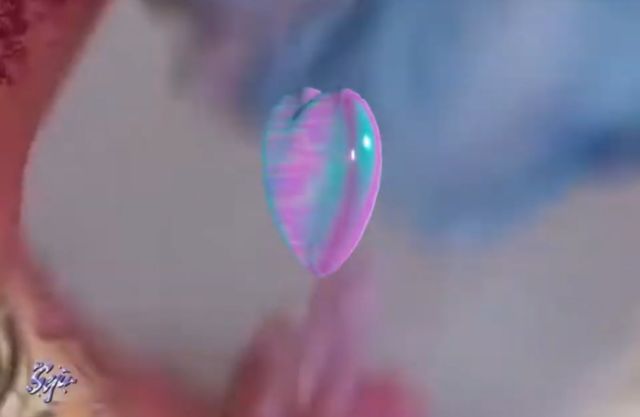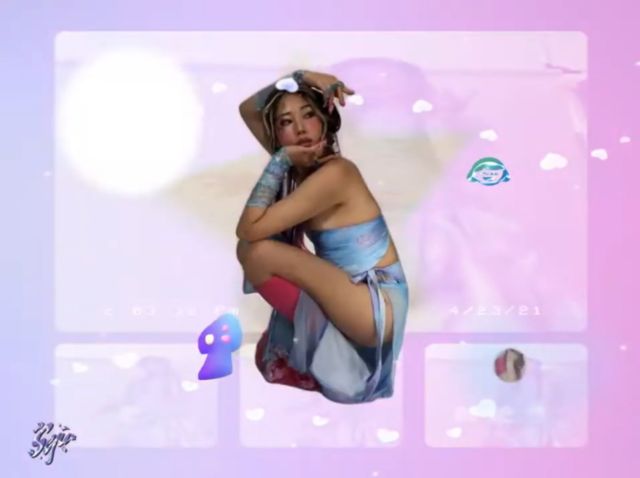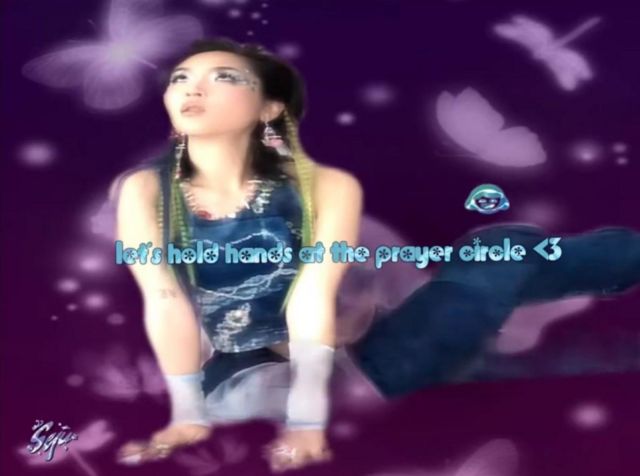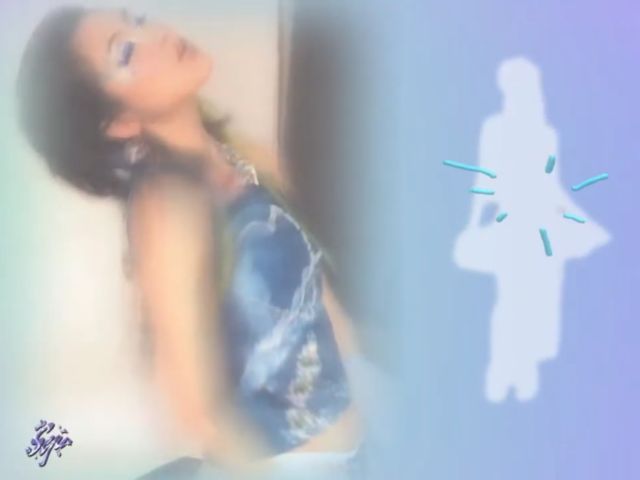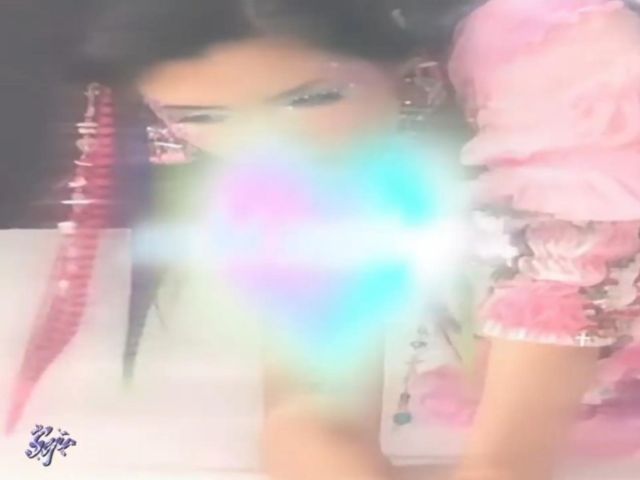 Bio
SPARKLEBABYGEM WAS BORN IN 2021,

MADE BY KOREAN-AMERICAN

NYC BASED DESIGNER

ALICE SEJU KIM.

HEAVILY INSPIRED BY HER OWN

CULTURAL IDENTITY GROWING UP,

SPARKLEBABYGEM IS THE FANTASTICAL

VISION

OF THE DREAM-LIKE FUTURE.
ALICE SEJU KIM GRADUATED FROM PARSONS SCHOOL OF DESIGN IN 2021 WITH A BFA IN FASHION DESIGN.

ATTENDED CENTRAL SAINT MARTINS STUDY ABROAD FOR WOMENSWEAR.

HEAVILY FOCUSED ON PRINT DESIGN, BEADING, KNITWEAR, AND TEXTILES.
ALICE'S BODY OF WORK MAINLY FOCUSES ON HER IDENTITY AND EXPERIENCE AS A

KOREAN-AMERICAN WOMAN WITHIN THE INTERSECTIONS OF CULTURE, EATING

IDENTITIES, SEX AND GENDER, TACKLING ON THE ISSUES AND HISTORIES BETWEEN

THE RELATIONSHIP AND INTERACTIONS WITHIN MULTI-GENERATIONS OF KOREAN-AMERICANS.
IT IS IMPORTANT TO RECOGNIZE SOCIAL ISSUES AND

INTERACTIONS OF EVERY GROUP - [AND] FOR ALICE (SEJU), SPECIFIC

EXPERIENCES OF THE KOREAN-AMERICAN DIASPORA AND

THE INTERSECTIONALITIES OF OUR CULTURES. IT IS IMPORTANT TO BRING LIGHT

TO THESE EXPERIENCES THAT GO FAR BEYOND GENERALIZATIONS OF OUR CULTURES,

AND TO NOTICE THAT EVERY EXPERIENCE IS PARTICULAR AND UNIQUE.