Juliane Iwerks
Fashion Product BFA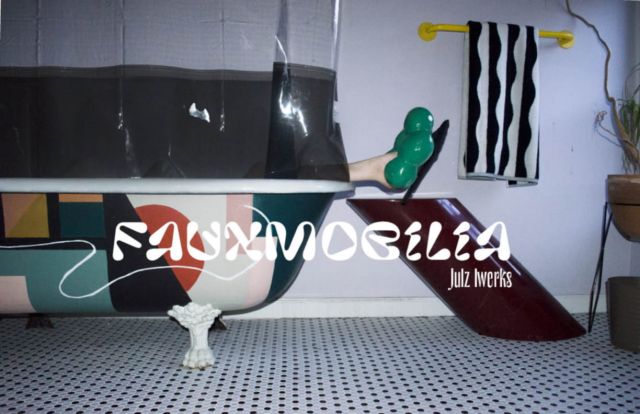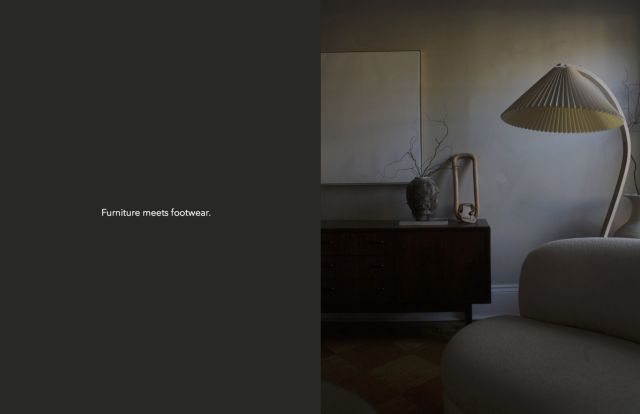 Fauxmobilia is a collection of sculptural yet wearable shoes that live in the home, harness recognizable home materials and build upon systems of reuse
Fauxmobilia emerged from observations of the dramatic increase in homeware desirability, which Julz experienced firsthand loading furniture into the backs of Ubers at the height of the pandemic.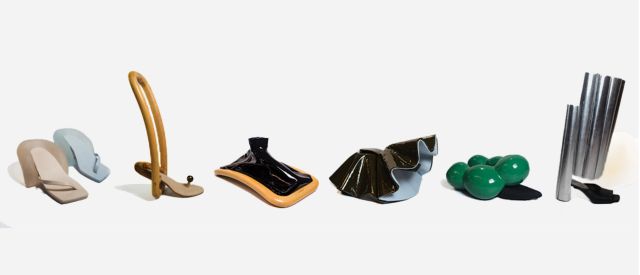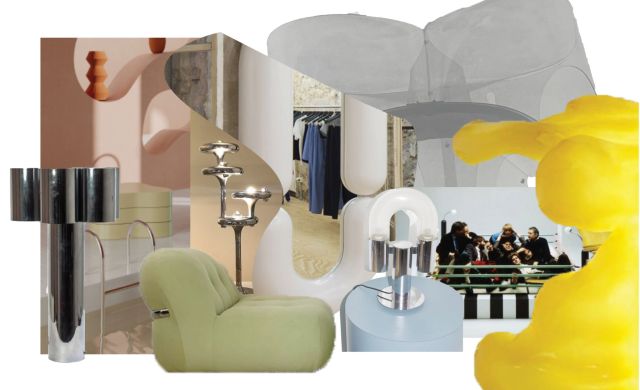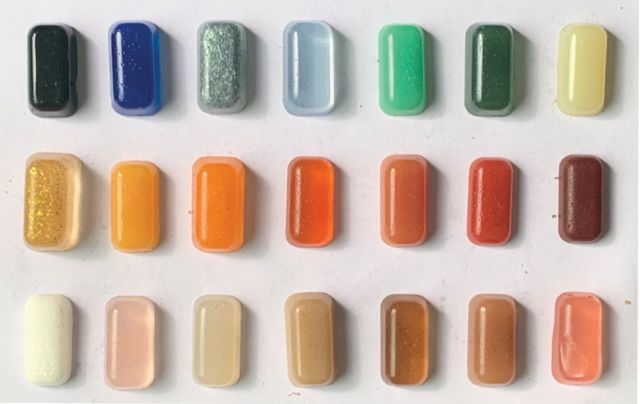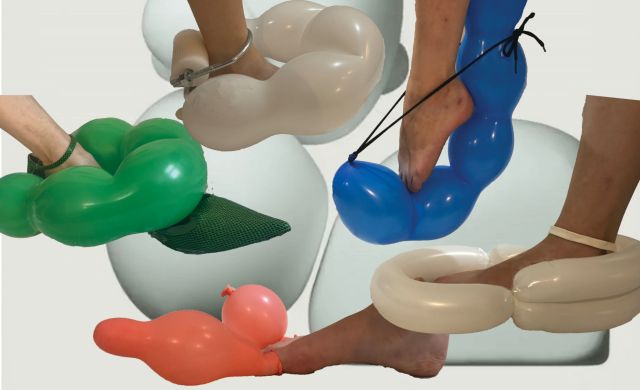 The "missed opportun80s" has recently made a comeback and is the foundation for many US-based resellers and social media dealers
The Memphis group, as well as other pop and postmodern designers, were notorious for furniture that generated polarizing reactions. They used color, print and playful shapes to cater to mass consumption and the youth market. In this context, mass consumption refers to a mentality of quick turnover of product, not necessarily mass quantity of production.
Due to this mindset and subsequent discard of furniture due to difficulty of repairs for materials such as laminate, this time period is now one of the hardest to source, and quite expensive. Julz's thesis seeks to challenge our understanding of fashion desirability and product longevity by contrasting this consumerism-based, playful design sensibility with resale principles of 2021.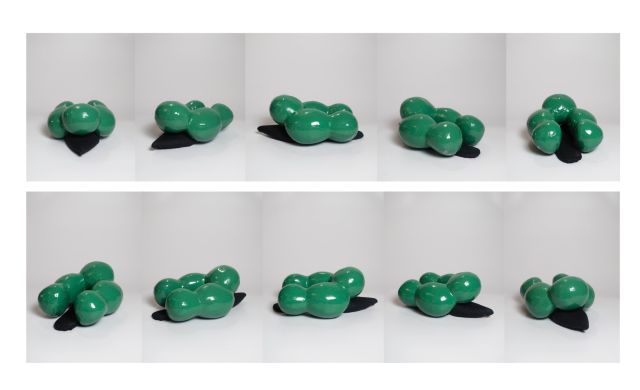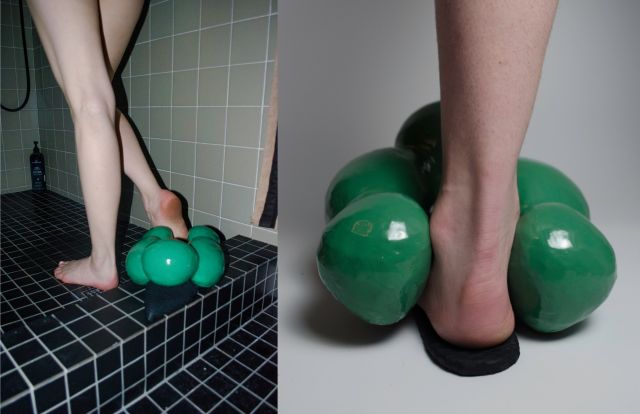 3D-printed with TPU filament, a material that is on the rise in the active footwear industry
Future production would utilize recycled TPU, facilitating a shoe-to-furniture cycle, as it's not always practical to continue reuse for the same item.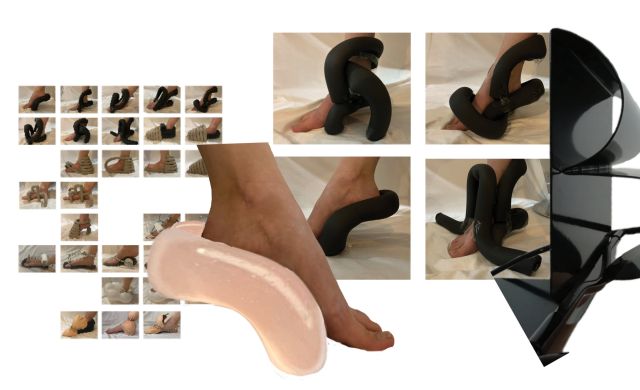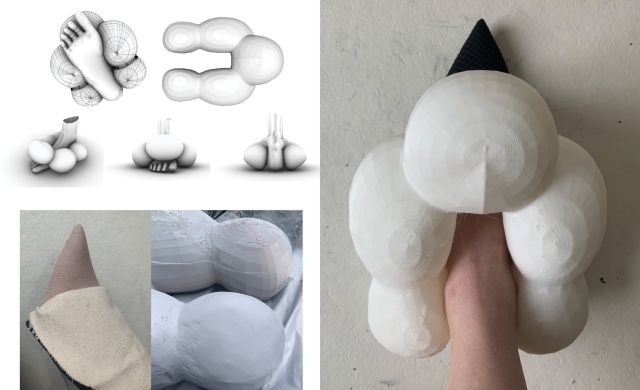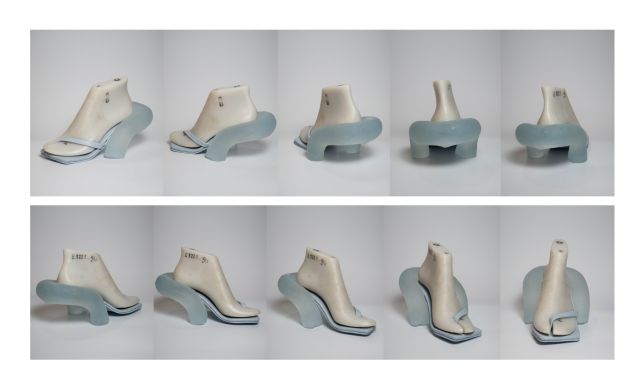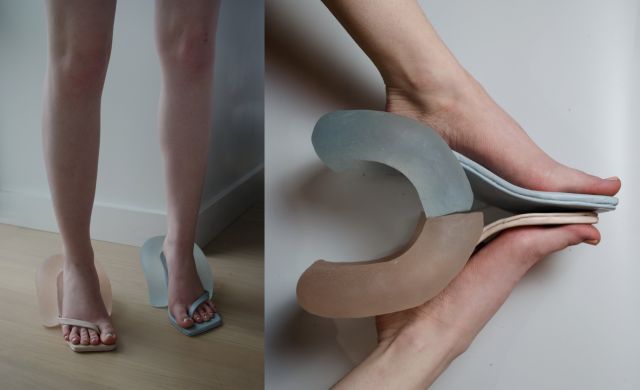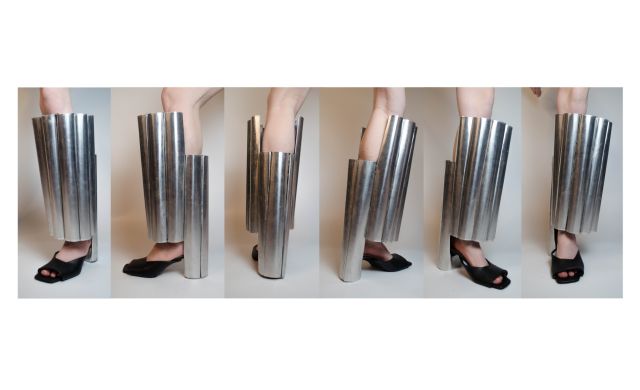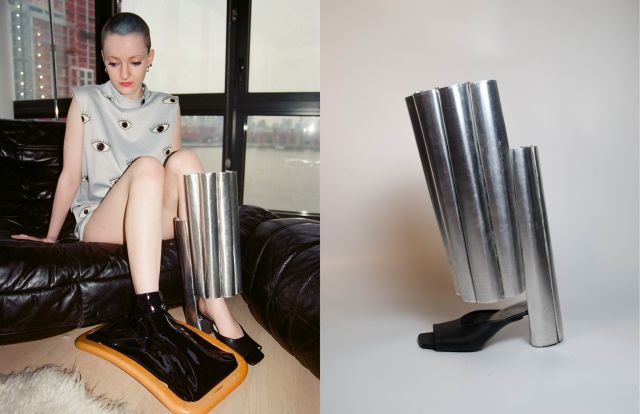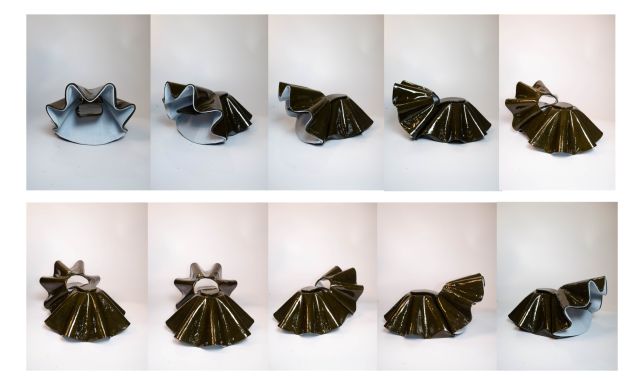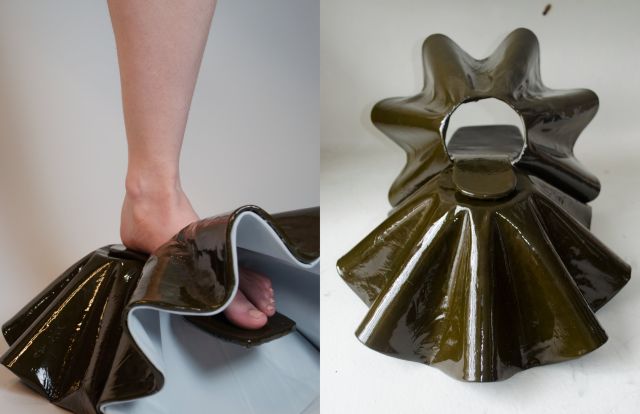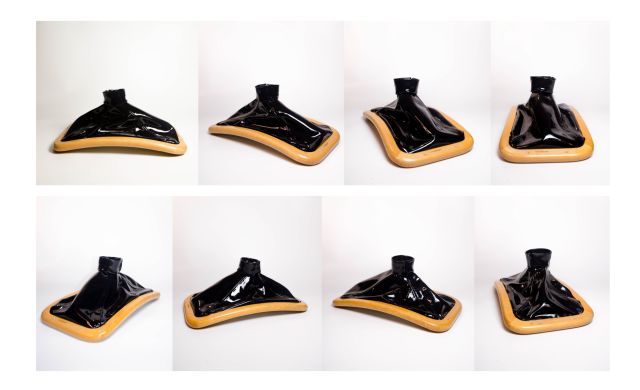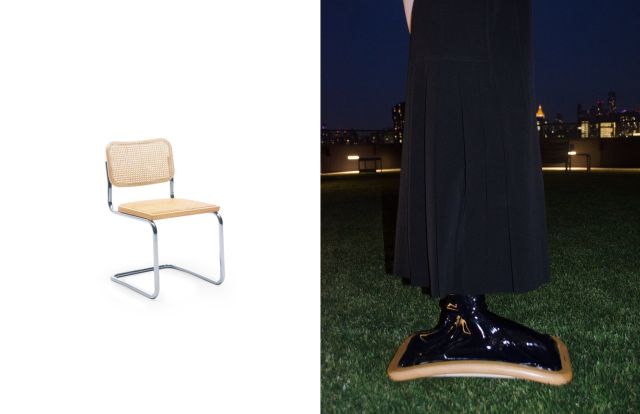 The Cesca Chair, Marcel Breuer (1928)
The most popular item in the NYC resale market. Nature of the caning necessitates replacement parts, resulting in waste. Seatbacks were transformed into multiple shoes. Details, such as the toe, were created using lamp finials.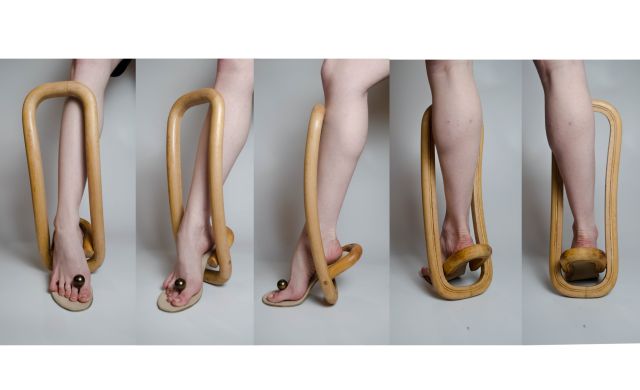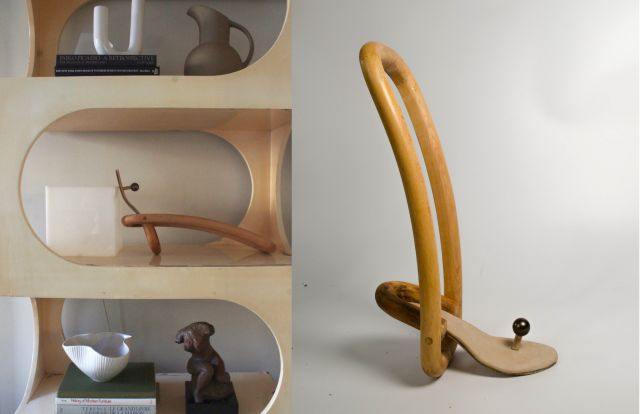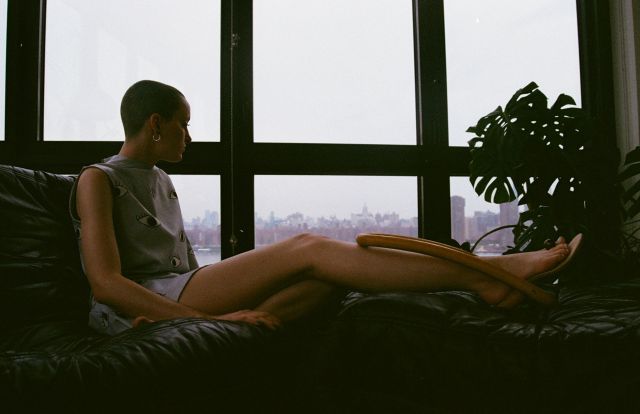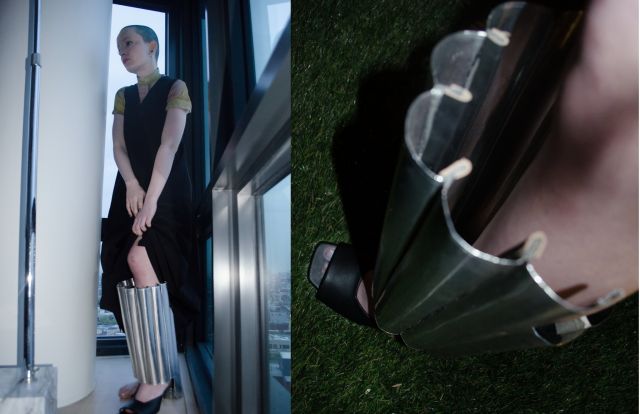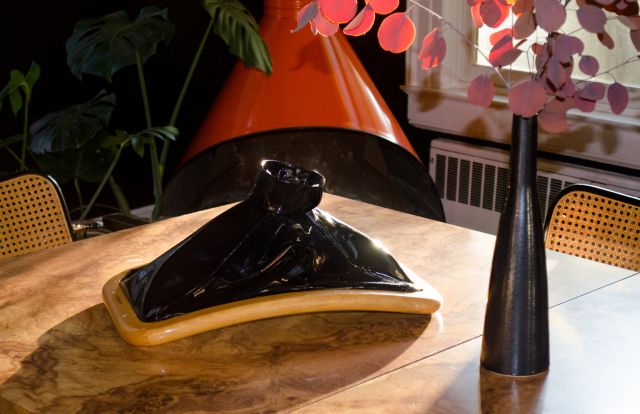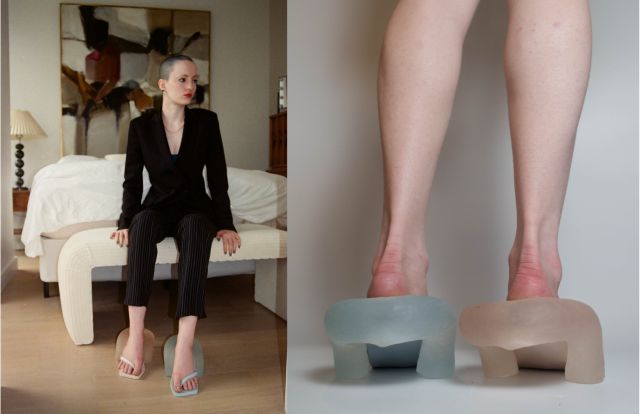 Bio
Juliane (Julz) Iwerks is a recent dual-degree graduate, Brooklyn-based footwear designer, resale enthusiast, and budding psychologist. She has worked in high-end garment consignment and vintage furniture for the past six years, as well as trauma research and crisis intervention. Her thesis collection has been featured in Women's Wear Daily.