Sydney Simon
Systems & Society BFA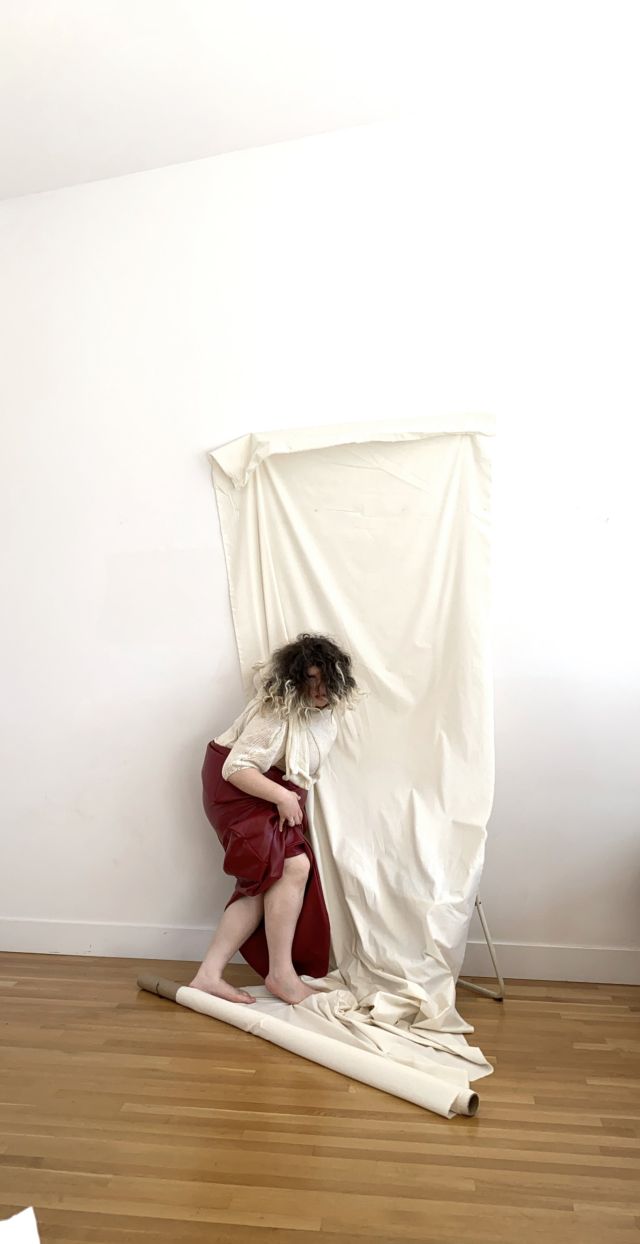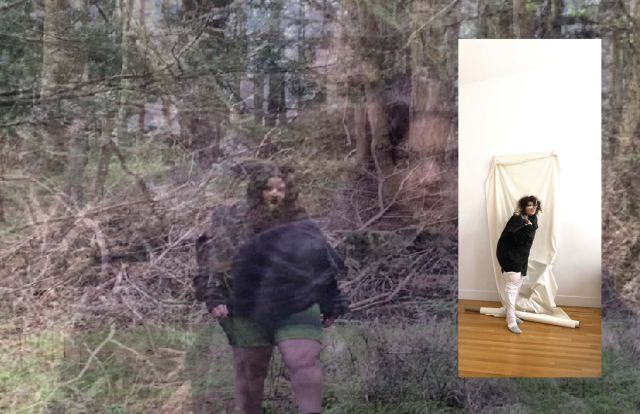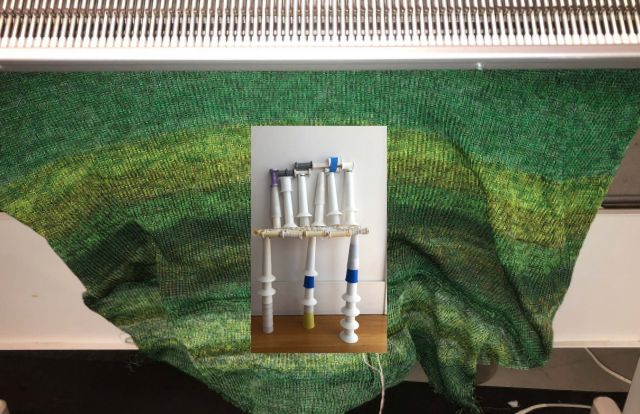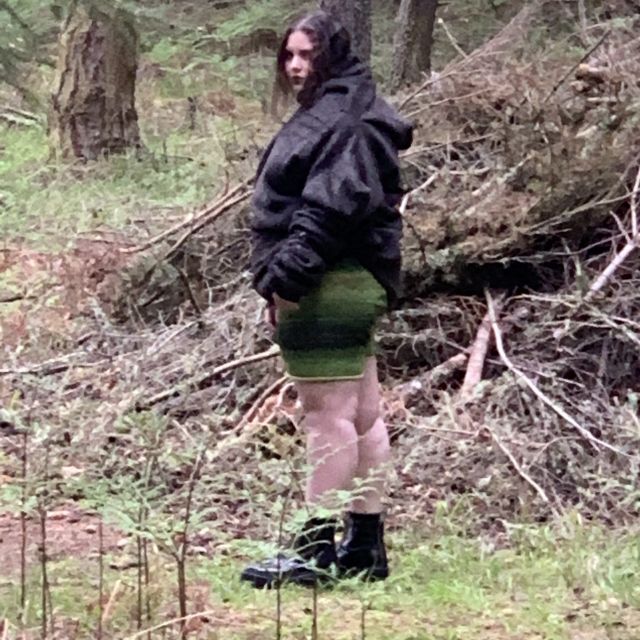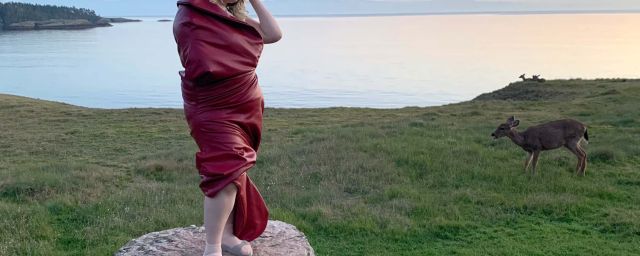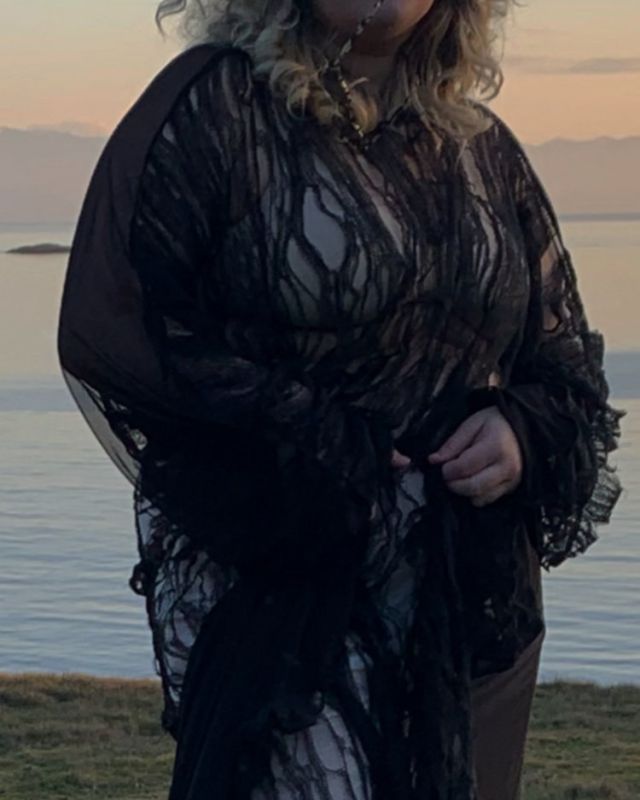 Schlep, starting at US size 14/16, is aiming to redefine fit as dependent on your body therefore emphasizing draglines and traditional signs of ill fit. This is done by making flat shaped pieces, created in collaboration with artist Ieva Lygnugarytė, that have no preconceived notion of "fit" or fit at all.
This process began with creating a non-stretch pant molded to the body in critique of the "stretch to fit" mentality that has plagued knits and wovens. This pant does not creep up or bunch around the crotch/hip. The goal of this project is not to make a big deal out of size because fat people's access into fashion and often the art world is so dependent on performing and showing fatness as if an oddity. Schlep is using normativity as a subversive act.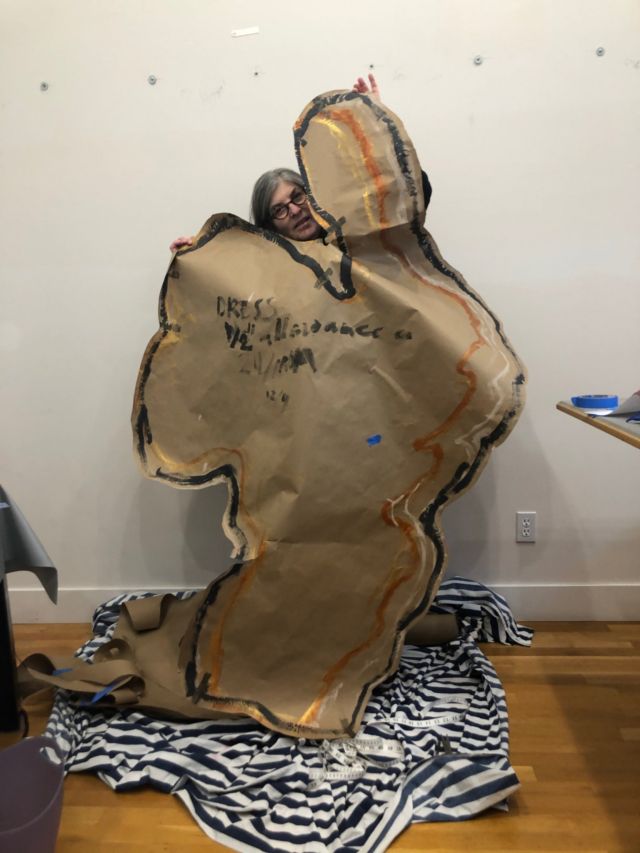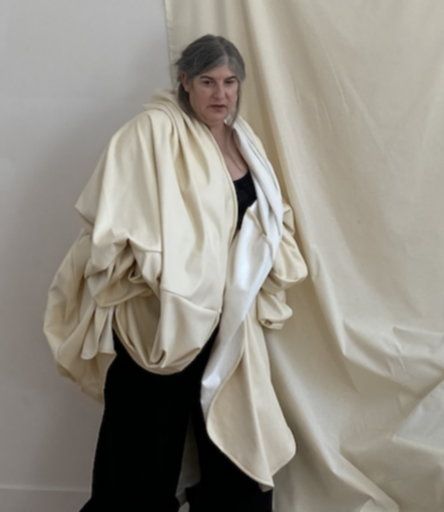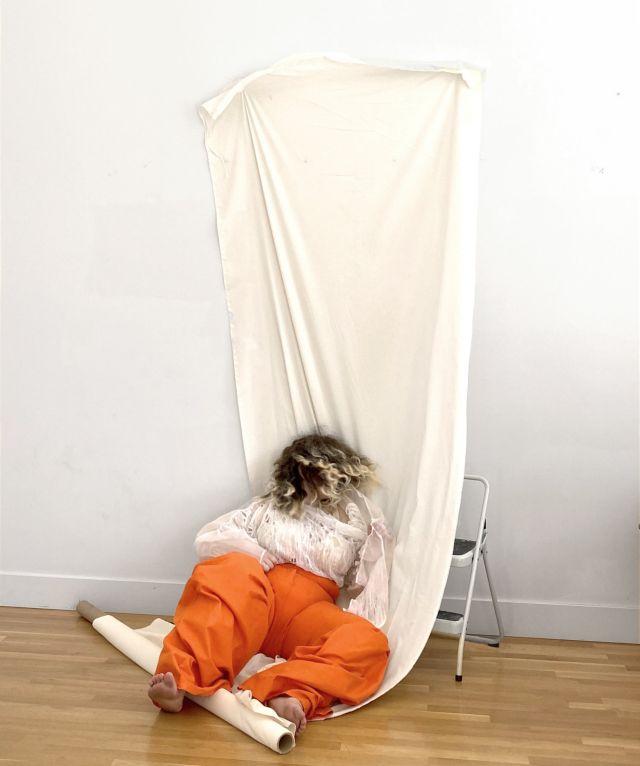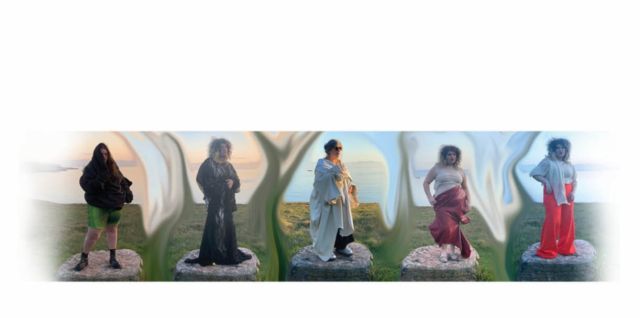 Bio
Sydney Simon is a recent BFA fashion design and curation grad. Her practice uses systems of fit, curation and knitwear as a critique of the "stretch to fit" mentality.